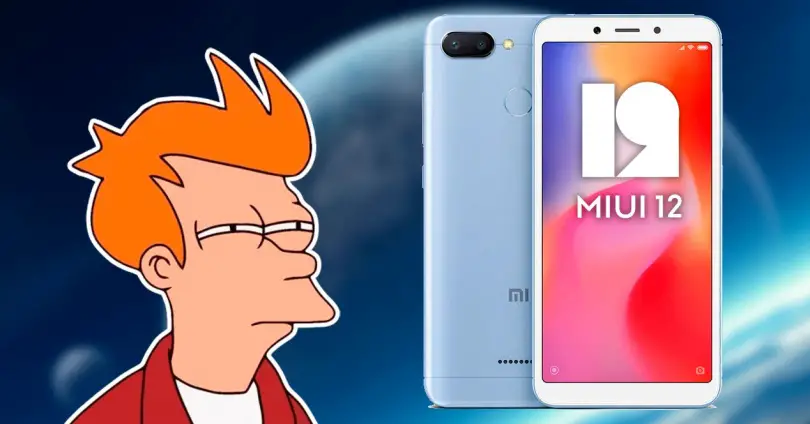 More than three years have passed since Xiaomi introduced the Redmi 6 and Redmi 6A . These cheap mobiles were called to have a single update of the operating system as usual in the lower range of the manufacturer and at least two MIUI updates.
This left them next to MIUI 11 waiting for the last big update called MIUI 12 and which has given so many problems. How could it be otherwise, the update has also generated errors in these basic mobiles of the Chinese firm and that has caused the update to end up being a nuisance for the developers themselves due to the time invested and the bad results.
The solution: an optional upgrade
Given the many headaches, the manufacturer has decided to lower its arms and try to send the update with some incompatibility problems before which it would be necessary to reset the smartphone to work correctly and even then the bugs could appear. Due to this situation, the manufacturer cannot "force" users to update their smartphones and therefore it will not be sent via OTA.
This means that if we are interested in having MIUI 12 in our Redmi 6 or Redmi 6A, we will have to be in charge of installing the update manually. A process that is not made for any user and that requires some practice, but we also recommend that you only do it on your smartphone if it is a secondary terminal in which you have nothing of value. The possible failures, errors and defects of the update to MIUI 12 in these cheap Redmi can kill the smartphone and everything we have in it.
Steps to update the Redmi 6 and Redmi 6A
Once the update with MIUI 12 is released globally, since the link has not yet been provided, what we will have to do is download the file and continue with a process that starts with unlocking the bootloader . This starts with the My Unlock application for our computer, from which we will have to follow these steps:
We connect the mobile to the computer with the program open.
We turn off the mobile and turn it on with the volume up and power buttons at the same time.
Once detected by the program, click on Unlock and we will have to confirm the warnings.
An account will be started that we recommend you check the next day by reconnecting your mobile using that method.
Once completed, the computer will reset the mobile and the bootloader will be open.
The first part of the process has already been completed and now if we want to continue to update our Redmi 6 or 6A with MIUI 12 despite the possible failures, we will have to use the tool to install Xiaomi ROMs. With the update file prepared and the mobile connected, the process should not take too long, although we repeat, this update is not intended for main mobiles due to its possible failures.