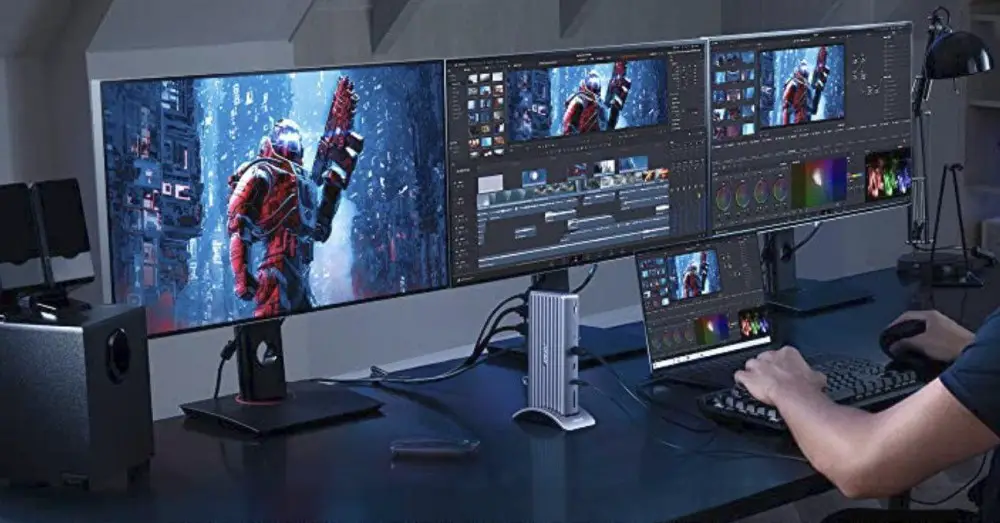 Anker has a new dock with a Thunderbolt 4 connection that is quite interesting for size, but above all for performance. So much so that it could be the ideal complement for a multitude of devices and in particular for laptops such as Apple's, which only have USB C connections.
Anker Apex Thunderbolt 4
The arrival of the USB C connection did not sit very well at first, especially to users of Apple products who saw all the connections they usually used disappear. From the SD card reader to the HDMI port, etc.
That made them have to resort to buying adapters, thus ushering in the era of dongles. Fortunately, the daily use was improving as the USB C Docks and HUB began to become popular and more and more connections were added and with better features.
Until we get to the new Apex Thunderbolt 4 dock from Anker, a small device with a rectangular shape and Thunderbolt 4 connection that is loaded with connections with which you will hardly miss anything in your day to day, no matter you are working on the go, the office or from home.
All this accompanied in addition to very compact dimensions that facilitate its portability. Something important because although there are other very complete solutions, the one that is more voluminous makes you lose interest in order to always carry them with you.
However, if you think so, let's talk about the main features of this surprising Dock.
Thunderbolt 4 with 90W output . This is the first interesting point, the use of the new standard that, among other things, allows greater energy power, so you can recharge devices such as a laptop with a high demand type MacBook Pro 16 ″
USB C Power Delivery connection with 20W of power. Along with the previous connection we also have another USB C with 20W of power ideal for charging mobile devices such as phones or tablets
2 HDMI connections so you can connect two screens at 4K resolution at 60 Hz and without forgetting that you could use a third via Thunderbolt 4. With this port if you don't use more screens you can connect one with 8K resolution at 30 Hz as well. Of course, with Mac laptops with M1 the support for several screens does not work due to chip limitations
Ethernet port for wired connections
SD card reader
3.5mm headphone port
4 USB A ports
As you can see, it is a quite capable dock, designed for users with a high level of demand and who value details such as size and design. Because that's another, the silver aluminum body makes it look very elegant. In addition, you can purchase the stand separately and enjoy an even more aesthetic set.
Price and availability
The price of this new Anker dock must be recognized that it is not as cheap as we would like, but we also believe that the 299 euros it costs are justified. And if you prefer, even if you sacrifice a bit of design and size, you may also be interested in the Anker PowerExpand Elite, two others with up to 13 connections and similar features in terms of charging that costs a little cheaper.