There are many people who are concerned about their privacy on social networks and instant messaging apps. For this reason, one of the questions that you are asking yourself right now is how to remove the last connection time on Telegram so that no one knows what time you connected , if you have done it and you have not answered, if someone controls you or simply because you don't want this information to be displayed.
This configuration is very interesting both in your personal and professional life. In the latter case, there are not a few people who have been contacted by a client, boss or co-worker outside of working hours to request something related to their professional activity. The worst of all is when they think they have the right to be answered because you have recently connected or are online.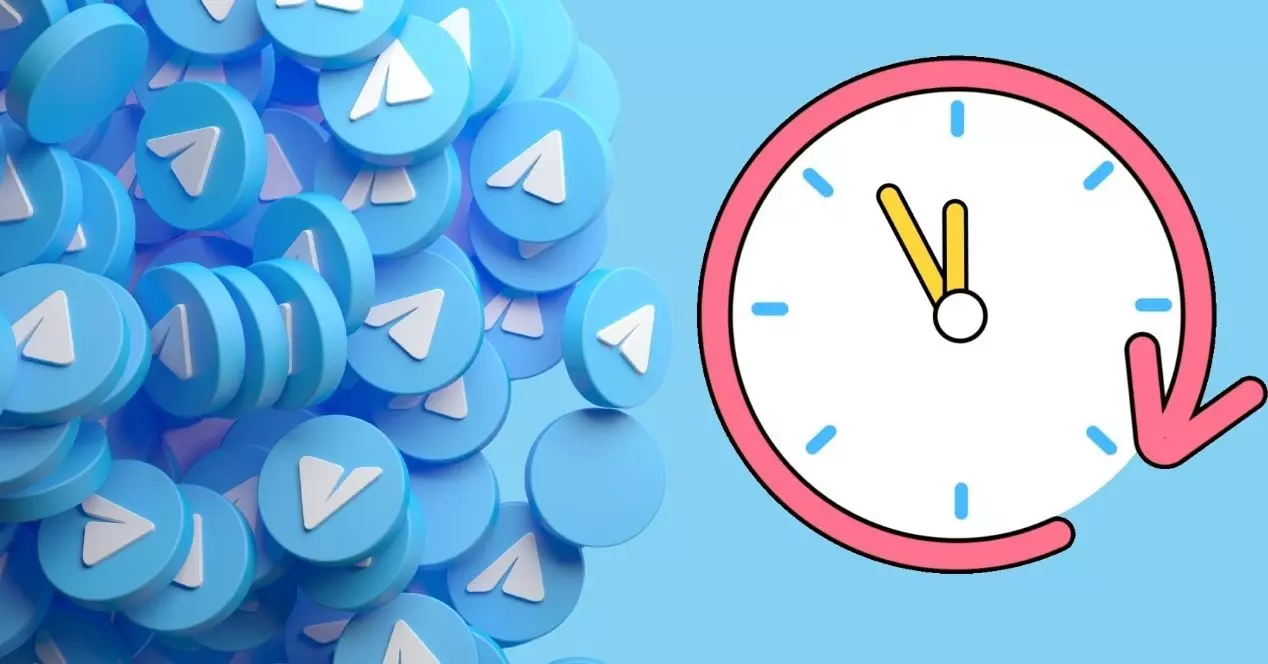 Luckily, you can free yourself from this pressure, beyond recognizing your rights to have a life of your own beyond the applications and the people who contact you through it, by removing the last connection time from Telegram. If you don't want to go so radically, you can make it so that one or more people don't have access to this information or that only people you care about know when you go online. You decide which is the configuration that best suits you. In any case, we start by telling you how to get rid of the last connection time in the instant messaging app.
Say goodbye to information about your connections
Removing the last connection time on Telegram is very simple, you just have to follow these steps:
Open the options menu (the 3 lines at the top left)
Go to Settings
Click on the Privacy and Security option
Da last time and online
Change who can see your last connection time
Select Nobody
As you can see, once you enter the last time and online option, you will be able to see who has access to that information. If you don't want anyone to have this information, go to Nobody, if you want only your contacts to do it (and thus not have someone you're not interested in among your contacts or that only these people know how much you connect) go to My contacts. Although you also have the option of all, surely you are interested in putting Nobody.
Make a person not know when you connect
If what you really want is for a person not to know when you were last connected or online, you have the option to block them. Since this is too radical and may not be what you're looking for, you can let everyone know when you go online except for one person in particular. It is very simple:
Go to Options
Select Settings
Give Privacy and Security
Select last time and online
Choose All or My Contacts (whichever you prefer)
Click on Add exceptions, in Add users
Search for the person you are interested in by searching their name in the search engine, by their phone number or scrolling down the screen until you find the person
If you only want one person to see your last connection
Another thing that may be interesting for you is that only a specific person, or more than one, see your connection time. It can be your family, your partner, a specific friend or whoever you want. You are not interested in anyone else knowing when you connect or when you last did it. You can also configure this section. It is very simple:
Go to Options
Select Settings
Give Privacy and Security
Select last time and online
Press on Nobody
Go to Add exceptions
Find the person or people you want to know this information
And ready! You have the decision to configure privacy options as important as this, and now that you know how to do it, what are you waiting for?