Apple, as a company, has many positive things, but one of them is that it always tries to make things very easy and simple for all users of its devices, as well as for potential buyers of them. An example of this is the way in which it allows you to recycle your Mac and, in addition, get money for it. If you want to know how to do it, keep reading and we will tell you everything.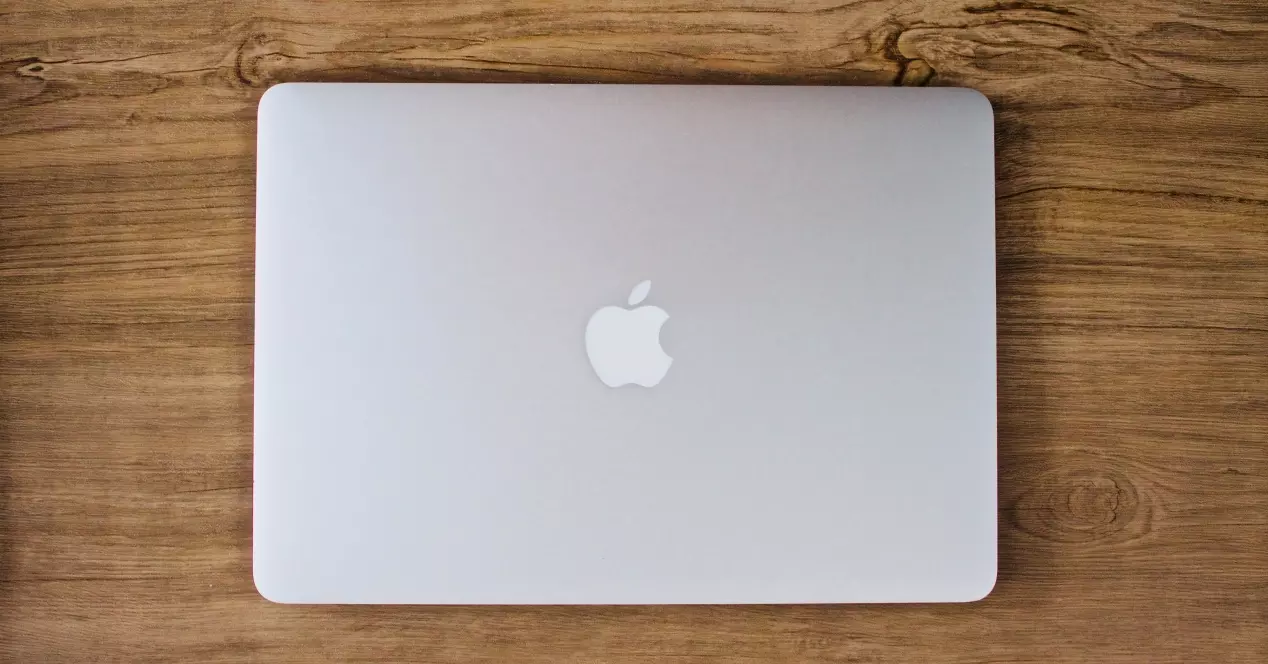 What is Apple TradeIn?
The process through which Apple gives you the possibility to recycle not only the Mac , but also the rest of Apple equipment such as the iPhone, iPad, Apple Watch and other devices, is called Apple Trade In. This consists of the Cupertino company appraising the value of your equipment to keep it, in exchange for an economic amount.
Without a doubt, it is a very good way to fulfill two very important functions, the first, to minimize, as we said, the environmental impact of technological devices and all their components, and, second, to give users the possibility of selling these devices in some way. that they are not going to use in exchange for an economic amount that they can later use.
Steps to follow
As we said before, one of the characteristics that this Apple Trade In service has in general, but specifically, is that it makes things very easy for all users who want to use it. This means that the steps you will have to carry out in order to recycle your computer are really simple. We list them below, but we also explain them in detail a few lines below.
The first thing you have to do is check how much money Apple gives you for your Mac, since surely depending on the amount you will be more or less interested in recycling your computer through the company itself.
The second thing, and it is the step prior to delivering your computer, is that you clean and save everything you have inside it. Documents, files and data that you have stored on your Mac, you will have to save them in a storage unit if you do not want to lose them, in addition to making sure that your computer goes to Apple completely clean.
Finally, and as you can foresee, the only thing left for you to do is send the device to the Cupertino company through the different channels available to you.
How much does Apple give you for your Mac?
A fundamental point for which many users choose to recycle their Apple computer through this Apple Trade In service is because in this way they get an economic amount in exchange without having to sell their computer to a third party or through multiple services that exist for it. You also have to keep in mind that Apple is not usually too generous, so if your intention is to get a good financial sum, we recommend that you consult other available options.
Obviously, before Apple offers you a certain amount of money for your computer, you will have to answer a series of questions , through which the Cupertino company will measure the state of your device , and based on this, it will offer you one amount or another. To make this query, before deciding if it is really worth it for you to join this program, you just have to enter this link and follow the steps that appear on the screen.
However, below we leave you what are the maximum sums to which you can choose depending on the equipment you have.
MacBook Pro: up to 980 euros.
MacBook Air: up to 430 euros.
MacBook: up to 130 euros.
iMac Pro: up to 1400 euros.
iMac: up to 850 euros.
Mac Pro: up to 4530 euros
Mac mini: up to 230 euros
Save your data and information
Once you have decided that you want to recycle your Mac through the Apple Trade In program, before starting all the steps to follow, you have to save your files and data on a storage device and, later, delete them from your computer. Also, to do so, depending on the Mac you have, you will have to follow some steps or others.
However, the first thing we recommend is that you make a backup on an external device , or if you already have a new computer, you can use the Migration Assistant to transfer all the content, settings and data to that new Mac. This is very important, since otherwise, everything you have on your Mac will be lost, since you have to deliver the computer completely empty to Apple.
Well, once you have all your files, documents and information saved, it's time to empty your Mac. In case you have a computer that has an Apple Silicon chip or, also with the T2 security chip , you just have to use the option you have in System Preferences to delete all the contents and settings and follow the steps indicated. If, on the other hand, your Mac does not fall into this category , the steps to follow are the following.
Disconnect it from iTunes .
Sign out of iCloud .
Disconnect iMessage .
Unlink any Bluetooth devices you had paired to your computer.
Erase the Mac and reinstall macOS.
Reset the NVRAM and shut down the computer.
Give it to Apple
Once you have your computer completely ready to deliver it to Apple, all you have left is to carry it out, and for this the Cupertino company provides you with two different ways, so that in this way you can choose the one that best suits you, for reasons of comfort or available time.
The first, and it is also the fastest option to have the financial amount in your possession as soon as possible, is to take the computer to an Apple Store yourself. It is undoubtedly the best option and the one that ITIGIC recommends, since as we say, you save the entire shipping process, which will be greater or less depending on the moment.
The second option, as you will foresee, is to deliver the Mac to Apple by sending it by mail . To do this, the Cupertino company itself provides you with a postage-paid return kit, so you won't have to leave home and, above all, if you don't live near an Apple Store, you won't have to travel to complete all the steps that allow you to take advantage of the Apple Trade In service.
What can you do with the value of your Mac?
Something you have to keep in mind before deciding to use this service to recycle your computer is that Apple will never give you the money for the device, that is, it will not refund your bank account or offer you money in metalic. The two options that the Cupertino company provides you with are the following.
First of all, you can take advantage of the amount of the value of your computer to deduct it from a new purchase in the Apple Store. Usually, this service is used by those users who want to change their Mac, since in this way they forget about having to sell their old computer to other people, and at the same time, it is cheaper for them to buy their new computer.
The second option is to obtain a gift card with that amount . It is likely that you do not want to make a purchase at the Apple Store just then, since it does not fit into your plans or you have not yet decided on the model you want to acquire. Well, with this gift card you can save this amount and use it when you finally decide to buy a new Apple device.