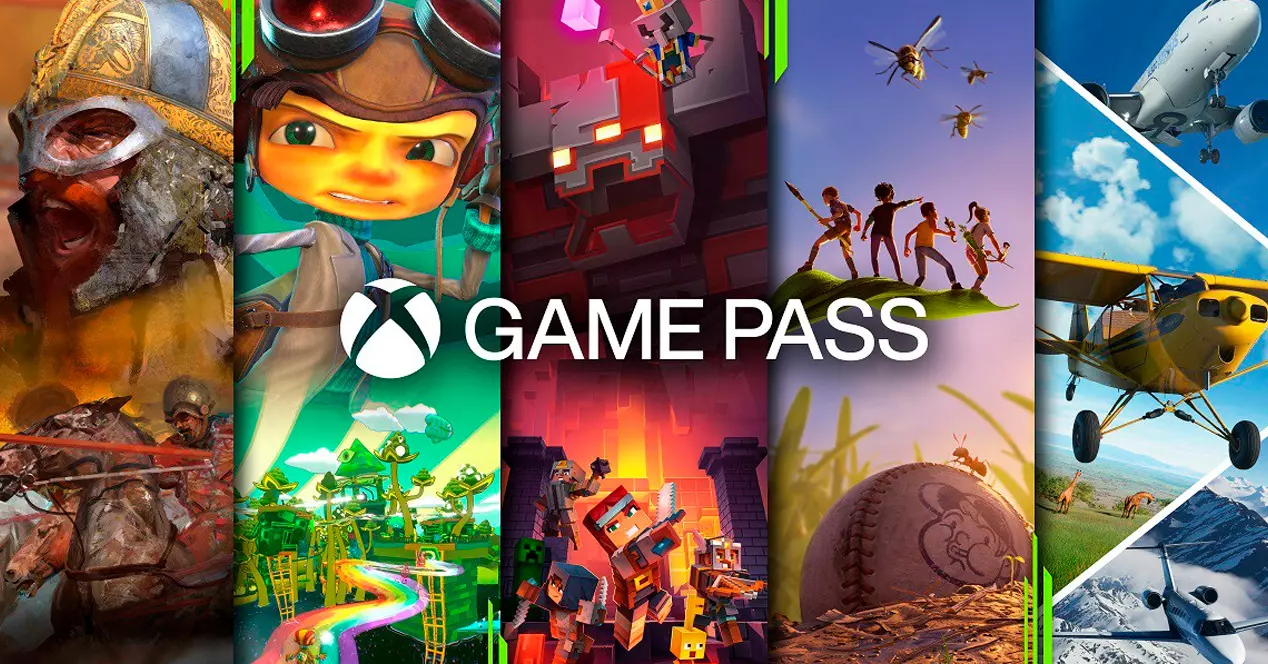 The Xbox Game Pass has become the subscription that every good player cannot miss on the Xbox or PC Gaming. This Microsoft service has completely revolutionized the video game market, completely changing a business model that now involves monthly payment and unlimited use of titles. If you want to enjoy the Game Pass but you are interested in saving a few euros on the membership, here we show you all the ways to get the pass at a slightly more affordable price .
How much does Xbox Game Pass cost?
The Xbox Game Pass has three different modes . We will have to buy one subscription or another depending on the systems we have at home or those we are going to use that month:
Console – This is the basic membership for Xbox consoles. It will allow us to access a huge catalog of video games for a price of 9.99 euros per month. In this case, we will be limited to the local game, since we will need the Ultimate account if we want to access the game online.
Ultimate : This other membership is the most complete of all. It allows us to play both on console and PC. It has a price of 12.99 euros per month. In this case, we will be able to access all of Microsoft's online gaming services on our Xbox consoles.
PC : Also priced at 9.99 euros per month, this is the mode you should choose if you are going to play on a Windows PC.
The promotion of one euro
Microsoft is taking this video game service that they launched a few years ago very seriously. For the same reason, they offer to show us their platform for an almost free price. If you have a euro, you can try Xbox Game Pass in all its glory. Those from Redmond usually take out promotions from time to time to encourage the Game Pass subscription.
Usually, they will offer us one month for one euro or three months for three euros. However, on key dates such as summer or Christmas they will give us a maximum of three months for a single euro . Once the time runs out, they will charge us the regulatory 9.99 or 12.99 depending on whether we have chosen the Ultimate or PC mode.
In general, if you are not a Game Pass regular, you will be able to take advantage of this offer every time Microsoft launches it, without any problem. In case they put obstacles in your way, you can always take advantage of the offer using a new Microsoft account, but we anticipate that they do not usually put any type of impediment.
Other ways to get cheap Game Pass
In addition to the Game Pass promotion for one euro, there are other ways to purchase this subscription at a cheaper price than the recommended one:
Converting your Xbox Gold to Game Pass
There is a very interesting method to get the Game Pass at a lower price than what they usually ask us for with the monthly fee. Once you activate Xbox Game Pass on an account that already has an Xbox Gold membership , any months of Gold you had will automatically convert to months of Xbox Game Pass Ultimate .
Xbox accounts allow you to store up to 36 months of subscription . Therefore, by using Xbox Gold cards you can enjoy three years of Xbox Game Pass Ultimate, saving quite a bit of money in the process. Xbox Gold cards can be found in some online stores. Of the almost 13 euros that the membership would consist of, doing this process will cost you around 3.75 euros per month .
Buying in key stores
If you want to save money, but you are not interested in complicating your life, the most sensible thing is to do some research in different key stores. These online stores sell the codes directly at prices lower than what Microsoft usually offers us. Some of the most interesting stores are the following:
Gamivo – At this store you can save approximately 12% on the purchase of a 3 or 12 month Xbox Game Pass Ultimate membership.
CD Keys : This website has quite interesting prices, and sometimes has prices lower than Gamivo's. You can buy keys to activate Game Pass Ultimate for 6 months for approximately 50 euros.
Eneba : Although you will not find as many offers as in CD Keys, this online store usually always has stock of licenses.
Shopping in other regions
This trick is already a classic when we talk about subscriptions like Netflix or Spotify. Digital services are usually priced according to the market in which they are being sold. For this reason, in less wealthy economies, services such as Xbox Game Pass are cheaper compared to the price we have in Spain . At the moment, all Xbox systems are region free , and Microsoft does not put obstacles in the way of doing this operation.
The prices of the Game Pass in these countries will depend on the price of their own currencies with respect to the euro . Therefore, talking about each country independently would be somewhat tedious. If what you are looking for is the cheapest offer, you may be interested in buying today in one place, and tomorrow in another.
To find the perfect offer, there is the Xbox Store Checker website, which will tell you at all times the most affordable store internationally to buy your Game Pass. In addition, the website will show you the steps you must follow to be able to materialize the purchase abroad in each case. As usual, to be able to buy the pass using this trick, you will need to use a VPN, preferably a paid one.
Acquiring balance at a lower price
To do this last process, what you have to do is buy balance keys in stores like CD Keys or Gamivo. Many of these stores sell credit cards that are worth more than the price you pay for them. For example, you can get to buy a card of 50 euros for about 40 euros.
The offers will always depend on the stock they have available. Our recommendation is that you take a look at these websites from time to time and buy the cards when you see price drops. In this way, you can later buy your Game Pass membership at a much lower price.