Solar energy is one of the most popular renewable energy sources. With its use, you can take advantage of a natural and unlimited resource such as sunlight to produce electricity in a clean and sustainable way. It is increasingly common to see photovoltaic installations in our country. In fact, they are little by little more and more present on the roofs of many houses. It may be that having solar panels in our home is an expensive investment, but one that can be profitable in the long run.
How much can we save if we use solar panels in our house?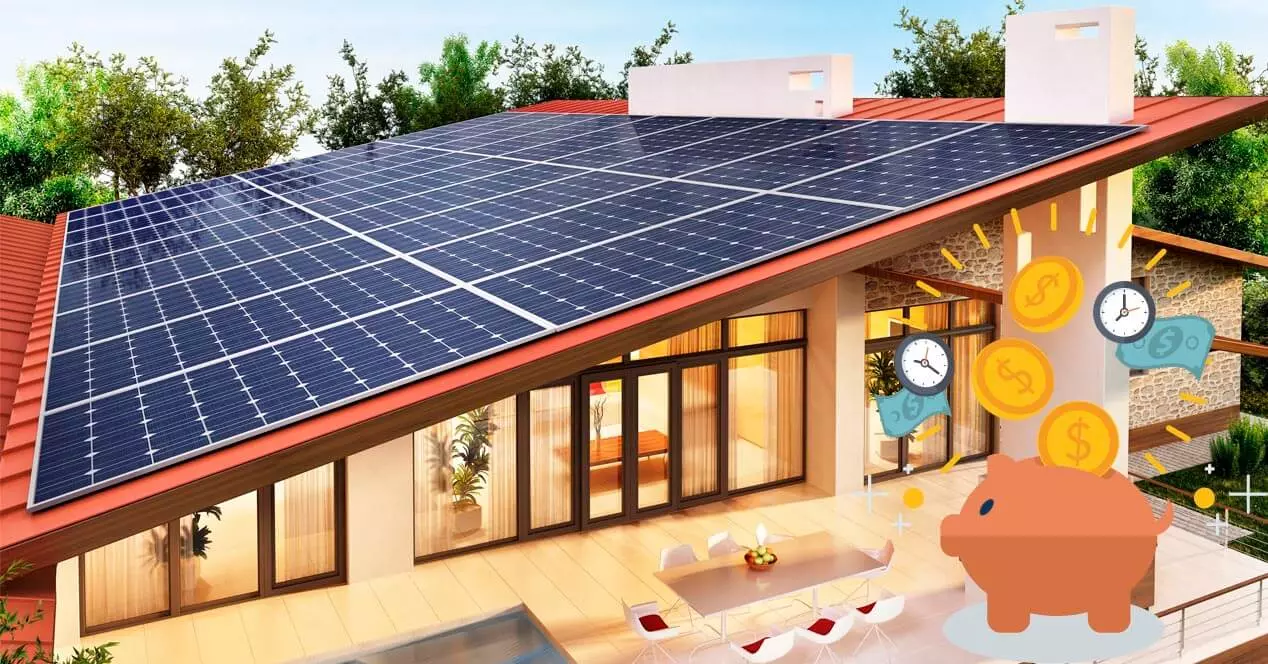 An installation that does not come cheap
However, you cannot just install solar panels. It takes a set of permissions that are of vital importance. First they must make a design of the installation and then request the connection and access permissions from the distribution company. Finally, you must also have a building license.
It must be borne in mind that the installation of solar panels is an expensive process. Although their objective is the same, there are different types of solar panels that work differently. There are photovoltaic, thermal and hybrid solar panels, which are a mixture of the other two.
Therefore, there is no exact price that says what the process of installing solar panels in our home is worth, but an infrastructure of the size necessary to produce electricity for an entire house can reach just over 4000 euros.
In addition, there are several factors to take into account such as the shape of the roof, the quality of the materials from which the panels are made or the qualification of the personnel.
It is also possible to add an extra that are batteries in the panels. In this way, they can also function at night thanks to the energy they have accumulated throughout the day.
We must bear in mind several aspects when thinking about installing solar panels in our house. It is very important to make sure that we will amortize them. Therefore, it is necessary to think about whether the area in which we live is profitable (it is sunny, cloudy, the panels must be well oriented …). Living in Galicia is not the same as in Andalusia, for example, since in both areas there are very different climates.
How much can I save on my electricity bill?
Self-consumption facilities are usually profitable, but usually not in the short term. Approximately, a year you can save between 50 and 70% on the electricity bill, which is quite a lot, also taking into account that right now in our country the electricity does not stop going up.
Normally the investment can be recovered in a period of between five and ten years, but this can be longer or shorter depending on the family or the final price of the installation. There will be families that consume more electricity than others, so it would be advisable to know the consumption of each user.
The use of electricity at home also affects savings. On cloudy, rainy days or times of the year where it gets dark earlier, we will make greater use of it. That is why the months where you save the most are those of spring and summer, because the hours of daylight are longer .
You should also think about hiring a maintenance team to periodically check that the entire installation continues to function perfectly.
In addition to saving money on the electricity bill, with the installation of solar panels you will also contribute to improving the environment by reducing carbon emissions.