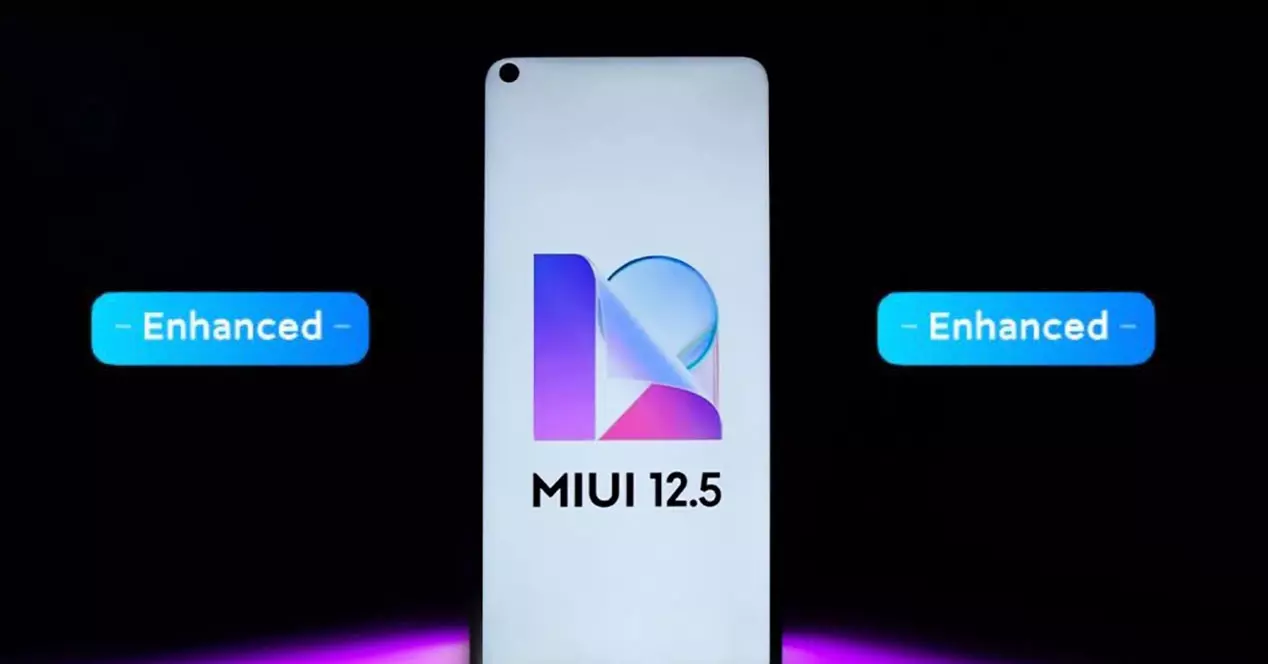 MIUI 13 is still far from reaching our devices. In fact Xiaomi has already repeated on a couple of occasions that, until the end of 2021, nothing at all. However, a new operating system has been removed from its sleeve that will begin to reach some of its mobiles as of this week.
At the launch event for Mi MIX 4 , Xiaomi not only announced a number of new hardware, but also software. To highlight MIUI for Pad, the operating system that adapts the customization layer to the brand's tablets just as iPad OS does with Apple tablets. But the company also presented MIUI 12.5 Enhanced Edition, a version that does not have new functions but does have performance improvements compared to MIUI 12.5.
This is how your Xiaomi improves with MIUI 12.5 Enhanced Edition
If MIUI 12.5 was a polished version of MIUI 12, MIUI 12.5 Enhanced Edition is a polished version of MIUI 12.5. In fact, although Xiaomi has not yet updated a good number of its phones to the latest version of the software, we already have a more recent version of the brand's operating system that mostly comes with bug fixes. Specifically, the brand claims to have solved more than 150 problems detected in mobile phones running with the current brand system. To this we add another 224 problems solved in system applications
According to the company, the new version of its mobile operating system is the result of advances made by engineers in optimizing MIUI in the last six months. It doesn't introduce new features, but it does focus on four fundamental optimizations:
Liquid storage : A self-developed solution by the brand to optimize the storage mechanism. Helps improve read and write performance over a long period of time.
Atomic memory : A solution focused on optimizing the memory management mechanism that improves the performance of the retention of applications in memory.
Focusing calculation : Optimization of processor scheduling that helps reduce CPU usage and reduce power consumption.
Smart Balance : This solution intelligently balances hardware performance and power consumption
First Xiaomi phones compatible with MIUI 12.5 Enhanced Edition
The stable update of will be launched from August 13 in China but there is still no date for its global rollout, which should take place in the next few weeks.
The first smartphones that will enjoy this new, more powerful, efficient and better optimized operating system will be the new Mi MIX 4 and other great top-of-the-range brands such as the Mi 11 Ultra, Mi 11 Pro, Mi 11, Mi 10 Ultra, Mi 10 Pro, Mi 10S, Mi 10, Redmi K40, Redmi K40 Pro, Redmi K30S Ultra, and the Redmi K30 Pro .
Later, the brand will expand this number of devices by publishing an update calendar with more information on the new software on its website.