The wait has been eternal, but finally the next generation consoles are here. Both Sony and Microsoft have shown their strengths with the PS5 and the Xbox Series X and Series S as main exponents.
Some really powerful consoles that boast a design and features beyond any doubt. Both manufacturers have put all the meat on the grill so that the PlayStation 5 and the Xbox Series X and Series S are a product of height, and the result is obvious.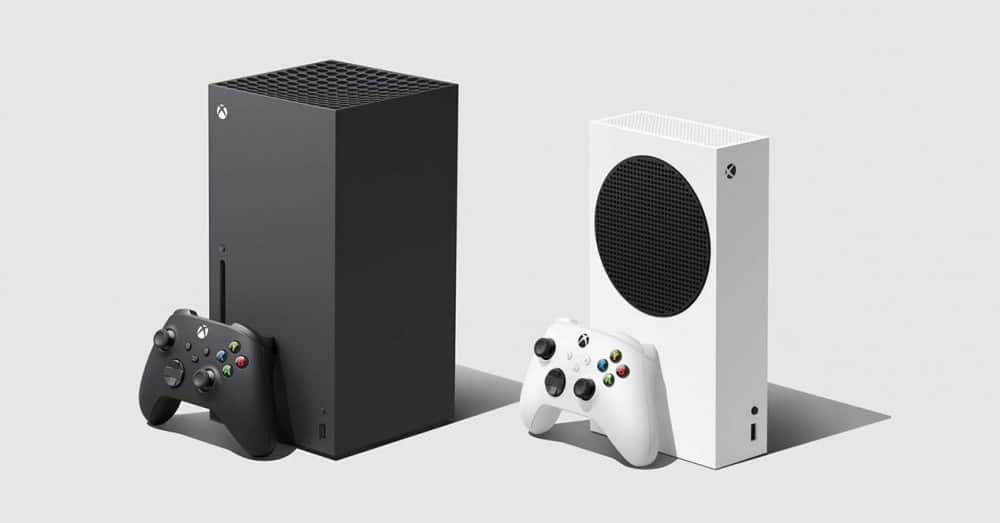 Xbox Series X and Series S have SSD drives
One of the great advances of the new generation consoles has to do with the technology used for their storage. And it is that, both the Xbox Series X and Series S as the PS5 boast of SSD-type hard drives, which are notably faster than the mechanical drives of a lifetime and that were the ones that their predecessors mounted.
Thanks to this, you will enjoy reading and writing speeds beyond any doubt. But what if you want to expand the memory of your Xbox Series X and Series S? Well, you will need a compatible hard drive.
It should be noted that both the Xbox Series X and the Series S have a special slot that allows you to connect a compatible expansion card. We are talking about an NVMe SSD type unit that boasts a simply devilish transfer speed, so you can enjoy the best experience when you play your favorite games.
The problem is that the Microsoft console is very new, and at the moment there are very few compatible hard drives. All because of the internal Velocity architecture, which will allow you to play games on the console directly through these cards, and without the performance being affected at any time.
You can connect a USB 3.0 disk, but with limitations
It should be noted that the Microsoft console has USB ports . And yes, you can expand the memory of your Xbox Series X and Series S through an external hard drive. But there are a number of limitations that you must take into account. More than anything because, if you decide to bet on a hard drive of this type, you should know that it will not be able to run some games. As long as you use the solutions that you will find in our compilation to install games for Xbox One and previous generations, you will not have any problem.
But, for technical reasons, you won't be able to run Xbox Series X, Series S, or Xbox One games optimized for next-gen consoles. Yes, you can install them on these hard drives, but not use them. So what can they do for you? Well, so you don't have to delete and install games. When you want to enjoy a title that is on a hard drive that is not supported, you just have to move it. And we already anticipate that the loading times when going from one disc to another are much lower than having to download the game again.
In this way, in the next top you will see a memory card compatible with the Xbox Series X and Series S so that you can install and run any game, as well as different hard drives with which to make the most of your console. And to make things easier for you, we have made a compilation with two types of hard drives: SSD and HDD.
Obviously, an SSD is slightly more expensive, although the read and write speed is noticeably higher than a mechanical model. But if you are on a tight budget, you will not miss the opportunity to expand the memory of your Xbox console. Finally, note that the minimum size that the console is capable of detecting is 128 GB. All models exceed this capacity, but it is a detail that you must take into account.
It is also very important that you know that, as soon as you have the hard drive, you must format it so that it is compatible with your Xbox Series X or Series S. All you have to do is go to Settings, Settings and look for the Memory section . There you will see that it has detected the hard drive you have connected. You just have to select it and check the format option. It couldn't be easier! Without further ado, we leave you with the best models to expand the memory of your Xbox console.
Seagate Expansion Card for Xbox Series X
Although it is the most expensive model, it is undoubtedly the best option to consider, since this Seagate Expansion Card for Xbox Series X is a Microsoft-certified expansion card so you can use it without major problems and install any game.
Samsung External Hard Drive PSSD T7
We move on to external hard drives with this Samsung SSD model. A 1 TB drive so you can enjoy all kinds of games without storage capacity being a problem.
Crucial CT1000X8SSD9
Another excellent option to consider is this Crucial model. The firm is a benchmark in the sector, and this hard drive will more than meet your expectations at a very attractive price.
WD_BLACK P10 5TB Game Drive
And what about this 5 TB WD_BLACK P10 Game Drive , a hard drive designed for gamers and that will more than meet the needs of the most demanding users.
Samsung PSSD T5
The last model that we want to recommend you is this Samsung PSSD T5 disk. A model that boasts a compact appearance so that you can take it anywhere in the most comfortable way.
WD My Passport Go
We already anticipate that WD is one of the great references in the sector, so you will see several models in this top. And the WD My Passport Go stands out for boasting a different design and resistant to shocks and drops.
G-Technology G-Drive Mobile USB-C
Continuing with this compilation of the best external hard drives that you can buy to expand the memory of your Xbox Series X or Series S, we move on to the first HDD model. We are talking about the G-Technology G-Drive Mobile USB-C, a model with 5 TB capacity so that you can save all the games you want without space being a problem.
Seagate Portable
We return to Seagate to recommend this Seagate Portable, since it boasts a value for money that is very difficult to beat. Its compact design makes the difference, and its 5 TB of capacity will meet your expectations.
WD Elements
The latest WD model that we want to recommend you is this WD Elements. A device with a compact design and USB 3.0 support to achieve good read and write speeds.
Seagate Expansion Desktop
We close our top with the Seagate Expansion Desktop. A model with an attractive design and 6 TB of capacity so you can install your entire catalog of games without worrying about a thing.