Google seems to be working on a new feature for Google Stadia called bridge mode. Thanks to this new feature, users who want to enjoy the streaming game service through their television will be able to do so without being forced to use the Chromecast Ultra or the official gamepad. So even though it seems strange, something as simple as this could make many see how interest in Stadia is reawakened.
Google Stadia and bridge mode
The gaming experience with Google Stadia has not always been as good as one would have expected from the beginning. And we are not talking only about the initial problems with the issue of 4K image quality or the sound delays that there were when using a Chromecast Ultra, also about somewhat strange decisions such as limiting the use of the official gamepad as the only mode control when playing on a television.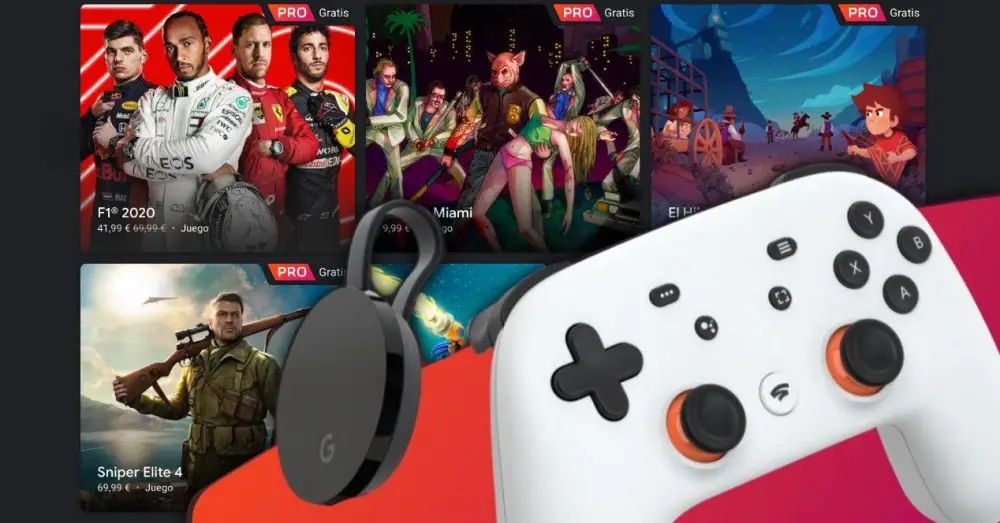 Now that last point seems to be about to be solved, because Google will introduce a new mode that in the latest version of the Google Stadia APK is called bridge mode . And it is, as you can imagine, a way to bridge between the Google service and your television.
This bridge mode makes use of the user's mobile phone to turn it into a gamepad with which to interact with the different titles on the platform. Something that, as you can imagine, already provides enough advantage for all kinds of more casual users who are interested in the service, but want to play it on the TV in the living room and not on the scarce 6 inches of their smartphone.
So we will have to be vigilant to see when it is activated and can be tested. Although the most striking thing about this new bridge mode is that it could also allow use of the controllers that are paired with the mobile. That would be important for the service, because it sure multiplies the number of users who schedule a stay because they have a PS5 or Xbox controller and they are not lazy to have to acquire the official Google to access their platform on a screen of large diagonal.
Other news coming to Google Stadia
Along with the possibility of using the smartphone as a gamepad, there have also been indications of two new features that the service would receive. The first one is related to contacts. Google would add an option to integrate them to the platform and thus make it much easier to connect with other users you know and who are subscribed to the service, for example, to play online.
The second is an accessibility feature that would allow you to turn Stadia's screen prompts on or off. By simply pressing the start and up buttons, this reader would be activated or not and would help users with some disability to know exactly what elements are on the screen to better navigate through it, etc.