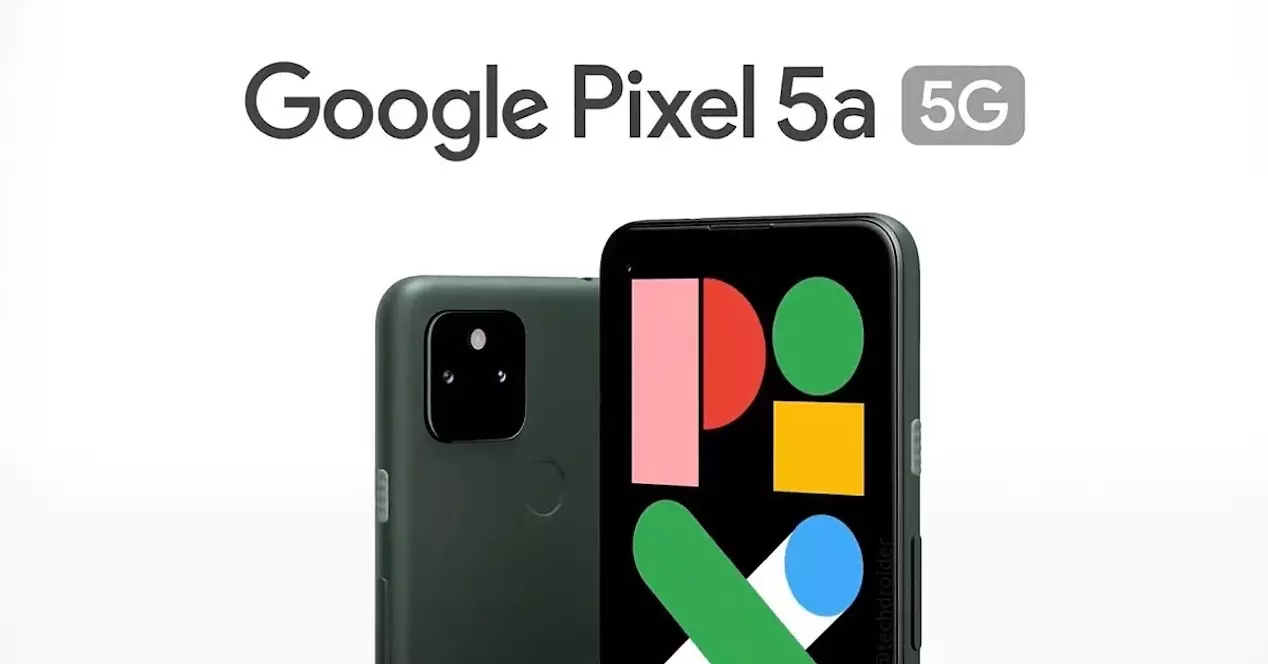 In a late, no-frills launch, Google yesterday announced the Pixel 5a , its new mid-range phone. Unfortunately, just like what will happen with the Google Pixel 6, it is a smartphone that we will not be able to get in Spain, or in Europe, since the phone will only go on sale in the US and Japan, its main markets.
As rumors predicted, Google has decided to unveil the Pixel 5a just yesterday, with the intention of establishing itself as the worthy successor to the Pixel 4a 5G. Therefore, it is not surprising to find almost identical specifications, such as the Snapdragon 765G processor, 6 GB of RAM and 128 GB of internal memory , the usual dual camera system consisting of a 12.2 MP wide-angle lens and one of 16 MP ultra wide angle and an almost identical design.
Features of Google's Pixel 5a
The phone runs on Android 11 but the promise of Android 12 is just around the corner, as the final version would be released in just a couple of months. The phone benefits from an IP67 certification, that is, against dust and water up to one meter deep thanks to its design featuring a fully metal frame covered by a more resistant bioresin. The 2400 x 1800 px OLED panel is slightly larger, hitting 6.34 ″ against 6.24 ″, but a 60 Hz refresh rate is maintained.
The Google Pixel 5a can also boast a battery with a higher capacity than its predecessor: 4680 mAh against 3885 mAh, maintaining a fast charge of 18 W. On the connectivity side, the device supports Wi-Fi 5, Bluetooth v5.0 and NFC. Finally, fans of wired headphones or headphones will be delighted to know that a minijack port is still present on the phone.
The camera is configured with a 12.2 MP Dual Pixel main sensor , with ƒ / 1.7, two-stage autofocus, optical and electronic image stabilization and 77 ° aperture; which is complemented by an ultra wide angle of 16 MP, with ƒ / 2.2 and a field of view of 107 °. For its part, the front camera that is housed in a hole in the screen, has a resolution of 8 MP with ƒ / 2.0 aperture, and a viewing angle of 83º.
For now, this Google Pixel 5a will be available in a single "Mostly Black" color scheme, which is actually a very dark green. As for the price, the great news is that it is € 50 cheaper compared to the Pixel 4a 5G. In fact, it will only cost 450 dollars, s compared to 500 for its predecessor.
As we have already said, it is very unlikely that the Pixel 5a will arrive in Spain , since Google assures in its blog that the smartphone will be offered only in the United States and Japan. What we do not know is that this is a temporary restriction, or that the brand will directly restrict its new products locally.