If you are passionate about streaming video games, then little by little you have been curious about how to be able to record videos and share your games from any platform on your PC. In this case, the most common is to use a video capture device . If you are looking for one that allows you to record video in Full HD , then we are going to show you some very interesting models.
For those who are starting out in this world, it should be noted that a video capture device is nothing other than a device that receives information from any source other than our computer and is capable of encoding it as a digital signal to be able to record or broadcast it.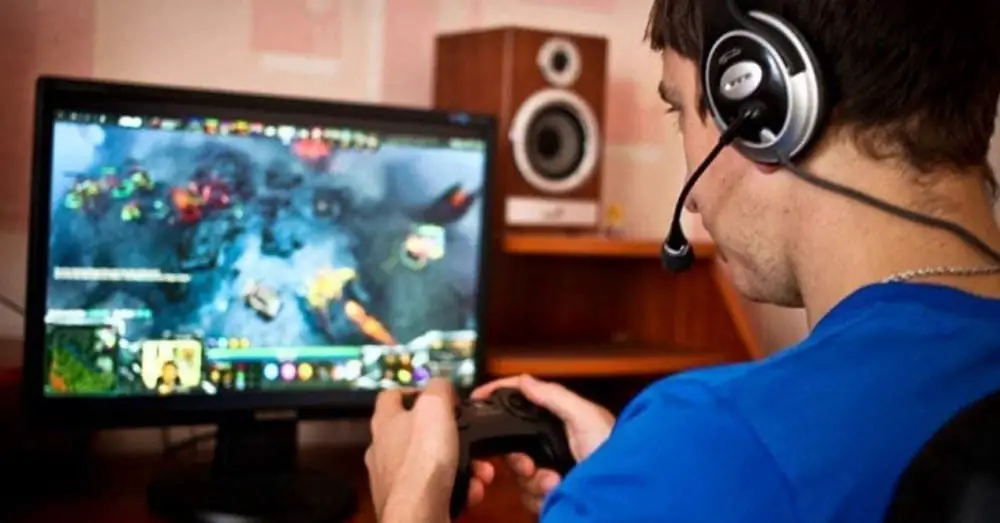 The capturers have a connection from the device that we want to record, which can be analogue or digital, and another from the card itself or capturer with the PC. Depending on the model we may need one type of cable or another, but taking into account that today's computers have USB and HDMI ports, it is normal that we do not have problems in this regard.
When deciding on one capturer or another, it is important to take into account the device from which we want to record . That is, if we want to record from a console such as the PS3, PS4, Xbox One, Xbox Series X, Nintendo Switch, etc., since we will always have to choose a model that is compatible.
The hardware of our computer must also meet minimum requirements , although if we have modern equipment and want to record in Full HD, it will almost certainly meet them. In the same way, it is convenient to check that the capturer is compatible with the operating system installed on our PC, Windows, macOS, Linux, etc. In this case, we must also choose one that is compatible with our system.
Lastly, the price . Here it must be said that we can find video capturers within a wide price range. Therefore, all we have to do is try to choose the model that meets our needs and is priced within our budget.
That said, below we are going to show a compilation of some interesting models of Full HD video capturers at different prices so that each one can choose the one that best suits them.
Recommended Full HD Video Capturers
AVerMedia ExtremeCap
HDMI to USB 3.0 video capture card that allows you to record, transmit and convert uncompressed Full HD video at 1080 pixels and 60fps. It does not need a driver and is compatible with all major operating systems such as Windows, Mac, and Linux. Designed for DSLR cameras that allow captures from any video source and with lossless image compression.
Digifast Orion
Video capturer in Full HD at 60 fps that offers great compatibility and does not require additional drivers, just plug and play. It allows you to create videos in real time and record videos including your own voice or even add music to your recordings at the time of capture in order to avoid annoying later edits.
Socobeta
Full HD plug and play capture card with high quality and resistant metal casing. Compact size very comfortable to take anywhere and that allows you to use third-party software to capture or transmit video by connecting it to your PC. It offers support for a lot of third-party software.
MYPIN
HDMI video capture device based on USB 3.0 technology for high speed. It allows you to capture video and record at 1080 pixels and 60 fps with hardware acceleration, as well as the recording of audio and video from external devices through the HDMI port. No external power supplies or drivers required, just plug and play.
AGPTEK
1080p video capturer that does not require additional control or any type of installation. With a simple click it begins to record and with another click we stop the recording. It has audio output that allows us to capture video including our own voice through a microphone to avoid having to edit the recording later.
DIGITNOW!
Video capturer specially designed for video games. It allows recording from various models of consoles and other video sources in Full HD resolution through HDMI. It offers the possibility of saving the recordings directly on different external memory units such as hard drives or USB sticks. Supports HDMI input, YPbPr, CVBS and HDMI output.
Hopcd
Video capturer that allows the recording of video games and even transmit content to an HD SDI camera with third-party software. It has support for Windows, Mac and Linux and is designed with USB 3.0 interface. It has a high quality metal casing that protects the catcher from all kinds of bumps and falls for a great user experience.
POWERAXIS
Video capturer with a quality of 1080p at 30 fps. It allows live streaming, being able to be live on Twitch and YouTube. It is compatible with Mac Sierra or higher, Windows 7 or later version and an Intel Core i5 processor. A model compatible with a lot of consoles, camcorder and much more.
Elikliv
This video recorder offers wide compatibility with Windows, Linux, Nintendo Switch, PS3, PS4, etc. It offers a capture of up to 1080p at 60fps and has a high-speed USB 3.0 connection. It is capable of detecting the input and adjusting the output automatically, it does not require installation, since it is plug and play and has an audio input or output port and a 3.5 mm microphone.
Docooler
This Docooler model is a USB video capture device that allows you to record and transmit video or games with a maximum output of 1080p, although it supports 4K input. It supports most VLC, OBS or Amcap software and has a lightweight and portable design so that we can easily take it anywhere to make our recordings wherever we go.