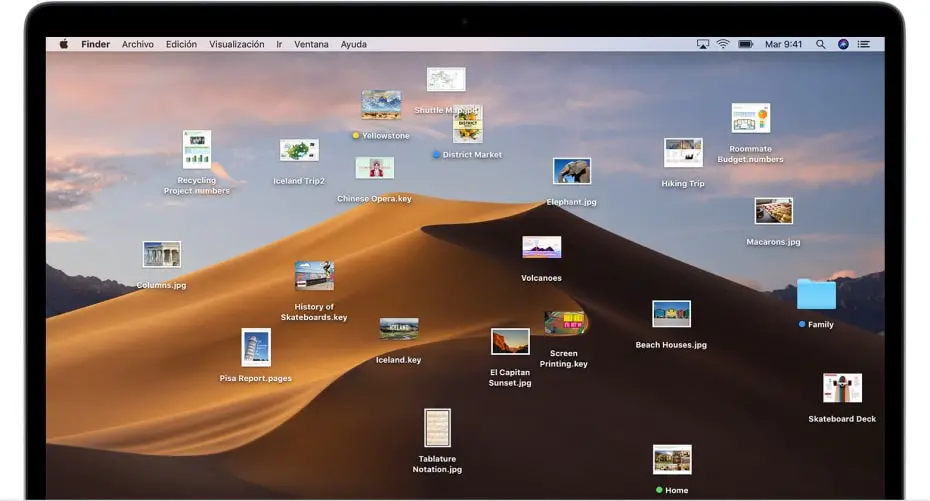 If you are a person who does not have much look for the order inside your computer, you may have a chaotic desk or folders without any order. If you do not want to spend your precious time ordering chaos, in the Mac App Store we find an interesting application that will make our life a bit easier.
---
---
Organize your folders on Mac automatically with Folder Tidy
Having a desk and organized folders will also allow us to locate our documents or photographs in a faster way. That is why, in addition to having beautiful aesthetics folders, it will also make us much more productive on a daily basis with our Mac.
The operation of this application is extremely simple since when we open it we will see a window with two steps to select. In the first of these we must select the original arpeta we want to order. In the second step we will select the destination folder where all the organized files will be exported.
But each one has an optimal organization system. In Folder Tidy we can select our cataloging rules to be organized by modification date or following the labels that we have imposed. We also have the possibility of running this application in a daily folder with specific rules. This can be tremendously useful for the desktop folder or for downloads that are always the most chaotic in our day to day. As we say there is a wide variety of organization options being able to define dates, file size … We believe that it is a more than adequate tool and that it is certainly worth buying.
Folder Tidy organizes both traditional files and photographs, sources and even source codes. This is ideal for developers who must also ensure that they have a good organization to be more productive on a day-to-day basis.
Once the program has completed this organization process, we will see a Finder window with the result. If we observe that it does not convince us, we can go back by clicking on the 'Undo Tidy' option and everything will go back to the way it was to readjust the organization rules.
This is an application that we find right now in the Mac App Store for € 10.99 and that we believe is very worthwhile. If you work with hundreds of documents every day or if your external hard drive is a real mess, don't hesitate. No doubt the investment you make now will be very positive in the future especially for your mental health since it doesn't help much to see a disorganized folder.
---
---