Windows 11 is right around the corner. Next week, on Tuesday, October 5 , Microsoft will launch its new operating system a little more than six years after the launch of Windows 10. Although it will surely have some bugs and changes that we do not like, many will be those who launch to install it since the first day. And we already know which antivirus we can use to have the best protection.
AV-Comparatives has analyzed the most popular antivirus in the world in the latest build of Windows 11 available on the development channel. To do this, they did a new clean install to test each antivirus. After that, they installed the latest available database update and restarted the computer to ensure that Windows 11 identified it as antivirus by default.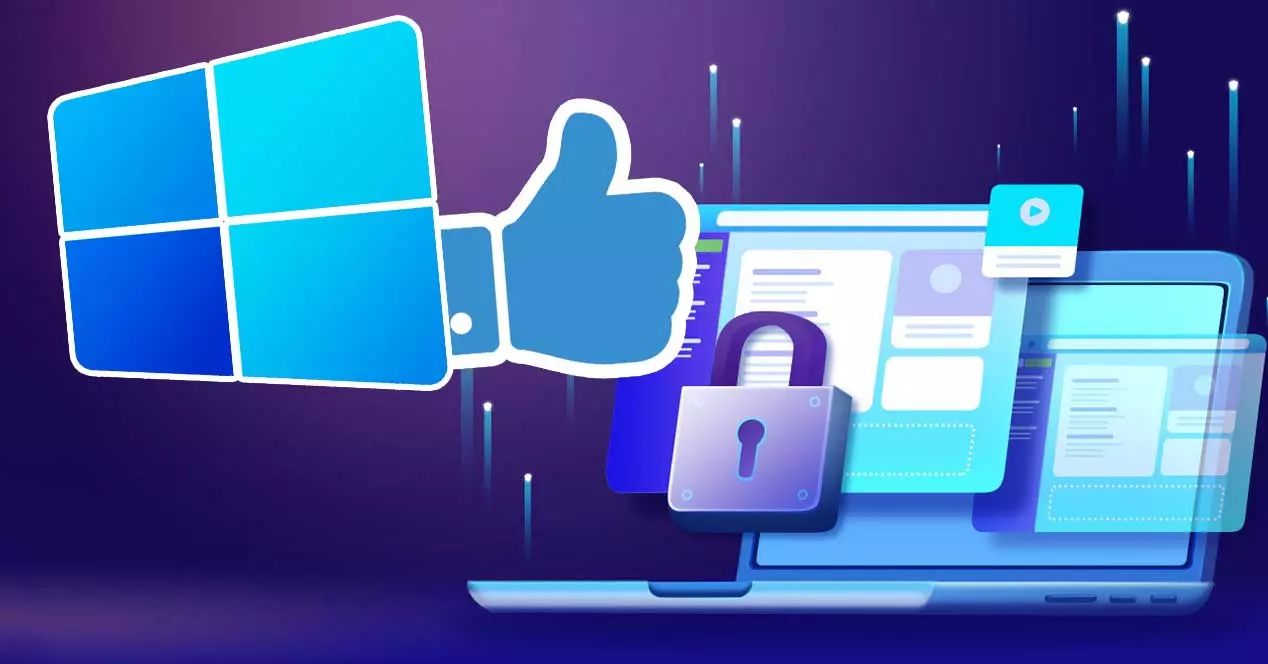 Requirements for a good antivirus in Windows 11
Thus, to check if an antivirus worked correctly in the new Windows operating system , the company checked eight points that everyone had to meet to appear on the list. The eight conditions are as follows:
The installation had to be completed successfully without needing to do anything additional or have special knowledge
Automatic activation of real-time protection in Windows Security
Malware database update, either automatic or manual
Alert if real-time protection is disabled, and offer quick wake-up option
Offer at least the same level of protection as Microsoft Defender
Take adequate protection measures for found malware
Not have serious misuse or erroneous notifications
Clean uninstall and delete your entry in Windows Security so that Defender is activated
Therefore, after conducting these tests, the antivirus that approved it are the following:
Avast Free Antivirus 21.7.2481
AVG Free Antivirus 21.8.3202
Avira Antivirus Pro 1.1.54.2291
Bitdefender Internet Security 25.0.26.89
ESET Internet Security 14.2.24.0
G Data Total Security 25.5.11.316
K7 Total Security 16.0.0556
Kaspersky Internet Security 21.3.10.391
Microsoft Defender Antivirus on Windows 11 Build 22454.1000
Malwarebytes Premium 4.4.6
McAfee Total Protection 16.0
Norton LifeLock Norton 360 22.21.8.62
Panda Free Antivirus 21.00.00
Total AV Total Security 5.15.69
Total Defense Essential Antivirus 13.0.0.545
Trend Micro Internet Security 17.0.1181
VIPRE Advanced Security 11.0.6.22
The versions of each program that appear are those used for testing, so it is to be expected that all later versions will meet the same conditions as the previous ones.
Please wait before updating
Neither of these companies has yet officially announced their support for Windows 11. Therefore, manufacturers recommend installing a trial version of their antivirus to verify that everything works correctly, although they will be monitoring possible compatibility problems with Windows 11 after launch.
Fortunately, Windows 10 and Windows 11 have many similarities internally , so programs and software designed for Windows 10 should work without problems with Windows 11 . The important thing will be to check the driver compatibility, since there we may find more problems after installing it. Therefore, it is better to wait a few months and not suffer the consequences of being an early adopter.