One of the biggest concerns of being permanently connected to the Internet is the possibility of being attacked by different types of viruses and malware. Although both Windows 10 and Windows 11 have their own antivirus, the truth is that it may not always be enough. As an alternative, we can use a third-party antivirus such as eScanAV Anti-Virus Toolkit , which we will talk about below.
eScanAV Anti-Virus Toolkit is a free utility through which we are going to be able to scan and clean our computer from all kinds of viruses, spyware, adware and any other type of malware that could have infected us. The application does not require installation and is compatible with any other antivirus that we have installed, such as Windows Defender or another.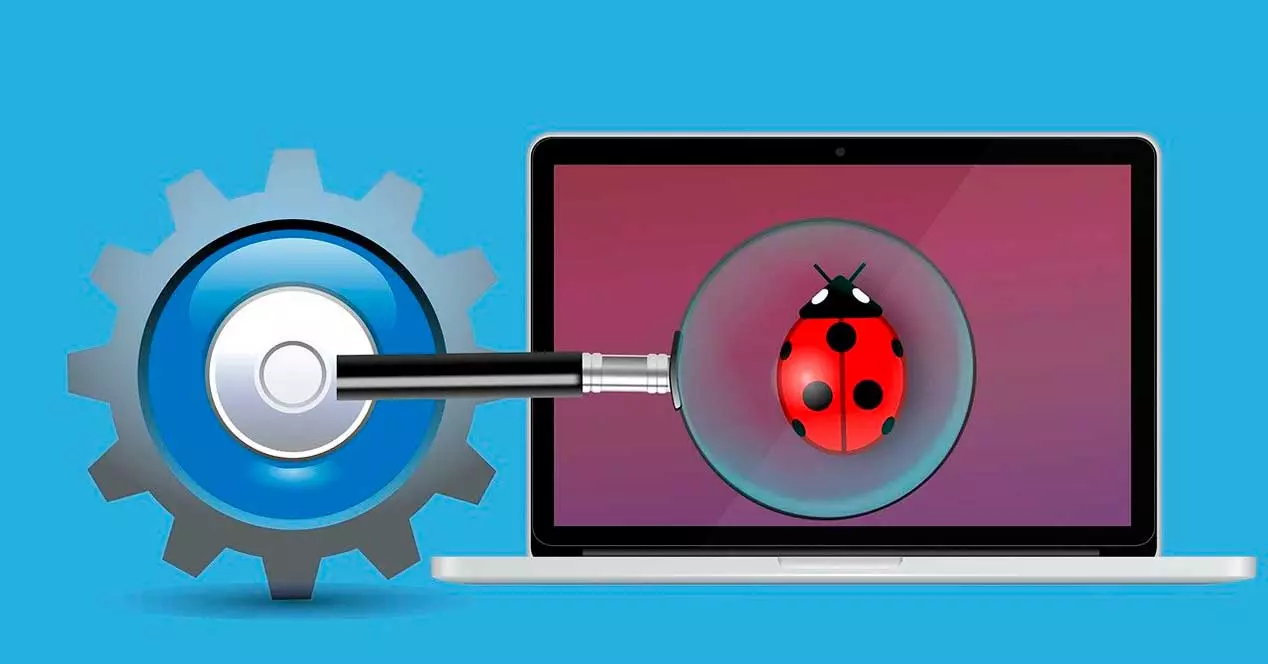 This program receives daily updates with which it can detect recently released spyware and adware. In addition, its engine is constantly checked to be able to make detections faster and more intelligently.
This application can scan our computer completely to provide us with a report of all the viruses found. It also informs us about trackers or other spy tools, adware, keystroke logging software, etc., that are capable of running in our computer's memory. In addition, it has a toolkit that scans the system every time we start the PC.
eScanAV Anti-Virus Toolkit, scans and cleans the PC
To start using it, it is recommended to do it with administrator permissions . We will do this by right-clicking on your shortcut and clicking Run as administrator. If we run it normally, some functions may not work correctly, such as updating the database, something that will be essential to do as soon as we start.
And it is that, once we run the application on our computer, its main menu appears, as well as a pop-up window indicating that we must update the database so that the use of this tool is efficient. That is why the first thing we must do is click on the "Update" button that we find in the "Action" section. This will bring up a new window where the entire update process will begin. This usually occupies about 32 MB at first, so it will take a few minutes to complete, depending on our Internet access speed.
scan options
Once we have completed the update process we can start using the antivirus normally. Its interface is quite simple and it cannot be said that it is full of options. The few that exist are found in the "Scan options" section, where we only have to check or uncheck the boxes as we want them to be part of the system analysis. Here we will find options like
Memory / Services
boot folders
Unit
Records
system folders
Mobile
File
analyze only
scan tablets
In this way we can configure the program to analyze the services of the operating system, the registry, the system folders, the home directory, as well as all local drives. It is also possible to select a certain folder and scan it for keyloggers, viruses or spyware components. In addition to the folder, it also allows us to scan subdirectories of our choice.
Events and Action
In the lower part we find the "Events" section where we can click on the "View events" button, which will open the Notepad and show us all those actions that we have previously carried out, in case we want to keep track of they. In case we want to delete the record, just click on the "Clear events" button.
Right next to it we find the "Action" section, from where at the beginning we have updated the program's database and from here we will be able to start the process of analyzing and cleaning any virus that is lodged in our system. It should be mentioned that the program does not prevent infection nor does it have real-time protection to prevent us from getting infected. Its main mission is to analyze the system and if it finds viruses, clean them. To do this, click on the "Analyze & Clean" button (if we have checked the Analyze only box, it will be what appears on the action button).
Once this is done, a new window will appear where we can see all the objects that are being analyzed at the top. Just below any type of information on possible viruses that it has found will appear. At the bottom we will see the real-time results of the entire process, such as the total number of files analyzed, disinfected, deleted, renamed, as well as the total number of errors found. We can also pause the scan to continue it later.
It should be noted that this process does not seem to have a very negative influence on system performance and we can even minimize the window, so we can continue working while the scan is completed, although everything will depend on the power of the PC and the type of programs that are running. let's use while the work is done. Once the process is completed we can see an event where all the process data is collected.
Free Download eScanAV Anti-Virus Toolkit
eScanAV Anti-Virus Toolkit is an application that we can use for free for personal and domestic use, downloading it from the developer's website . According to its website, the tool is compatible with Windows 2012 R2 / 2012/2008 R2 / 2008/2003 R2 / 2003/10 / 8.1 / 8/7 / Vista / XP, as well as 32-bit and 64-bit systems.
To use this antivirus, we don't need to install it, so it can be run directly from anywhere, be it our own computer or an external storage system such as a hard drive, pen drive, or memory card. This implies that it does not modify the registry and can be used at the same time as another Antivirus if it interferes, so it can serve as a second option in case we are convinced that we are infected and our usual security program is not able to detect it.
Other alternatives
If we are looking for a tool with which we can detect all kinds of viruses and malware and that is free, we can opt for one of the following alternatives to eScanAV Anti-Virus Toolkit:
Kaspersky Free
It is one of the best known antivirus. Despite being a paid security system, it also has a free version. This has a powerful search engine capable of eliminating any threat such as viruses, worms or Trojans in real time. In addition, it is capable of automatically analyzing system data in real time. We can download Kaspersky Free from its website .
Bitdefender Free
We are talking about another of the leading brands in terms of security. It has a free version that has a powerful engine capable of analyzing the system in real time. Your database receives constant updates in order to be protected against any threat. Detect and remove all types of malware, even the most complicated ones. We can download Bitdefender Free from its official page.
360 Total Security
This security system has antivirus and system maintenance functions for computers with Windows operating system. Its mission is to protect our computer as much as possible since it covers different security segments. Among its features, it stands out for having real-time protection, intelligent blocking, webcam protection and backup. It has a free version that we can download from this link on its main page.