For a few months now we have been talking about the new Linux LibreELEC 10 distro already based on the open source software Kodi 19 Matrix, hence its importance. There are many users who have been waiting for the arrival of this new version for a long time, something that we can already announce.
Therefore, at this time we can tell you that the new Linux distribution LibreELEC 10 for Kodi has been officially launched. At the moment it is already available for a multitude of devices so you can download it and try it first hand if you want. As we mentioned before, this new version is based on the popular open source multimedia center Kodi 19 Matrix.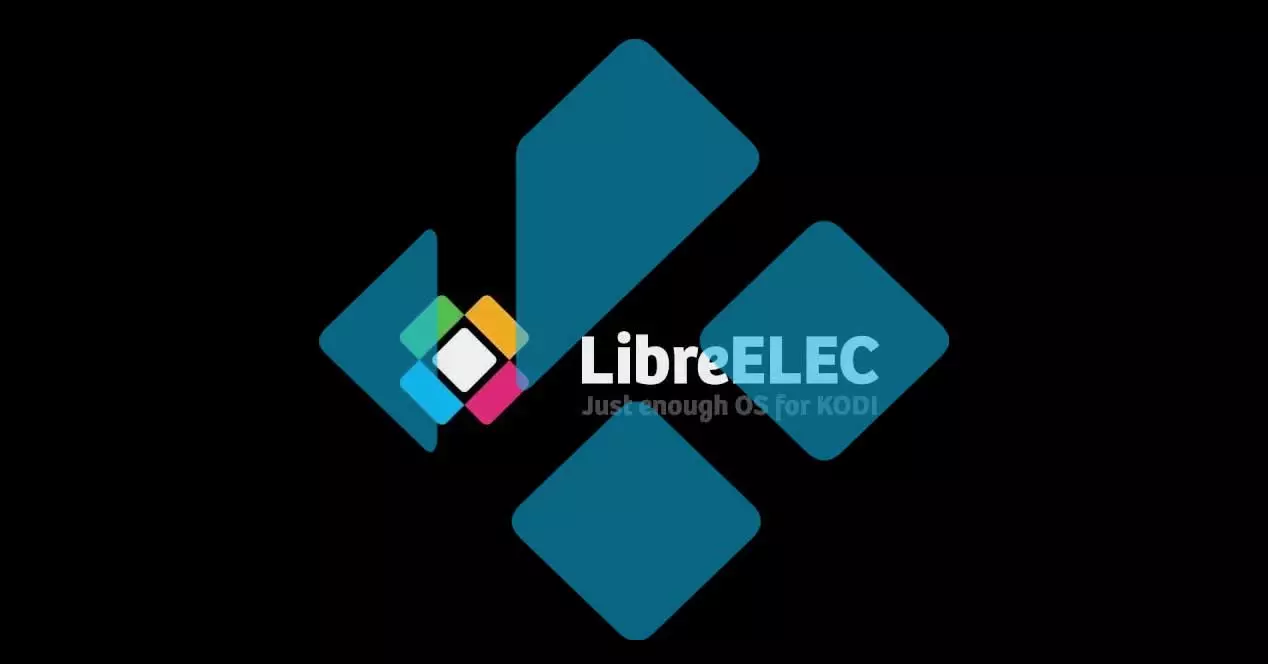 Improved support for Raspberry Pi 4 in LibreELEC 10
To the joy of many, this new version of Linux is here to bring Kodi 19 Matrix to regular LibreELEC users. In addition, to all this we must add that it comes with improved support for those who run it on a Raspberry Pi 4. At this point, it should be mentioned that it already has support for an HDMI output up to 4Kp30. In turn, it also has support for HDR, HDR10 and HLG output, HD Dolby TrueHD and DTS HD audio, as well as H264 and H265 hardware decoding.
In this way and thanks to all this that we have mentioned, lovers of the multimedia world will be able to enjoy LibreELEC 10 to the fullest. However, there are still many missing features in this regard to enjoy a perfect LibreELEC experience on the Raspberry Pi 4 SBC. For example, it does not have deinterlacing support with hardware video decoders. At the same time 10 and 12 bit video output is not implemented, and the Hyperion plugin does not work because it does not support the new graphics driver stack.
Mainly due to developers now focusing on support for the Raspberry Pi 4, this release is dropping support for the Raspberry Pi Zero. The same is true for the first generation Raspberry Pi SBCs, offering only incomplete and unstable drivers for Raspberry Pi 2 and 3 models. Also, stable and working drivers are provided for Allwinner, Generic and Rockchip devices.
Other new features of the Linux distro for Kodi 19
Changing the third, among other changes worth mentioning, say that LibreELEC 10 offers two alternatives as a solution to display problems . These are the getedid create command to install a permanent EDID file, and the kernel parameter video = to force a video mode. In addition, the analog audio output is disabled by default in this new version, so we will have to add the options dtparam = audio = on and audio_pwm_mode = 1 to the config.txt file to activate it.
It is also interesting to know that internally, as we mentioned before, LibreELEC 10 is based on the Kodi 19.1 version of the popular open source multimedia center. In this way we have the possibility of downloading this new Linux distribution to our team right now from its official website .
Those users running a development version of LibreELEC 10, Beta or RC1, will automatically update to the final version. In turn, users of previous versions of the Linux distro will have to manually update their operating system.