Came the day. Fall Guys has gone completely free-to-play, so if you haven't played one of 2021's reveals by now (thanks in part to the surge of streamers playing live), you can now do so without spending a penny. euro.
Because it is free?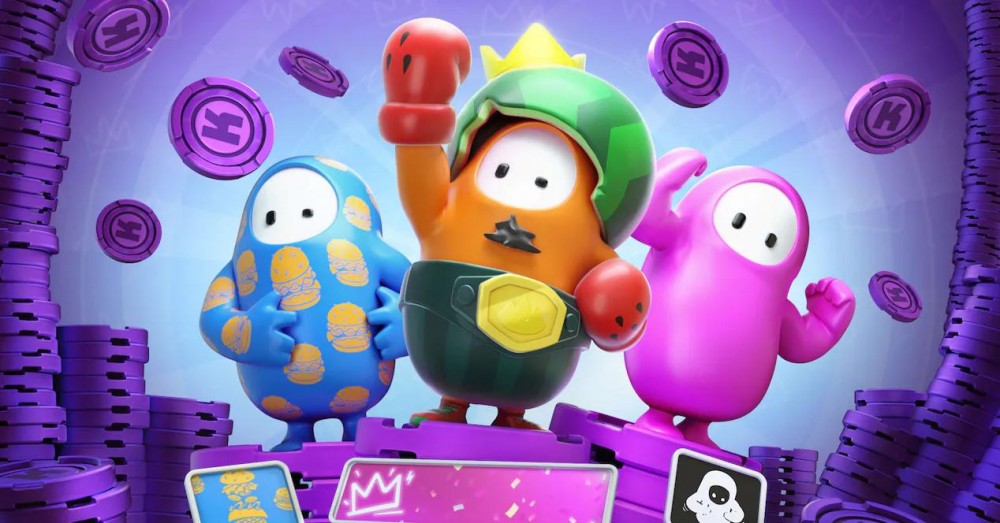 If you are one of those who paid to get the game, the fact that the title is now available completely free to everyone will have left you with a strange face at least. It has an explanation, or at least compensation, rather.
All those who bought the game will be able to enjoy a completely free season pass starting today, unlocking the 100 levels immediately, as well as the Legacy Pack, which is nothing more than a pack of accessories with which to customize even more our character (consisting of a new nickname, nameplate, three costumes and the aforementioned season pass).
Where can it be downloaded?
The game was already available on PlayStation and PC, so now the news is coming to Xbox and Nintendo Switch, although PC players will also have changes to take into account.
On the one hand, the Microsoft Store and the Nintendo eShop will finally receive the game in their virtual catalogue, so all we have to do is enter the game file to start downloading it.
As far as PC is concerned, the big change is that the game has disappeared from the Steam store, and will now only be available on the Epic Games Store. Those who purchased it previously will still have the game in their Steam library, and newcomers who purchase it now on the Epic Games Store will be able to play the game on Steam just fine. The problem is perhaps with Steam Deck owners who are having a very hard time downloading the game for free and playing it from the Epic Games Store.
launch problems
Unfortunately this new and renewed release of Fall Guys has not been without its problems . Many users are reporting problems related to the migration of profiles, since many claim to have lost or not found the achievements and trophies that they had accumulated over the past few months. And it is that many users who played on PS4 now do not find their trophies on PS5 , so they have been left, for now, without the merit they had.
we are aware that some players are unable to match make right now!

to celebrate our Free for All launch, I baked us a cake, but I dropped it on the servers and now i am cleaning up the frosting from the computery bits

will bake us a new cake though

thanks for your patience!!!! pic.twitter.com/3VtHlBqjEc

— Fall Guys… FREE FOR ALL TODAY! 👑 (@FallGuysGame) June 21, 2022
As if that were not enough, the avalanche of users that the game has suffered in its first hours of launch has caused the servers to become saturated , causing players to be unable to get past an error screen that appears at the start of the game. This, obviously, has generated an atmosphere of desperation among the many players who were about to play the game for the first time after waiting so long for it to be available on their platform (and for free).