Right now you can find very cheap, complete and current mobiles with good battery and wireless charging for less than you can imagine. Although yes, you will not have this type of charge on smartphones under 200 euros.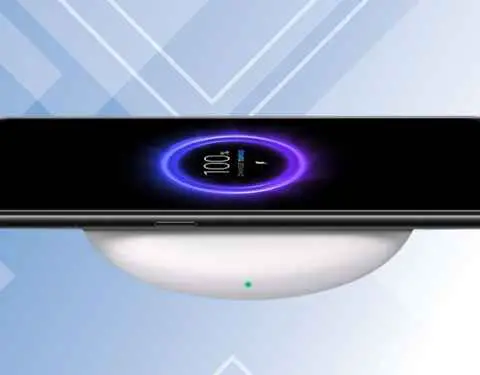 For this reason, we have made a selection with the best mobile phones with wireless charging that stand out for being cheap for everything they offer you , which you can find at a very good price and will accompany you for a long time.
If you want to know what they are, keep reading because we will tell you about it and show you some of its main strengths. You will want to meet them all!
OPPO Find X3 Pro 5G, with fast wireless charging
This OPPO mobile comes with a battery for more than a day thanks to its 4500 mAh and 65W fast charge. It also offers wireless charging and much more. Its price right now on offer is 599 euros. You can replace the energy of your smartphone wirelessly with the 30W Airvooc technology .
It has a great Snapdragon 888 processor, powerful 12GB RAM, and 256GB of storage. It has a good 50 MP camera and many more features.
iPhone SE 2022, the cheapest Apple with this load
The Apple model we are referring to stands out for its large 12 MP camera and you can buy it at a price of around 500 euros on sale . Its screen is 4.7 inches and offers you great performance with its A15 Bionic chip.
It is proof that today you can have an iPhone mobile with wireless charging and very good features for much less than you imagine. Its battery is long-lasting and has fast cable charging, it can reach 50% battery in 30 minutes.
Google Pixel 7, the most complete
It is a new mobile from Google that has very good features. It stands out for being a phone with high-end features, many updates and a good battery for a very good price. Right now 589 euros , which is not bad for this model. It has its own high-performance Google Tensor G2 processor, huge 8 GB RAM and the best storage.
Its adaptive battery can last more than 24 hours , or with Activa Extreme Battery Saver up to 72 hours. With its fast charge, you can have up to 50% of the battery in half an hour with the 30W charger. It has wireless charging up to 20W.
Motorola Edge 30 Neo, the cheapest
This is the cheapest model you can find right now with good features and wireless charging. It is on offer at 284 euros plus shipping. It is a light and ultra-thin model with a 6.28-inch screen and a 120 Hz refresh rate so you can live a super fluid, full-color viewing experience.
You will enjoy it throughout the day because it is equipped with a good battery and 68W TurboPower charging . It will give you battery for the whole day with only 10 minutes plugged into the current. You can also charge it wirelessly. Its processor is a high-performance Snapdragon 695 5G.
The Samsung mobile with low cost wireless charging
For less than 500 euros you can get this Samsung model with great features and wireless charging. Now you will find it at a price of 487.88 euros in its version of 6 GB of RAM with 128 GB of storage.
Its processor is a high-performance and energy-efficient Snapdragon 888 and it has a 6.4-inch dynamic AMOLED screen. It has a battery for more than a day with its 4500 mAh, 25W fast charge, 15W wireless and wireless reverse.
Xiaomi 12, with 50W wireless charging
If you like Xiaomi, you can buy this model for less than 600 euros in its version with 8 GB of RAM and 128 GB of storage. It has a 6.28-inch screen with a 120Hz AMOLED refresh rate, a high-performance Snapdragon 8 Gen 1 processor and much more.
It is equipped with a battery that lasts all day thanks to its 4500 mAh. When it comes to wireless charging, it has 50W turbo power and 10W reverse wireless. Its fast cable charging is 67W.