Finding the best price and, above all, avoiding cheating, is one of our main concerns as a consumer. Finding the best price or the cheapest possible has little to explain, but when we talk about avoiding cheating, we do it with the Day without VAT and other days of sales on the head. If you want to track the price of an Amazon item, know when it has cost more and when it has cost less and even receive alerts when it reaches a specific price, you have to know and use camelcamelcamel . In the following article we explain what it is, how it works, its extension for the browser and if there is an alternative to this comparator to find offers on Amazon.
On dates when great discounts are made, such as the mentioned Day Without VAT, Black Friday, Cyber Monday or Prime Day (also Christmas) it is important to know how much an item really costs to know if the offer is worth it. It is not the first time that we find false bargains about prices that have been rising in the days before the sales and users must have tools to avoid these deceptions.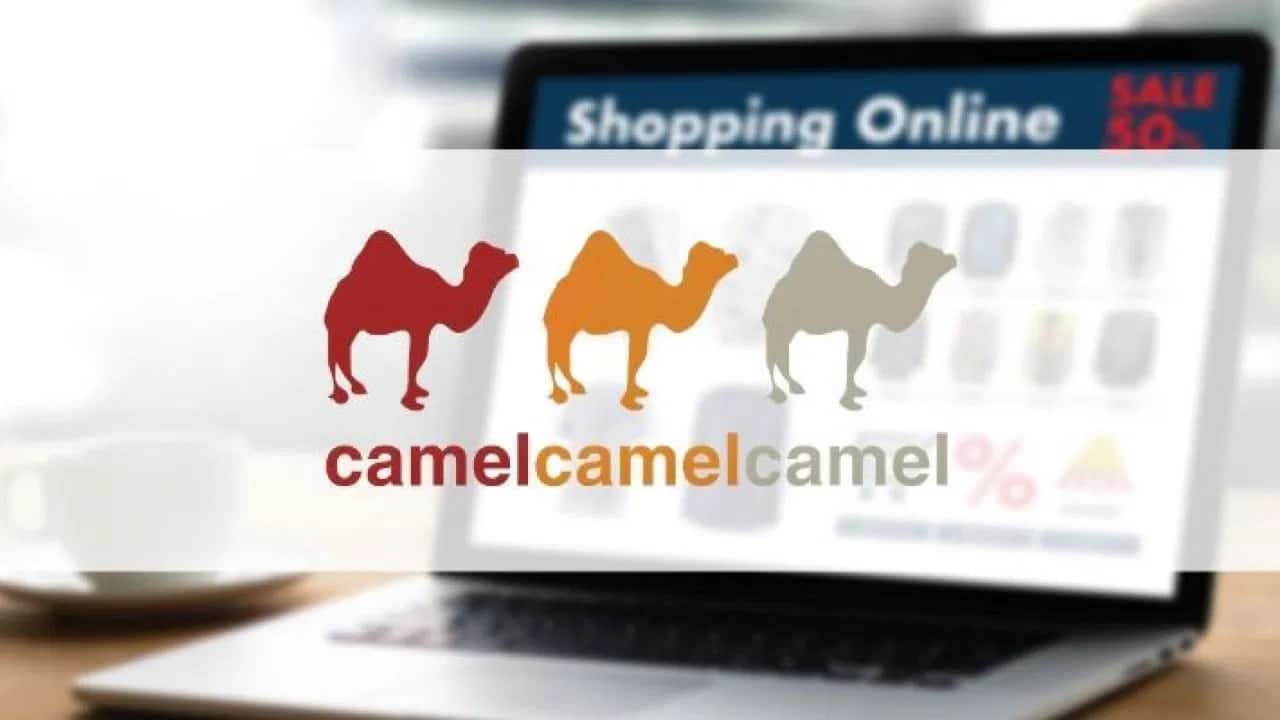 In addition, it is not easy to follow all the offers that may appear on platforms as large as Amazon . For that reason, it is good to have tools that allow us to set objective prices and decide what we want to pay for a particular item. When that price is reached, we will receive a notification and we will only have to buy at Amazon with good savings.
What is it?
The camelcamelcamel platform is defined as following Amazon's free price that tracks millions of products and notifies us when prices drop, so that buying is easier for us. Daniel Green founded Camelcamelcamel in 2008 with Camel X and has been working on it since then. In fact, respond to support emails and forum posts. Beside him, Ben Engebreth, a programmer who has written code on almost every page of the web.
On their website they offer us the main tool in the upper area, but also the possibility of creating price drop notices, price history graphs and browser extensions for Mozilla Firefox and Google Chrome . It works in Spain, but also in Germany, Australia, Canada, China, the United States, France, Italy, Japan and the United Kingdom.
In the lower part of the web we have the "Best Amazon price drops" with the best daily offers, the best deals according to the discount, the best of the week and the best of the week according to discount. We can sort by category to see the offers of a specific one.
How does it work?
The service works well directly by copying and pasting a link on your website, searching for a product on your website or using browser extensions. As it is best to see the operation with a practical example, we will choose an Amazon article and we will study its price in camelcamelcamel.
We choose the third generation Echo Dot, your most affordable option to access a smart speaker. This device usually appears among the most offered on the platform, but it is difficult to follow these discounts. We will copy the URL of the Amazon address bar when visiting this product:
https://www.amazon.es/echo-dot-3-generacion-altavoz-inteligente-con-alexa-tela-de-color-antracita/dp/B07PHPXHQS
With that copied address, we will open the camelcamelcamel website and paste the URL in the upper box that says "Enter Amazon URL or keywords to find products" . Click on the magnifying glass or enter to start the process.
This will open what we see above, with several options available. The first is the possibility of creating a price drop alert. In "Create Amazon Price Watches" we will have to enter our email, define the rule and mark the price. Finally, we will press "Track" and await the arrival of that email.
We can also see the price history in the "Amazon Price History" section . There we are shown the current price, the highest price next to the date and the lowest price next to the date. This allows us to know the maximum discount that we can find and in the graph we can see the frequency with which it is usually lowered.
If we don't want to copy the Amazon URL, we can also use the camelcamelcamel search engine to find a product. Finally, in the section "Best Amazon price drops" we will find the products discounted at the moment, being able to buy directly from the links that it offers us.
Very simple operation for a very powerful tool that offers its services for many years. Its financing comes from Amazon affiliate links and donations made by users.
Only for Amazon, does it exist for AliExpress or PC Components?
Camelcamelcamel works exclusively for Amazon and the only novelties of recent years have focused on making it compatible with this trade in various parts of the world. In fact, in 2018 support for Amazon from the United Kingdom and Australia was added. The platform does very well what it does on Amazon and does not plan to start tracking prices from other platforms.
We know that many want something similar for AliExpress or PC Components. In the case of the Chinese trade giant, we can opt for platforms such as AliPrice , while we have nothing specialized for the second, although Manasav can serve as a starting point to follow prices for free.
Web or browser extension: The Camelizer
The operation of Camelcamelcamel is very simple, but it can be much more comfortable if we bet on its extensions for the browser. In this case, we have them available for Mozilla Firefox and Google Chrome. The extensions have been baptized as The Camelizer and are available in official stores.
Once installed, just visit the product page you want on Amazon, click on the Camelizer button in the extensions bar and have access to all the information about its price. What we will not be able to create price alerts.
Alternative to camelcamelcamel
As usual, camelcamelcamel is not the only alternative in the market to follow Amazon prices or find the best deals. Its success has served to give birth to other alternatives, either Amazon-centric or generic that bring together several platforms into one. If you want to try other things or simply complement the experience of this tools, these are the best to use as an alternative to camelcamelcamel:
It is possibly the main alternative and offers price history charts for more than 1 billion Amazon products, price drop and availability alerts, international prices on Amazon and deals of the day. Undoubtedly, the international prices of Amazon is really interesting since it helps us to see if in another store in Europe or in the world we can find the cheapest product.
---
Pricealarm
Amazon and eBay price comparison with price history charts, price drop alerts and Amazon support [.com | .de | .co.uk | .co.jp | .fr | .ca | .it | .es | .mx] and eBay. No registration is required to use it. It only works by downloading extensions for browsers.
---
Manasav is an online tool compatible with a lot of online stores such as Amazon, El Corte Inglés, FNAC, fashion stores, Game, PC Components, Gearbest or Ikea . Simply enter the product in the search engine and get all the details about its price along with offers.
---
Up to 10,000 online stores in which to compare the price of a product. It serves to find the best price among more than 30 million offers. Your search engine allows us to find a product and from there look for the best offers, along with a price history.
---
Android application that allows you to track the price of products from online shopping websites. This applies to portals such as Amazon, eBay, ASOS, Flipkart, Myntra and many more. It has 4 stars and more than 10,000 downloads.
Monitorizo, the Spanish camelcamelcamel, a search engine for Amazon Spain offers, which in addition to finding the best offer for each product, allows us to see the historical and the evolution of the price for each product over time, which also makes it a comparator
As we see, camelcamelcamel is a great tool, but we have more alternatives. Whatever we decide to use, the important thing is to know that we can control the prices we pay and take advantage of discounts and discounts.