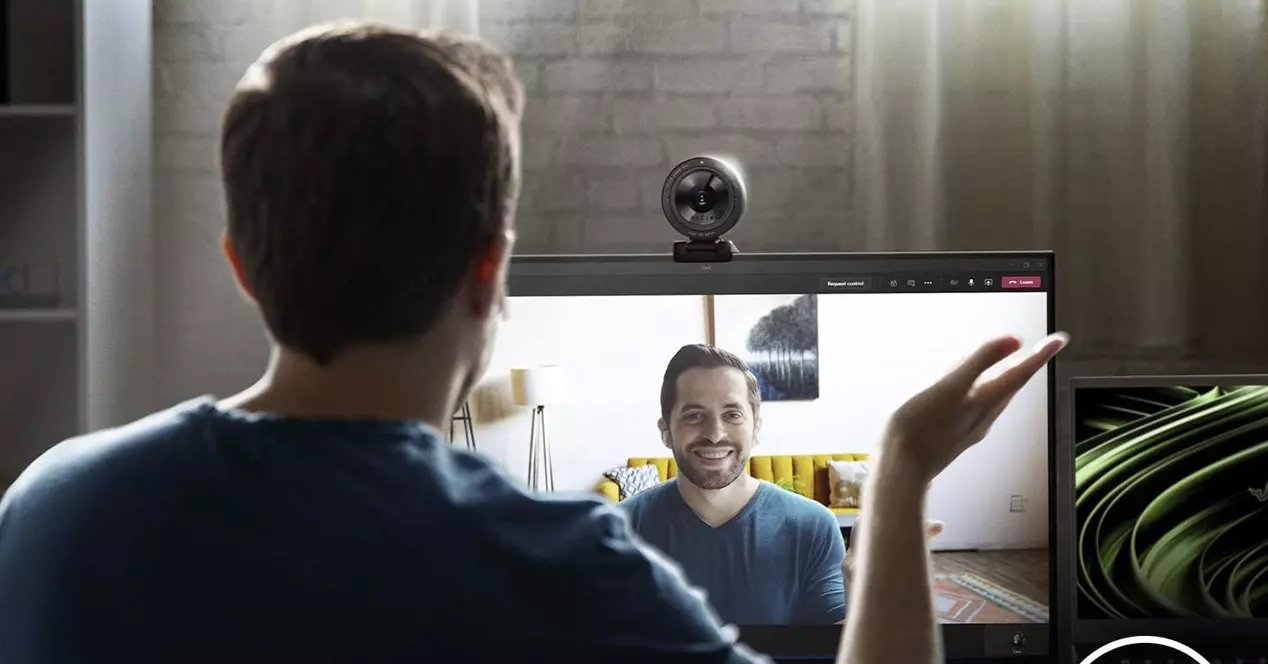 The live video industry is stronger than ever in a couple of years. Events where hundreds or even thousands of people can gather to watch you play games, challenge, or just chat. If you want to stand out from the rest of the creators, one of your best options is to make your viewers see you in the highest possible quality. So, if you don't want to complicate your life too much, today we bring you a compilation of the best webcams to stream or , of course, record the odd video for social networks or YouTube.
Important details before buying a webcam
Before showing you the most interesting models of this type of device, you need to know a series of relevant aspects about them.
And it is that not all webcams are going to adapt to your needs or the type of content you want to do. For example, you would not be making the best decision if you choose a model that records in super high resolution if what you are looking for is that feeling of "fluidity" in the image that some streamers have. Or, for example, you will need a model that has autofocus if you are going to be moving around the scene a lot.
In short, the most important aspects that you should take into account before buying a webcam are the following:
Image quality : whether you want to use this device to do live broadcasts on Twitch or to record videos on YouTube, we recommend that the minimum quality is 1080p. Then, there are some models that manage to reach 4K resolution, which translates into higher image quality. In the case of live broadcasts, it is difficult for you to achieve this broadcast quality (you need a very good PC and a great bandwidth) but, although you broadcast in Full HD, the image quality will be higher if you have a 4K camera.
Fps rate : this parameter will give us the amount of images per second that are being shown through the webcam. This value is also known as fps or Frames Per Second. Viewing / streaming at 25 or 30 fps is the norm, but for some time now, many creators have opted for higher rates reaching 60 fps. This will make your content look much more "fluid" but will overload the live if you don't have a good team to broadcast.
Exposure and focus : two parameters that have a direct impact on image quality. Exposure is the amount of light that the camera will capture. When we talk about focus, we refer to the part of the image that will be sharpest from the content shown by the webcam. That these two parameters are adjusted correctly automatically will save you from more than one trouble.
Sound : it is true that whether you want to do live shows or if you want to record a video, the sound that the web camera microphones pick up is not the best. We recommend that you opt for a microphone (preferably dynamic) for your content, but if you cannot acquire it at first, the quality audio captured by the webcam mics will help you a lot. Also, try to place it as close to your mouth as possible, so your voice will be heard more clearly than if it is far from you.
Best webcam for streaming and YouTube
Having said all the above, and now that you know a little more in depth all the key aspects to choose the best option, it is time to choose your new webcam.
We wanted to make your search task a bit easier among so many options that exist in the market. We have compiled some of the best webcams that you can buy on Amazon today.
Microsoft LifeCam Studio
The first model that we want to recommend is, in turn, the cheapest of all with a price of about 70 euros . It is the Microsoft LifeCam Studio webcam, which is capable of capturing images with 1080p quality, incorporates its own microphone and its lens is wide angle. It also has a simple screen anchoring system, or a tripod thread. This model has face tracking so you are always focused.
AVerMedia PW310P
Another similar model to the previous one is this AVerMedia PW310P . The maximum quality that it is capable of capturing is FullHD at 30 fps, it has a microphone and automatic focus. It also comes with the CamEngine software, to adjust the parameters of exposure, contrast, sharpness and many more related to image quality. As an addition, it has a small safety plate to block the lens when we do not want to be live. The price, therefore, is also similar to the previous one, reaching 79.89 euros .
Logitech C925e
The manufacturer Logitech is one of the most popular in the webcam sector and will repeat with some more model in this collection. Specifically, this is the Logitech C925e, a camera that takes images in 1080p at 30 fps, has a system of 2 omni-directional stereo microphones to improve audio and, of course, automatically corrects both exposure and focus. The price of this model is 83.24 euros .
Logitech StreamCam
As we told you, this is one of the manufacturers that has the most high-quality webcam models in its catalog. Another of the models most used by content creators is this Logitech StreamCam , which is capable of recording in FullHD at 60fps. It has automatic focus and exposure, is super easy to mount, tilt and angle adjustment, and has a dual stereo microphone system. As a curiosity, the connection of this to our computer will be done through a USB-C port. Its price is 119 euros .
Razer Kiyo Pro
One of the models that gives the highest quality before making the jump to a larger resolution is the Razer Kiyo Pro . It is a FullHD webcam that records at 60 fps but, as an addition, it is capable of capturing video in HDR thus enhancing the colors and dynamic range of the image (yes, this function lowers the frame rate to 30). This wide-angle lens adapts the exposure and focus automatically, it has a simple anchoring system and we will only have to connect it to start using it. This model has a cost of 188.90 euros .
Logitech Brio Stream Webcam
Now yes, with this Logitech Brio Stream Webcam we will make the leap in quality to 4K at 30 fps. Of course, this translates into a price increase reaching 176 euros . Of course, it is also capable of capturing images in FullHD at 60 fps. Logitech RightLight 3 with HDR will leave us with a quality in our content with a greater dynamic range and will enhance the colors. We can also customize the viewing angle we want between 65 ° -78 ° -90 °.
AverMedia Live Streamer CAM 513
Finally, within this selection, we have again the manufacturer AverMedia with one of its best models of Web cameras. This is the Live Streamer CAM 513 , capable of capturing images up to 4K at 30 fps or 1080p at 60 fps. It has a large 94º field of view, automatic exposure and focus adjustments, as well as a series of proprietary filters and effects from the manufacturer. The price of this model rises to 235 euros .
However, if after having seen all these webcams none have convinced you, you can always choose to use your own camera as a webcam . To do this, you will most likely need to add an additional video capture to connect it to your computer. Some models that may be interesting to you are the ATEM production tables from Blackmagic or, if you don't want to spend so much money, a much cheaper option like the one we show you in this video on our YouTube channel.