Simulation games are currently booming. There are many themes that can be found in this category of games, thus adapting to any audience. In this case, we are going to recommend the best options that we find in the App Store for your iPhone and iPad.
Features to look for in these games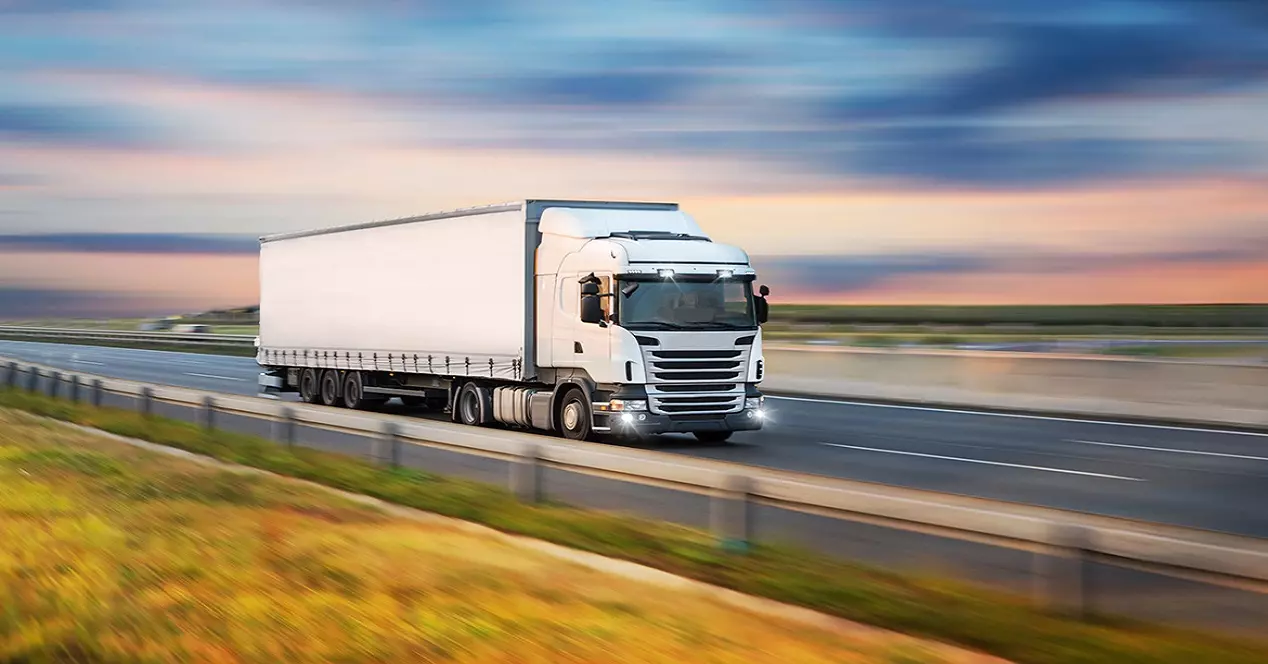 In the App Store there are many games that can be played in the Apple Store that try to make you a real trucker through a great experience. But obviously, not all of these games are recommended or designed for a specific person. In this situation, the characteristics to look for are the following:
Realism : a basic feature in this style of games, since the developer must prioritize that whenever the player gets directly into the game. In this case, the realism in the physics of the truck must prevail when making different turns, and also to move the load, and even the progression system so that it resembles the profession. In addition, it is also appreciated that a suitable and realistic driving system is integrated, since this is a basic function in any truck of course.
Graphics: a section that goes hand in hand with the previous one, being essential to be able to make the player feel integrated into the experience. Likewise, it is important that a video game has adequate graphics so that it is visually attractive. Obviously, it is something subjective in the end and that you can assess through the graphic resources of the Store previews.
Price : In general, the games do not have an economic price, due to the development time and the commitment that is acquired. But there are always exceptions. In this sense, we find the possibility of having free options, but in exchange for displaying advertising or having to assume small transactions for game content.
The options with better graphics
The graphics in driving games are really relevant. Visualizing attractive landscapes or having a truck cabin that is as detailed as possible is undoubtedly vital. That is why below we show you the best options that can be found that meet this criteria.
Truck Simulator
Without a doubt, this is a classic within the App Store, and it is demonstrated by the very positive evaluations it has from the community. It is a project that is part of Bus Simulator, and in which you must begin to establish your company in the leading countries of the world. In this case, you will have to carry out the procedures for all the orders that you are going to transport, and also which one can cost you the most to avoid bankruptcy.
Likewise, you can also play together with the multiplayer mode. In this case, you can transport joint goods or enter career mode. It has a wide variety of trucks available from a very wide range of brands that you will undoubtedly know from seeing on the road. The driving system is quite realistic and integrates well-designed physics.
Euro Truck Driver
This game features European trucks to which a wide range of customizations can be added. It offers an exciting driving experience that will make you feel like driving real trucks. This is achieved with high-quality graphics, but also because of its level of detail, being able to access the truck's cabin. This way you will have a much more realistic experience.
In this way you will start your truck and begin to travel throughout Europe. In this case, prominent cities such as Berlin, Prague, Madrid, Rome, Paris and many more are included. In the simulator's career mode, you will be able to put your driving skills to the test by timing the time it takes to reach your destination. Likewise, you can also face your friends through the multiplayer mode.
Truck Simulator 2018: Europe
With this option you will be able to become a true truck driver, driving all over Europe and becoming the King of the road. The missions are completely realistic, since you will have to follow routes that are actually made daily in order to transport goods. Initially, you will manage your own business , choosing the different campaigns to follow, and avoiding running out of money at all times.
The interiors of the trucks are realistic, and the traffic system is quite realistic, since throughout the journey you will find diverse traffic that you will have to face. If you don't want to be alone, you can always turn on the radio and choose from the 250 stations that are available. And the control is extremely simple, since you will simply have to press the brake and acceleration button.
Truckers of Europe 2
The developers of this option promise that you will feel as if you were driving a real truck. You can travel through many cities in Europe such as Berlin, Venice, Madrid, Milan, Prague among many others. As you progress, you can earn money with the orders that are made with which to buy new trucks or trailers.
There are many functions that can be found in this option. The realistic physics and sounds in the trucks stand out. In this way, when you are in the interior view, you will not miss anything at all. The traffic system through artificial intelligence has been improved and you can even choose to drive through rural roads or highways.
Mercedes Benz Truck Simulator
As its name suggests, this game focuses on the use of Mercedes trucks in Rio de Janeiro. There are five truck models available, following dealer specifications. Each of these has different configurations, being appropriate for various types of cargo transportation. That is why the appropriate model should always be used depending on the merchandise.
After completing the specified services, you will always receive a payment from Mercedes. In this way the balance will end up increasing with the ultimate goal of getting a new truck. Likewise, as progress is made, new services are being obtained that have a much more expensive cost, but that will send you more benefits.
Simple but fun games
In the event that you want an option that is destined to spend a few minutes of fun, without further ado, there are other games that at first glance are simple. But although graphically they are not spectacular, you can have a very successful driving or delivery system.
minitruck
This game has a 2D aesthetic and simulates freight transport in a very simple way. There are various vehicles with different specifications and cargo capacity in the game. Various cars are also found, such as a dump truck, a flat bed, a tank, and a fifth wheel coupling. In addition, it can be attached to an additional trailer.
The vehicles have a complex technical model with realistic behavior, which is mainly what makes this game magical. There is the possibility of having different transmission modes in the trucks, with an all-wheel drive control, locking the axle differential or enabling low range gears. Without a doubt, this is a terminology that you will know if you are interested in the world of trucks.
Truck'em All
This is a truck game that aims to transport goods from one location to another. Although, it does not have very good graphics and it is not 100% realistic either. Throughout the tour you will face different challenges to earn money and improve the truck. There are many truck models available in this option that has been developed in Asia.
Keep in mind that the game is limited to driving in the third person, but you do not manage a company or integrate any features that give it realism. That is why it can be said that we are facing an option that is not a simulator as such of what a truck driver experiences in the day. In this way you can end up considering a simple recreational , for the different dead times.
the ones we recommend
It has been possible to verify throughout the article that there are many games that we find in the App Store of this theme. But we kept two of them. The first is Truck Simulator, which is a really interesting option because it has realistic graphics, a business model that works, and above all the possibility of driving with real physics as if you were in a real truck.
The second one that has ended up falling in love with us is Mini Trucker, which, although it doesn't have realistic graphics, offers a very positive arcade gaming experience. It can end up becoming a very attractive hobby on a day-to-day basis, being able to play anywhere and quickly to transport goods through a 2D scenario.