The range of possibilities when buying a Smart TV is the most varied. In this way, you can find models with different technologies and operating systems. Although we recommend you go for a model that includes a Chromecast inside.
We are talking about the popular Google multimedia player that will allow you to get much more out of your smart TV than you imagine. In addition, there are a good number of models that have this element inside, so it will not be difficult for you to find the solution that best suits your needs.
Although, if you do not want to get involved, do not miss our complete compilation where you will find the best Smart TVs with Chromecast integrated so that you can make the most of the possibilities offered by this Google multimedia player.
Android TV, cornerstone to enjoy a TV with Chromecast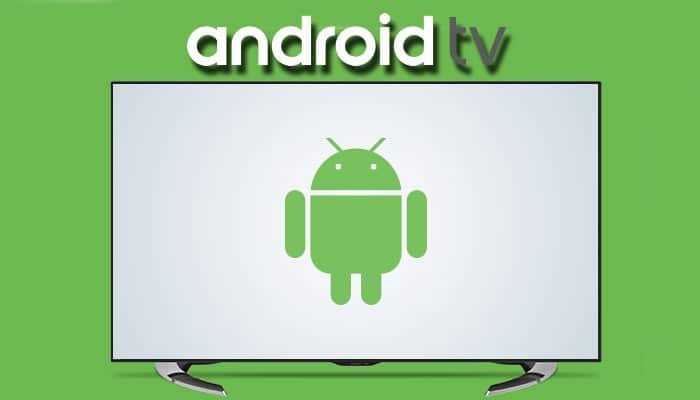 The first thing you have to keep in mind is that it is essential that the television works with Android TV. Mainly because this operating system is the only one that integrates a Chromecast Built-in . In addition, not all models with this operating system have this feature, so it is better to look at the product specifications to certify what this functionality integrates.
In this way, brands such as Samsung or LG are ruled out, since they use their own operating system (Tizen in the case of Samsung and webOS in the case of LG). While it is true that both manufacturers have technologies to be able to duplicate the screen of your phone, it is better to bet on a model with Chromecast.
Chromecast benefits
There are a good number of transmission technologies that allow you to duplicate your phone's screen to the TV with the push of a button and that both the Smart TV and your smartphone are connected to the same WiFi network. But none work as well as Google's Chromecast for various reasons.
For starters, this media player is owned by Google. And the Mountain View-based giant will allow you to send any YouTube video you are watching on your mobile to the TV in a few seconds. Although the most interesting part comes with the licenses that the big G has achieved with giants such as Netflix or Disney +.
Thanks to this, you will be able to send the screen of your phone without major problems , regardless of the content you are playing, since there will be no restrictions, as is the case with other dongles. For example, you can send a movie that you have started to watch on Netflix to continue playing on your Smart TV.
And this is especially useful in many situations . For example, the Mi Tele application for smart TVs leaves a little to be desired because it suffers from constant failures. Not to mention the fact that the contents are updated later than in the mobile version. Do you want to see the latest chapter of your favorite series, but it is not yet available in the smart TV application? All you have to do is play the program on your mobile and send the content to your Smart TV, just by pressing a button!
Models to consider
As you may have seen, the advantages offered by Smart TVs With Chromecast are remarkable, so we recommend you go for a model with Android TV that has this functionality. For this reason, do not miss our compilation with ten quality models that will more than meet your expectations and that also integrate this multimedia player to duplicate the screen of your phone in the most comfortable way.
Philips 65Oled934 / 12
We begin this compilation with one of the jewels in the crown of the Dutch manufacturer. We refer to the impressive Philips 65Oled934 / 12, a Smart TV that offers minimalist frames so that its 65-inch OLED panel is the main protagonist of your living room.
To this we must add a powerful soundbar signed by the acclaimed manufacturer Bower & Wilkins to enjoy an acoustic landscape beyond any doubt.
Sony TV OLED KD48A9
In second place we have one of the great pearls of Sony within its television division. A model with a 48-inch OLED panel, so it is perfect for small spaces, and whose image quality will not disappoint you at all.
Philips 65OLED855 / 12
We already anticipate that you will see several Philips models within this compilation. And it is simply because it has one of the most powerful catalogs when choosing a Smart TV with Android TV and that has a Chromecast. The Philips 65OLED855 / 12 will more than meet your expectations, as well as having support for Alexa.
Sony KD-77AG9 Master Series
Another great option to consider is the Sony KD-77AG9 Master Series. A Smart TV that exudes quality for each of its pores by betting on a very well balanced OLED panel and supported by the Japanese firm's Triluminos technology to offer a visual landscape beyond any doubt.
Philips 55OLED804 / 12
The last model with an OLED panel that we want to recommend you is the Philips 55OLED804 / 12. A smart TV that boasts minimal frames so that the 55-inch screen looks like never before, in addition to a P5 Perfect Picture Engine processor to achieve the best results.
TCL 65DC762
In a compilation of this type, the acclaimed TCL 65DC762 could not be missed. A 4K Smart TV that works with Android TV and that surprises by offering surprising sound thanks to its speaker signed by JBL.
Philips Ambilight 65PUS7354
The last Philips television that we want to recommend is this model with a 65-inch screen and 4K resolution. A Smart TV with Ambilight technology so you can enjoy the best feeling of immersion. Without a doubt, once you try this technology, you will not want a model without this function.
TCL 75EP680
Continuing with this compilation where you will find the best televisions with Chromecast integrated, we did not want to miss the opportunity to recommend the TCL 75EP680. A Smart TV with Android TV, 75-inch screen and knockdown price.
Sony KD-65XG8577
Another model that won't disappoint you at all is this Sony TV with Android TV. A model that stands out for offering Object-based HDR remaster technology to achieve image quality beyond any doubt.
Xiaomi Mi TV 4S
We close this compilation with the Xiaomi Mi TV 4S, a model that boasts a value for money that is very difficult to beat. And its 65-inch screen will allow you to enjoy great image quality for less than you imagine.