The term Smart TV could not be more accurate. And it is that, the current televisions are more complete than ever. It's over with using TV to see what they put on the different channels, or connecting your DVD player to see a movie. Now they have all kinds of functionalities, even some models boast support for the most popular voice assistants.
In this way, although any Smart TV is compatible with the main on-demand content services, so that you can launch Netflix, HBO, Disney +, Amazon Prime Video and other platforms, we have some models that have additional functionalities that mark the difference. And being able to use Google Assistant or Alexa to control the TV without touching anything is a value to consider.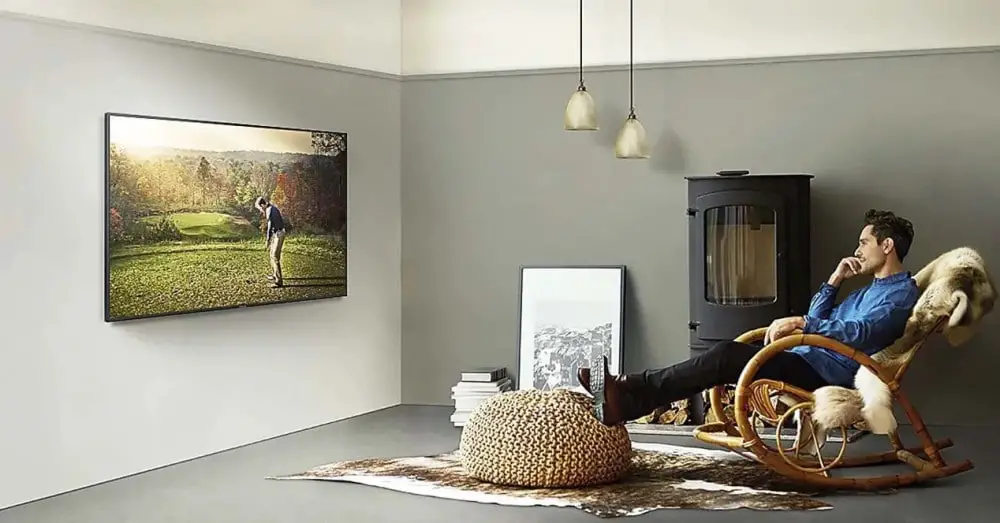 What can I use voice control for?
To say that, in this aspect, having a television compatible with Google Assistant or Alexa , although there are models that allow both voice assistants to be run, is a value to consider. More than anything because you will be able to control a good number of sections through your Smart TV. For starters, you can ask him to put you on the last chapter of your favorite Netflix series.
Also, if you have more devices connected, you will also be able to control them through the TV . Are you going to see a horror movie and want to create an ideal environment for this genre? Ask your Smart TV to turn off the smart bulbs so that you stay in complete darkness. Or maybe you have remembered while watching a series that there are no eggs left at home.
Don't worry, you just have to ask the TV to create a compilation and solved issue. Isn't that enough for you? Well, you should know that through any of the two most used voice assistants, you will be able to have information on the traffic that will be on the way to work, the weather in your city, the latest news …
Google Assistant or Alexa?
In this case we are facing an eternal war. Luckily, most of the models you will find in this compilation are compatible with both voice assistants. If this is not the case, we recommend that when choosing a television with voice control, you take into account what smart devices you have.
Have you opted for Amazon's Echo range of speakers? Well, the best thing is to buy a Smart TV with Alexa . Have you preferred the Nest family of the Internet giant? Google Assistant will be your best ally. If you are not clear, calm down, since both solutions will leave you a great taste in your mouth, so do not worry too much about this aspect.
Now that we have seen the advantages of buying a smart television compatible with the main assistants in the market to be able to control it by voice, let's see what models we can find at a good price. For this reason, all the Smart TVs that you will find in this compilation have a price that does not exceed 600 euros.
Samsung UE43RU7105 Smart TV
The Korean manufacturer has been dominating sales of smart TVs with an iron fist for fourteen years. All thanks to a complete range of products and you will not be disappointed at all. In this case, we are facing a Smart TV with a 43-inch diagonal , and which stands out for offering support for Alexa, in addition to HDR10 +. You just have to press a button on the remote control to maximize the possibilities of the Amazon voice assistant.
Hisense H50B7500
Secondly, we are going to recommend this model H50B7500 from the Asian firm. Hisense is a top manufacturer in this sector, so none of its solutions will disappoint you. In this case, we are facing a 50-inch television that boasts support for Dolby Vision , compatibility with Alexa and a knock-down price.
LG Smart TV 49UM7100ALEXA
In such a compilation there can be a few LG TVs . And in this case we are dealing with a unit with a 49-inch diagonal and full support to make the most of the possibilities of Alexa. The best of all? That despite having a really restrained price, this 4K Smart TV is compatible with HDR10 and HLG.
Xiaomi Mi TV 4S 55-inch
In a compilation of cheap Smart TVs, the Xiaomi solution could not be missing. Yes, after a long wait, the Asian manufacturer has finally landed in our country. And this particular model features a 55-inch diagonal, HDR10 + support (via upgrade), and compatibility with Google Assistant and Alexa.
TCL 55EP640
Nor could TCL be missing in such a compilation. The television maker is one of the heavyweights in China, and it is slowly bringing more solutions to Europe. Like this TCL 55EP640 , which stands out for having Android TV, so you can control it by voice using Google Assistant or Alexa. In addition, when using the Google operating system, it integrates a Chromecast to be able to duplicate the screen of your mobile phone. What more can you ask!
TCL U55C7006 Smart TV
You still prefer a more vitaminized model. If that's the case, you will fall in love with the TCL U55C7006. Your weapons? A few minimalist front frames so that its 55-inch screen and 4K resolution is the main protagonist of the living room, in addition to a sound bar signed by JBL at the bottom to offer an acoustic landscape that will not disappoint you at all.
Sharp 40BL3EA
Be careful with Sharp, because it has one of the models with the best value for money. A 40-inch diagonal, ideal for use in the kitchen or children's room, in addition to Android TV to make the most of the possibilities of its integrated Chromecast . And yes, it is compatible with Google Assistant and Alexa.
LG 43UN7390ALEXA
Another model from the Korean firm that we want to recommend is the LG 43UN7390ALEXA. A smart television with a 43-inch diagonal so you can enjoy all kinds of 4K content. In addition, it has HDR10 +, HLG support, as well as LG ThinQ AI Artificial Intelligence so you can use Google Assistant or Alexa.
Hisense H55BE7400
And what to say about this other Hisense Smart TV. A model with Dolby vision and that boasts Wide Color Gamut technology, so that its 55-inch screen offers sharper and more vivid colors. It is not compatible with Google Assistant, but you can activate Alexa without any problem.
TCL 50DP602
To end with this compilation of the best Smart TVs that you can buy for less than 600 euros and with support for Google Assistant and Alexa , this is the TCL 50DP602. A device that boasts an Android TV operating system, as well as Micro Dimming Pro technology to increase the brightness of the screen, achieving better image quality.