Apple is a company that has always been very concerned about people's health, and a clear example of this is the functions that the Apple Watch has. In addition, all the efforts of the Cupertino company are enhanced thanks to the large number of accessories on the market, such as in this case the scales compatible with the iPhone, with which you can record values such as weight or percentage of body fat. In this post we talk about some of the best alternatives you can find on Amazon.
Aspects to consider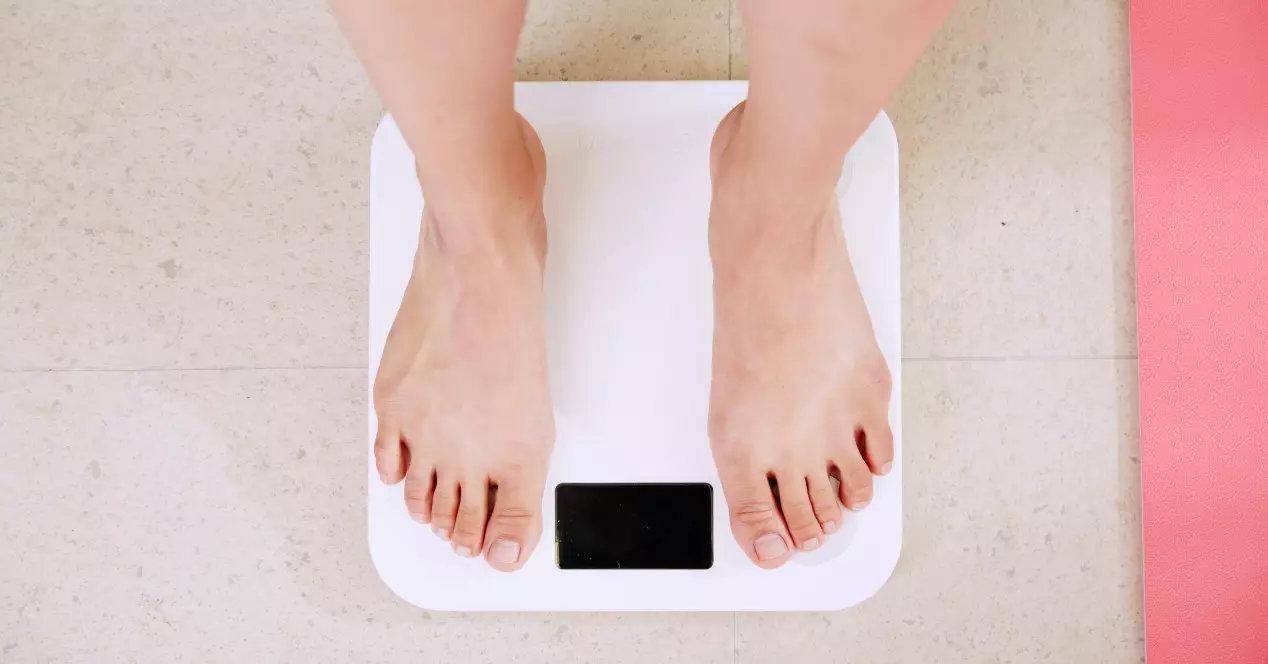 When putting yourself in front of your mobile phone's computer to make a purchase, you have to take into account what are the key characteristics of, in this case, the scale you want to purchase, since the best purchase will always be the one that is most suitable for you. adapt to the needs of the user. Therefore, below we leave you a series of points that you have to assess before opting for one of the scales that we are going to talk about in this post.
The price is a fundamental point, since depending on what you want or can spend, you can have a scale with more sophisticated or basic functions.
Is it compatible with the iPhone Health app? . Many users want to have everything registered through Apple's own application for everything related to Health, therefore, if you are one of them, an essential feature that the scale you buy must have is this.
What values does it measure? . This point is something very personal, there will be users who simply want to know their weight and others who need to be aware of other values such as the percentage of body fat.
Economic scales
Whenever a user goes to Amazon to buy any device, they find cheaper options and others that have a higher price. In this case, we begin by talking about the scales that have a more affordable price and that, accordingly, offer more basic functions than other higher-priced alternatives.
Digital Bathroom Scale
We begin this compilation of scales with an alternative that, at least aesthetically, already attracts enough attention given the design it has. Use the colors black and navy blue accompanied by a small screen that will give you the information in red, a combination of colors that undoubtedly combines perfectly with each other.
This scale is capable of offering up to 13 functions and is also fully compatible with Apple devices since it gives you the possibility of being able to synchronize the data with the Health app and also with its own application that you have available in the App Store. In addition, with the price it has, it provides data such as body fat since it is capable of measuring up to 13 essential parameters to later give you all the information you need.
1byone Bathroom Scale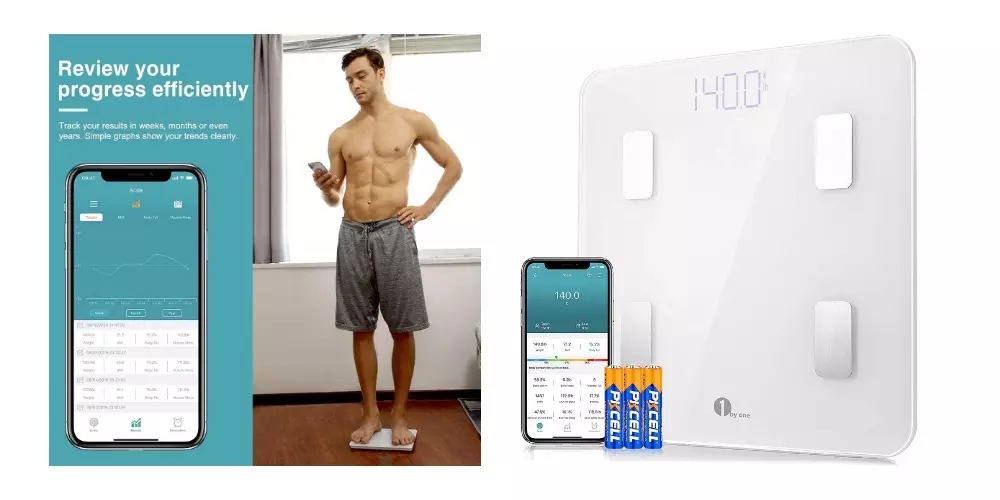 The alternative that the BY ONE brand provides in this case is really attractive thanks to its white design. It is undoubtedly ideal to place in the bathroom and give it that minimalist touch that it generates. In addition to its design, it also stands out because it is capable of offering up to 14 essential measurements , including body weight, fat percentage and muscle percentage, the amount of water you have in your body and other very important data. interesting
At the connectivity level, the brand has provided the opportunity to synchronize the scale with Apple's Health application , something that comes in handy for all users who want to have all the health-related data in one place. But it also has its own application that you can download from the App Store and through which you can synchronize the scale itself.
Sinocare Body Fat Scale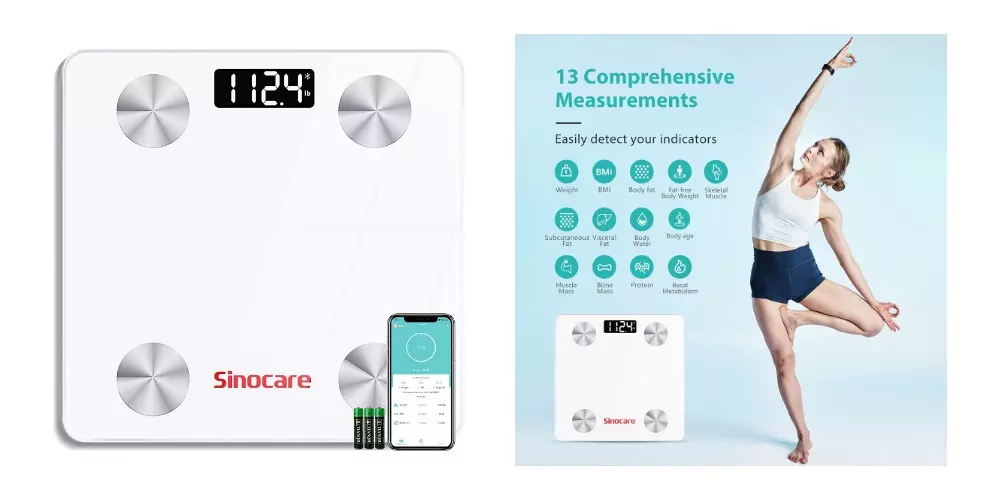 With a very traditional design, the Sinocare brand provides a very interesting alternative for all users who want to purchase a scale compatible with their Apple smartphone. In this case, this alternative is capable of offering up to 13 different health indicators such as fat, BMI, bone mass and other very interesting parameters and that surely every user who wants a scale also wants to know to know what their physical state is. at all times.
This scale is fully compatible with both Android devices and iOS devices, however, it does not have the possibility of synchronizing all the data with the native iPhone Health app, but you can use its own application to collect all the metrics you need . It even gives you the possibility to register several users to be able to keep track of each one of them separately.
Body Fat Digital Bathroom Scale
In this case, RENPHO is responsible for providing this scale that will serve many users to meet their needs. It is capable of analyzing 13 data related to the body composition of people, among these data you can find weight, BMI, subcutaneous fat, visceral fat, body water, skeletal muscle and other data that will help the user to know what their current state is. .
Its 6mm tempered glass platform makes it a high precision and quality scale. At the connectivity level, this alternative is capable of synchronizing with the iPhone Health app and dumping all the data there. In addition, it also has an application that you can download from the App Store and which is also available for a device as focused on people's health as the Apple Watch.
Cecotec Healty Pro Bathroom Scale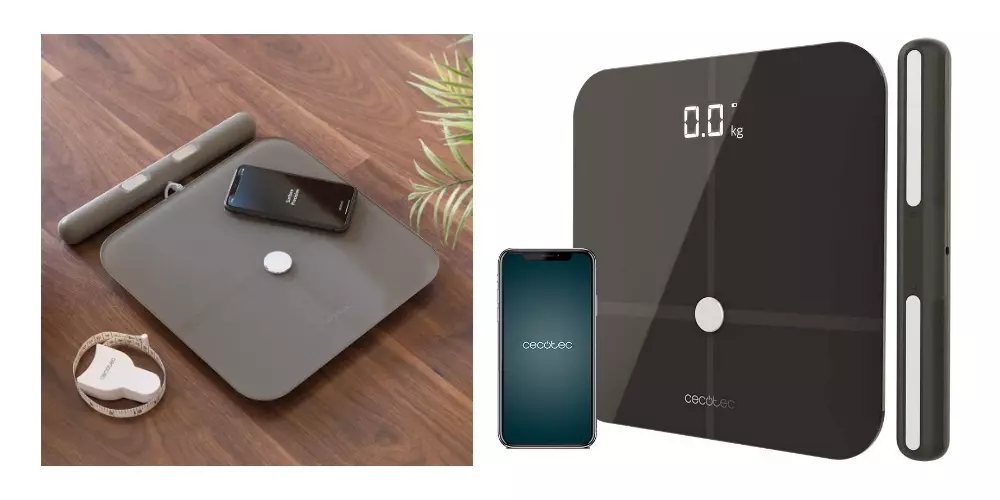 The Spanish company Cecotec makes products of the highest quality, and a good example of this is this black scale with a really elegant extra-flat design that has the necessary sensors for bioimpedance measurement. The bar with which it has high precision sensors , for an exact and segmented control that helps to have more reliable and complete data, obviously.
In addition, it has a high measurement range, from 6kg to 180kg . The connectivity of this Cecotec alternative is based on Bluetooth 4.0 technology, since it has its own application through which you can control all the values it measures. This application is available in the App Store.
Do you want something more sophisticated? Take a look at these alternatives
Once we have already told you about the cheapest scales, you have to raise the level and put yourself on the table alternatives that, although their price is considerably higher, so are the characteristics they offer and, above all, the precision with which The following scales are capable of obtaining all the data you want to know about your body.
Withings Body Smart Scale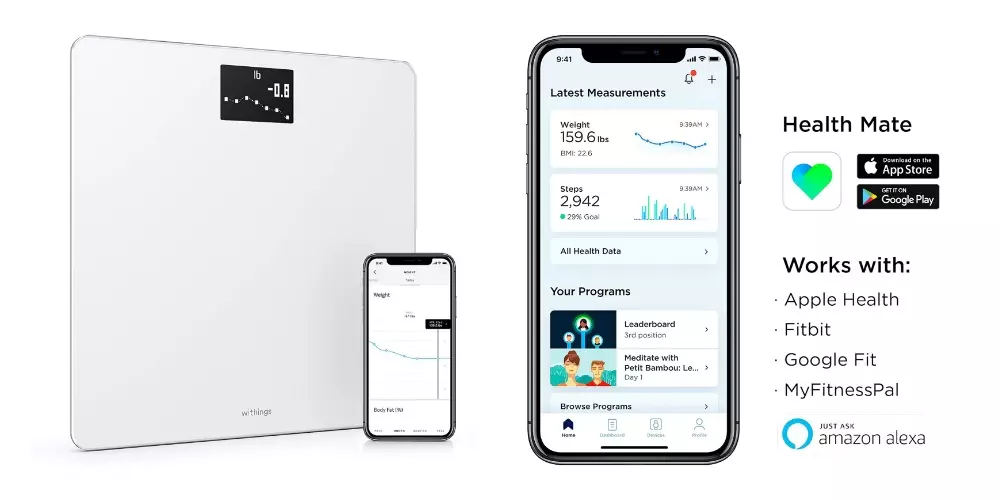 The Withings brand is in charge, in this case, of offering a really interesting scale that, initially, you can buy in two totally different colors that accompany a very clean and elegant design. It has a position control technology that will indicate the correct posture so that the weighings have maximum precision. In this measurement you will be able to consult data such as your weight, BMI, the percentage of fat and other interesting data that will let you know the state in which you are.
At the connectivity level, this scale has automatic data synchronization that it is capable of measuring with the Health Mate application . But not only that, but it is also fully compatible with the iPhone Health application , so you can consult all the data related to your health from the same application.
HEALTHKEEP Bathroom Scale
The level continues to rise, and it does so with this Healthkeep brand scale. On the one hand, you have the scale with four electrodes that initially can only measure the lower extremities, however, this scale also has a bar for the upper extremities that will make the data it offers much more precise thanks to the combination of 8 electrodes. high precision , capable of measuring up to 18 basic data .
It has an LED screen that makes it easy to read thanks to its high brightness. If we talk about connectivity, it should be noted that this scale is fully compatible with the iPhone Health app and, in addition, also with the Fitdays application, which you can easily download from Apple's own application store.
Body Fat Scale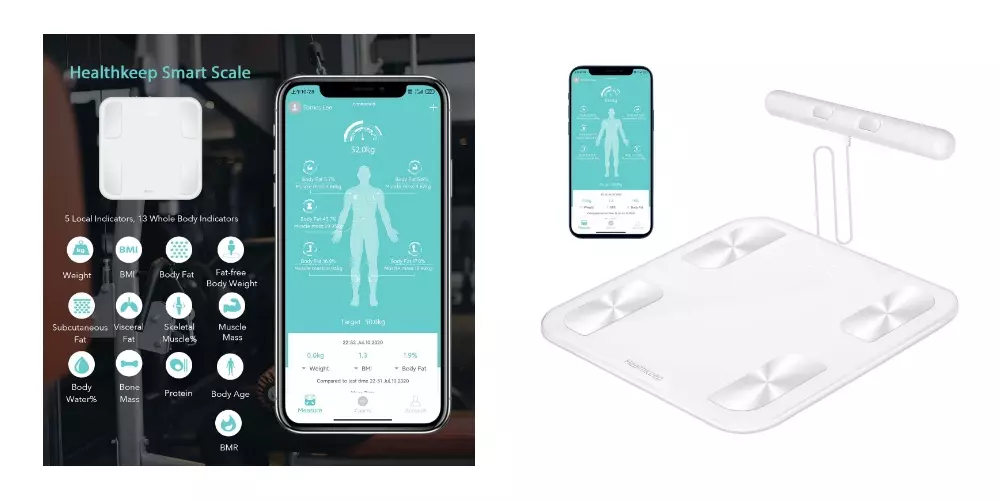 We are still talking about scales that have an upper bar to be able to measure body values through the lower extremities, if not also through the upper extremities. In this case, you will have access to up to 18 essential measurements such as weight, BMI, body fat, fat free body weight, water, muscle mass and many more. All thanks to the high precision sensors it has.
To be able to connect the scale to your iPhone you will hardly have to do anything, you just have to download the Fitdays app and you will have access to all the data that it is capable of collecting. In addition, in this sense, you also have to take into account that it is a scale fully compatible with the Health app of the iPhone itself.
Withings Body + Smart Scale
With this high-precision scale you will be able to keep a complete follow-up of your body composition obtaining data on your weight, percentage of water and body fat, as well as muscle and bone mass. In addition, it has the possibility of being able to establish different profiles and thus control and monitor several people at the same time.
It has a technology that will allow you to position yourself on the scale in the most optimal way possible and thus offer the most accurate results. To be able to enjoy and consult the data that this scale is capable of collecting, you can do so through the Health Mate application or also with the iPhone's Health application .
Withings Body Cardio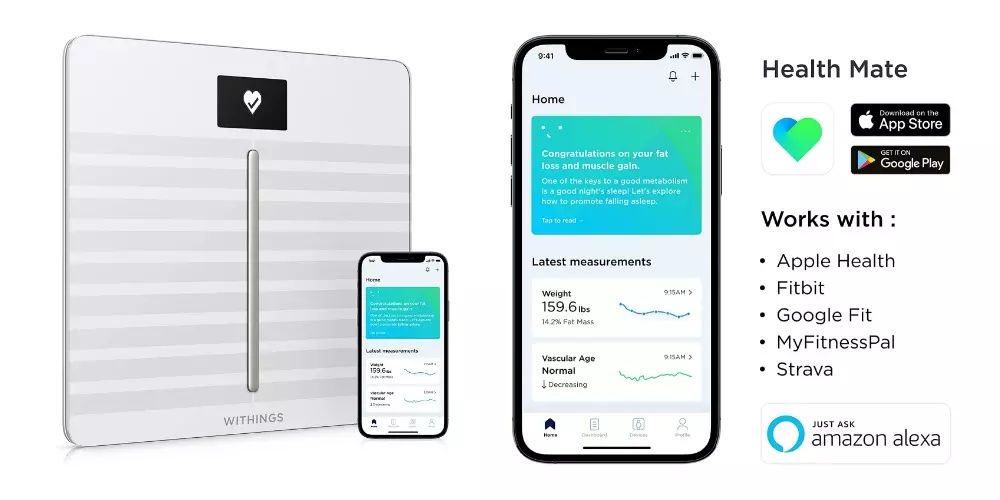 We finish the compilation of scales with the most premium option, and it is that with this Withings brand scale you can have access to an analysis of body composition, monitoring of heart health, vascular age, BMI, fat, muscle and bone mass, both percent of water, in short, it is one of the most complete scales you can find.
You can also consult all these data very easily from your iPhone, since the manufacturer provides two very comfortable options. First of all, you can use the Healt Mate app , or, if you prefer, dump all the information into the iPhone's Health application itself and check from there everything that this fantastic scale has been able to measure.
Which scale are we left with?
Whenever we make this type of compilation, from ITIGIC we want to tell you which is the alternative that has convinced us the most of all the ones we have mentioned in this post. Obviously, this is a totally subjective opinion of the writing team that may or may not coincide with yours and that is the result of specific needs.
In the first place, among all the more or less economic alternatives that we have discussed, the one that has convinced us the most has been the one offered by the RENPHO brand given the design and, above all, the data that it is capable of offering and the connectivity with the one that counts. On the other hand, among the higher priced alternatives, without a doubt the Withings Body Cardio scale is our favorite despite the fact that it has a very high price.