If you are tired of daily reporting on work or college, dictation may be one of the best options for you. With this simple function you save yourself from typing for hours since you will simply have to speak to the computer so that it begins to transcribe automatically.
What to look for in dictation apps
Dictation apps are important to choose wisely. In the end it is important to have something installed with a certain quality since if every 5 words you have to make a correction, it is not worth having an application of this type. That is why the most important thing to take into account is the artificial intelligence that the developer integrates to be able to detect your own words or detect the words in a text to read them aloud.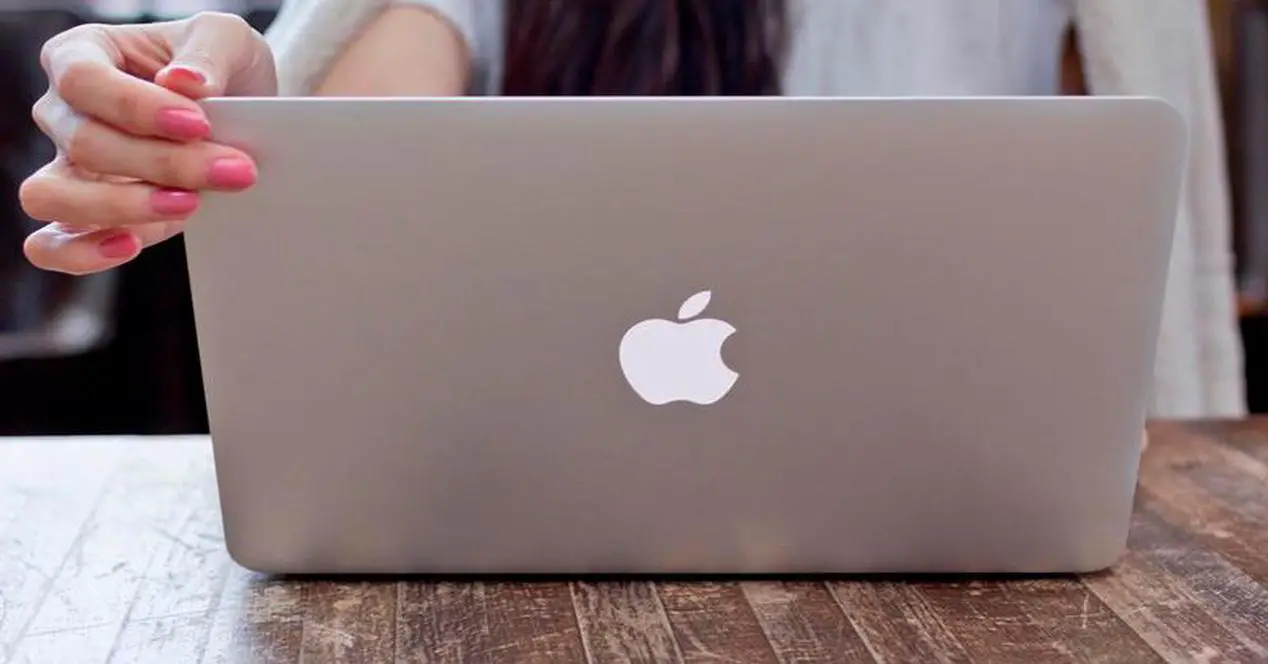 This also carries with it a privacy problem. Keep in mind that all the applications that are free have some secret behind them since whoever develops them must have some income. This is why we must always opt for those applications that have a payment system and are not totally free. This is really important especially if you work with compromised information since they will always have access to everything you are saying and can possibly store it.
The applications that will switch you from speech to text
In the market right now there are not too many quality applications that are capable of transcribing a text that you are saying yourself through your voice. This is because speech recognition is not really simple and requires advanced and accurate software. If this is not found, really optimized there is a serious problem in this regard since the experience is mediocre. That is why right now you cannot find many applications with this functionality on the Mac.
Siri can help you dictation
Apple itself makes a native dictation system available to its users on Mac. This means that it is not necessary to install any type of third-party application and the truth is that it works really well. Siri's artificial intelligence acts positively in this situation, so you don't have to type to write a report. Simply by pressing a button you can start talking while your computer makes a record of them.

This is a functionality that is designed for those people who have disabilities, but like many others, it is also given practical use in the day-to-day life of many people without disabilities. To activate it, simply scroll through the path Preferences> Keyboard> Dictation and activate the corresponding box. From this moment when you go to write, press the microphone of the function key or follow the path Edit> Start dictation. From here you can enjoy while watching how the computer writes everything you are saying for you.
Dictate – Speak to text
This application allows you to dictate, record, translate and transcribe text instead of writing by hand. It makes use of more advanced technology when it comes to voice recognition. This is a really important part since the application must be able to know what you are saying at all times so that you do not have to use the keyboard at any time. The clearest example they put is that of messaging applications where most are compatible with this dictation service.
It supports more than 40 different dictation languages, having the possibility of having 3 languages simultaneously in dictation. This is useful if you are dictating in several languages at the same time or have different projects open. In addition, if you have a recording that you want to be included in the text you are doing, you can also do it. You simply have to start playing it and the program will detect the recorded voice and it will start to appear on your screen.
Transcribe speeches

Voice assistant that allows you to transcribe as many vzo notes as entire videos into text. Artificial intelligence technologies are used to carry out this process almost instantaneously. In this way you will forget to write meeting reports, or transcribe conferences and even create subtitles for a video that you are going to publish. With this technology you will have the text ready to read, translate or share it with anyone you want.
This Mac application is capable of transcribing video or voice memos and supports 120 different languages and dialects. In order to improve the experience, you can export any type of file from Dropbox or other cloud applications where you have your audios or videos stored. For free, you will have 15 minutes to translate what you want but then you will have to pay for the premium version that allows you to have unlimited access to all the translation tools for as long as you want.
Voice Dictation
This application makes use of artificial intelligence to easily recognize your voice. In this way, as indicated by its own name, you will be able to dictate the message to see it instantly in the message or in the email you want to send. According to the developer's own studies, dictation is up to five times faster than typing in a traditional way. The only problem it has is that it has an outdated design and a lot of importance is given to certain technological aspects that are no longer relevant such as SMS or Facebook statuses.
Beyond this, the inclusion of different voice commands that are focused on correcting words can be highlighted, as well as the possibility of creating a list so that it is much more comfortable for you. That is why in the long run the program ends up learning from you, although you must also force it to do so with the creation of these lists. This will always ensure that you have the most faithful text to what you are saying by voice.
Listen to your texts on Mac
In the opposite case, you can find the possibility of listening to the text that you have on the computer. This is ideal especially if you are a student who wants to be studying some type of class document while you are doing another task in a secondary way. Here are the most important ones that can be found in the Mac App Store.
SpeakLine
Application that allows you to listen to your files in a comfortable way. The only drawback you may have is that the files in PDF format cannot be imported. It practically forces you to have the txt format, although you can also enter the text by making a simple copy and paste in the blank text box that appears when you run the application. That is why you can have an extremely clean interface, which is the most important thing in these cases.
Beyond this, the application allows you to generate audio files with the texts that you have entered. In this way you can quickly export it to any device to have it accessible at all times. It should be noted that within the program the reading speed can be edited and different voices can be installed through the system's own preferences.
Text To Speech Pro
Minimalist application that has an incredible design to fulfill the task you have: listen to the text. As soon as you open it, you will be able to see a window to enter the text in a flat format. It can be assimilated to a simple notepad that, on any device, has no option to include any type of format. You will simply have to write the text or copy and paste from another document by pressing the 'play' button to start listening to all the text itself.
Although it is a simple application, the truth is that it has some limitations that you may end up missing. For example, at first it does not work perfectly with Spanish and is very focused on English, although it can also work with Latin languages in general. In addition, at first this application is free, although to use the full version if a payment must be made.
Speech Central
This is one of the best applications that you can find in the Mac App Store to be able to convert your texts to audio format in a comfortable way. This has led to it being nominated as one of the applications on numerous occasions. As we have commented previously, they have an important application, especially in the field of accessibility. But you will also save a lot of time when reading the different reports by being able to listen to them at any time while you are doing something else.
It should be noted that it has one of the best supports with web pages to read news, being compatible with RSS feeds as well as Pocket. All the texts you have on your computer can be listened to, integrating PDF, Word, OpenOffice and all those related to electronic books. The only drawback is that it has a download price of 9.99 euros.
What is the most recommended?
There are many applications that we have discussed throughout this article, but without a doubt there are some that are better than others. In the case of applications to go from speech to text, it is best to use the Dictate application and even Apple's own native function through Siri . We believe that it is very clean and simple to use that allows you to go from voice to text at your fingertips without having to complicate your life at all by having to press a simple button and start speaking to transcribe it digitally.
In the second of the cases that we have raised, going from text to speech, the most recommended application is SpeakLine . The most important reason that we can have on the table is the fact of opting for the fact of storing the file itself generated with the text. That is, of all the words that you have put in the text box you will not have to reproduce them at the moment on the Mac but you will export them to an .mp3. Then you can transfer it to your mobile to start playing it wherever and whenever you want.