Despite living in the midst of the entertainment era, and having an infinity of alternatives to hang out, more and more users are drawing their attention to retro games. We understand by retro game all that launched more than 20 years ago, especially for the consoles of that time, which today is difficult to get and, above all, to play again. If in the 80s and 90s you were on the side of Nintendo, surely one of the consoles that marked your childhood was the NES. And, although they are no longer marketed today, it is possible to play their titles again thanks to an emulator.
Emulating the Nintendo Entertainment System, and downloading the games, is not complicated at all. Consoles from almost 40 years ago are no longer a problem for today's PCs. We can use our computer to emulate them, a mobile phone, and even a micro-computer such as the Raspberry Pi.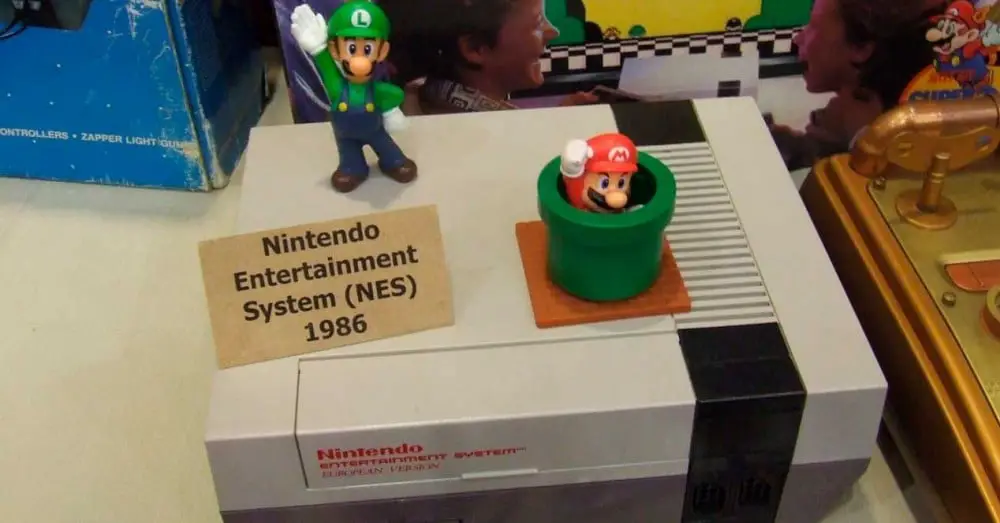 NES roms can be easily downloaded from the Internet Archive , since being considered "abandonware", while others do not do business Nintendo turns a blind eye, more or less.
RetroArch, the retro-emulator par excellence
Of course, the first NES emulator we're going to talk about is RetroArch. This program acts as a frontend for LibRetro so that we can use one of the multiple cores that this program offers us to run retro games from any console. Among them, from the NES.
RetroArch is a highly configurable emulator that allows us to edit practically any aspect of the emulation (overlays, shaders, frames, controls, etc). The compatibility is perfect, since you can run any game without problems thanks to its multiple cores. However, for users who like to "open and play" it is a program that can be too complicated, and the simple becomes complicated with this program.
An excellent option if you have experience and do not mind spending time to fine-tune it.
We can download RetroArch from this link .
FCEUX, the all-in-one NES emulator
FCEUX is an emulator for the NES and Famicom Disk System that has sought from the beginning to be an "all-in-one" emulator that offers excellent precision, ease of use for casual gamers, and a host of advanced options for those who want to go a step further. This emulator is the evolution of the classic FCE Ultra, which is joined by a large number of advanced features and functions, such as a game recorder, several save points and a function, called NetPlay, to play with other people on the local network . It is compatible with all formats (PAL, NTSC and NTSC-PAL) and its advanced functions allow more experienced users to enjoy the best emulation to the fullest.
We can download this emulator for free from its website .
Nestopia, a simple and complete NES emulator at the same time
Nestopia is another excellent NES emulator, one of the most used before the birth of RetroArch, but it has not been updated since 2008. Despite that, this is an excellent open source emulator for Windows, Linux or macOS that is very easy to use. and launch that has a large number of adjustments and optimizations at the level of performance and fidelity to offer users the best possible experience. It has a video recorder and player, several save points and NetPlay functions. In addition, it allows to load cheats automatically in the emulator and the power to change the speed of the game.
We can download this emulator, and its source code, from this link .
UberNES, compare your scores with others
This is yet another emulator that we can turn to to get back to playing our favorite NES games. UberNES is characterized by being an extremely accurate emulator, and, in addition, it offers a unique feature that no other NES emulator offers: an online scoreboard with which we can compare our scores in more than 50 games with those of other players.
We can download it for free from the following link .
VirtuaNES, a complete Japanese emulator
This NES emulator is very similar to the previous ones. In addition to having a very easy-to-use interface and a good collection of advanced options for more experienced users, it has a game recorder, network functions thanks to NetPlay and the possibility of saving up to 10 save points for each game . There is not much else to note about VirtuaNES. It offers almost the same as the previous ones, but its website is in Japanese, so, if we do not want complications, we will finish before downloading any of the previous emulators.
We can download this emulator for free from this page .
MyNES, a very simple alternative
If we want a much simpler option, focused mainly on loading games, playing, period, then MyNES is the alternative we are looking for. This emulator is also free and open source, but it lacks all kinds of advanced features and functions, such as network tools and game recorder. What it does offer us is a good collection of debugging tools and the ability to map the controls as we want.
It also has a large number of configuration options and advanced features so that we can do practically anything with this emulator.
We can download this emulator from Emuparadise, since its repository is closed.
Mesen, NES games in HD
Mesen is another alternative thanks to which we will be able to obtain the best possible experience when it comes to playing our favorite NES games again. For example, this emulator offers us numerous features such as save points, video filters, NetPlay, overclock, tricks and even HD packs to give our games a new touch.
We can download this emulator from here .
Higan, the classic bsnes now multi-emulator
This emulator started out as a SNES emulator. However, he wanted to go further and became a kind of RetroArch, a complete platform from which to catalog and play all the games we want.
Regardless of all the platforms it emulates, Higan offers a very mature NES emulation, being fully compatible with all the chips that built this console, such as the MMC5, Sunsoft-5B VRC6, VRC7 and even the controversial VRC5.
We can download this emulator for free from here .
Jnes, emulator focused on European and American games
Jnes is yet another emulator for the original 8-bit Nintendo Entertainment System. This emulator has a very neat, intuitive and pleasant user interface that will allow anyone to load the games they want without the slightest problem. It has advanced functions and features such as manual instant saving of the game or video recording of our games. Its compatibility is mainly focused on American and European games, although it is also possible to run Japanese games without problems.
We can download this emulator for free from its website .