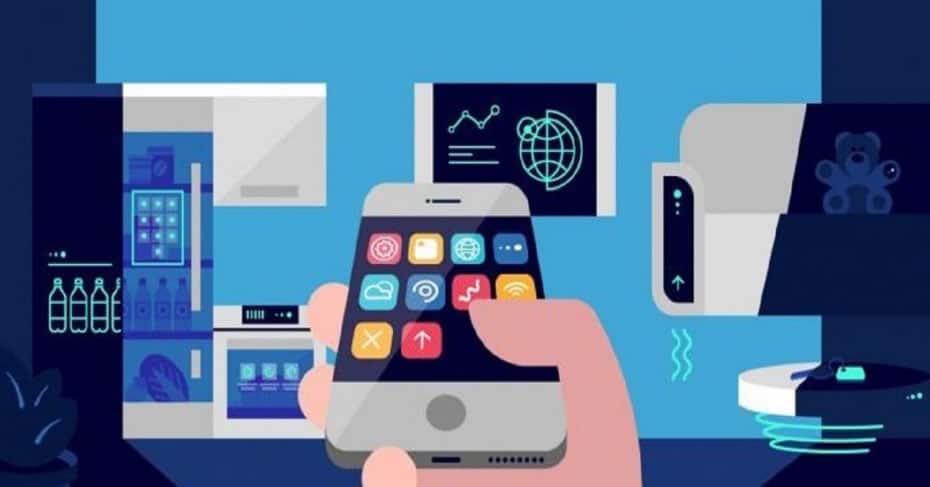 Smart homes is undoubtedly an idea of the future that is approaching the present. At the moment you can find many home automation accessories on the market and even household appliances. All this must be controlled from an application and in this article we will show you the best apps to use on your iPhone.
Home automation applications for iPhone
Home
The native application for iPhone and iPad developed by Apple itself. All accessories that are compatible with HomeKit can be configured from here, regardless of whether they are also compatible with other services such as Google Assistant. From here you can control any device wherever you are and integrate the controls through the Siri assistant. For this application to function optimally, it is sometimes necessary to have a HomePod or Apple TV for perfect management.
Google Home
Google also offers a home automation application to manage all those products that are compatible with Google Assistant and is available on iOS. Multiple homes can be managed at the same time with all home automation products. From here you can turn off plugs, make changes to the lighting and also manage other accessories such as Google's own Chromecast. An essential application if you have a home automation product since the vast majority of those on the market are compatible with this standard.
Amazon Alexa
Although at first this may appear to be an application for Echo products, it is much more open. Many Alexa-compatible home automation accessories can be found on the market. Through this app you can configure and control them in a very simple way with an interface that is not complicated at all. As in previous cases, you can easily turn off, light bulbs or control security cameras.
Home Assistant
With this application you can control a multitude of home automation devices from a single space. Developed with Python 3, it integrates important products such as the Amazon Echo, Apple TV or Google Assistant itself. You can generate a map of your home to always have located all the products that you have linked. In this way they will be very accessible and locatable.
Pilot
Application that stands out for having an extremely attractive and intuitive interface to centralize all your home automation products. It is compatible with geolocation services, push notifications, Siri shortcuts to perform actions through voice commands among other functions. You can link the vast majority of devices such as security cameras, plugs or light bulbs and control them at all times to view the information they offer you or adjust it in the best possible way. The only problem you have is that it is not translated into Spanish.
TaHoma
Keep your home connected in a smart way thanks to this application. Synchronize different home automation products and control them from the application, from light bulbs to your own home alarm with movement sensors or door or window opening sensors. In addition to being obviously open to Somfy's own products, other accessories from partner brands can also be connected.
Home Connect App
In addition to accessories such as cameras or plugs, you can also control electrical appliances. With this application it is possible where such important brands as Siemens or Bosch are included. In this way you can get to control when you put a washing machine and even the contents of a refrigerator. And all this from this home automation application.