Safari is a competent browser within the Apple ecosystem that works really well. But on some occasions it may be the case that some functionalities are missing that can become basic and that are present in other browsers. Given this, you can use the extensions that are available in the App Store for iPhone and iPad. We show you the most relevant ones below.
What to look for in extensions
As we will see, there are a wide variety of extensions that can be installed on iPhone or iPad. As in macOS, the functions are very similar, always vitaminize the native Apple browser by giving it extra functions. Specifically, the points to keep in mind so as not to make mistakes when installing an extension are the following:
Its function: there are many extensions that can be found in the App Store and they are really versatile. That is why you should always go looking for the function you need for a specific moment. From translators to password managers, it's everything you can end up finding in the Apple app store.
Privacy: when using extensions in Safari one of the great concerns that one may have is related to the treatment of data. Many of the options that we are going to recommend necessarily have to take information from what you are viewing in Safari. Always look for those applications that have a clear privacy policy and that do not store such information.
Price: as with all the applications in the App Store, you can find a large division: free and paid. Obviously the first ones will normally have a lower quality and the second ones will be the most polished and more 'perfect'. In these cases, it should always be taken into account whether or not it is worth making a similar financial outlay.
The most recommended free options
Keep in mind that currently there are applications that are paid and also free. As we have commented, it will always depend on the main application found in the App Store, not being independent as if it happens in macOS. Below we show you the free options that can be found for your browser.
Bring! Shopping list
Bring is an application that can be installed on iPhone or iPad that offers many functions. The main one is to be able to make shopping lists jointly with other people or individually. It has a large number of products, from the most basic food to everything that must be bought to put the washing machine as fabric softener or detergents. Without a doubt, it is an app that is ideal to always bring clear ideas to the supermarket and spend what is just and necessary.
But beyond a simple shopping list, you can also find the option to store recipes. In this way, with a single touch, you will have all the ingredients of a recipe on the shopping list. This is the function that the extension has, since if you search for a recipe on the internet and activate this extension, you can transfer the entire recipe to the application in a very simple way.
1Password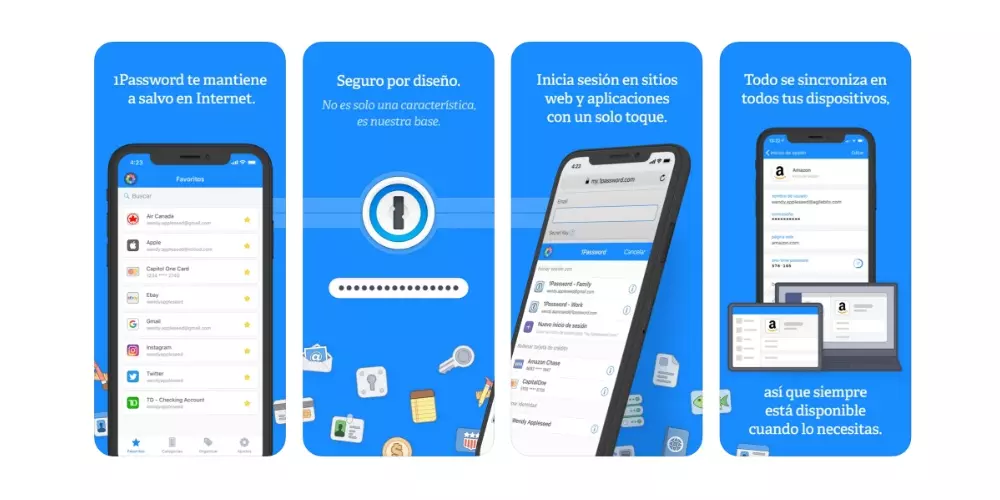 This is a well-known password manager. It integrates different security vaults in which the different logins will be stored. But not only these, but it is also committed to including much more information such as bank card numbers or official identification documents. In this way at any time you will have access to this information.
The extension's mission is to fill in the information of a login much easier. With a single touch you will access the passwords from the browser by entering the password of the vault. You can easily remove all the data from the vault at the different logins as happens for example on Mac with the corresponding extension that can be found.
Grammarly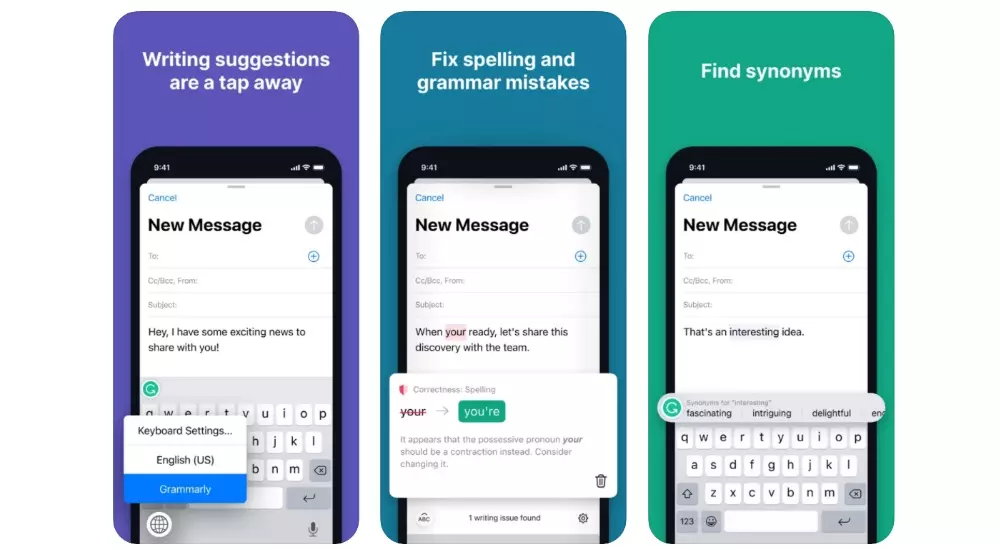 On many occasions you have to write emails or texts in languages that we do not master perfectly. This is where the help of applications like Grammarly that act as a real-time checker comes in. They quickly detect the text that is being written and propose a grammar that is much more correct depending on the context that is being written. It is mainly focused on the keyboard itself and for writing email.
But you can also use the corresponding extension for Safari on iPhone and iPad. When executing the extension in Safari, an analysis of the text that is displayed on the screen will begin immediately. It is indicated above all for the web versions of different applications such as email managers. In any case you will get a perfect grammar.
Notebook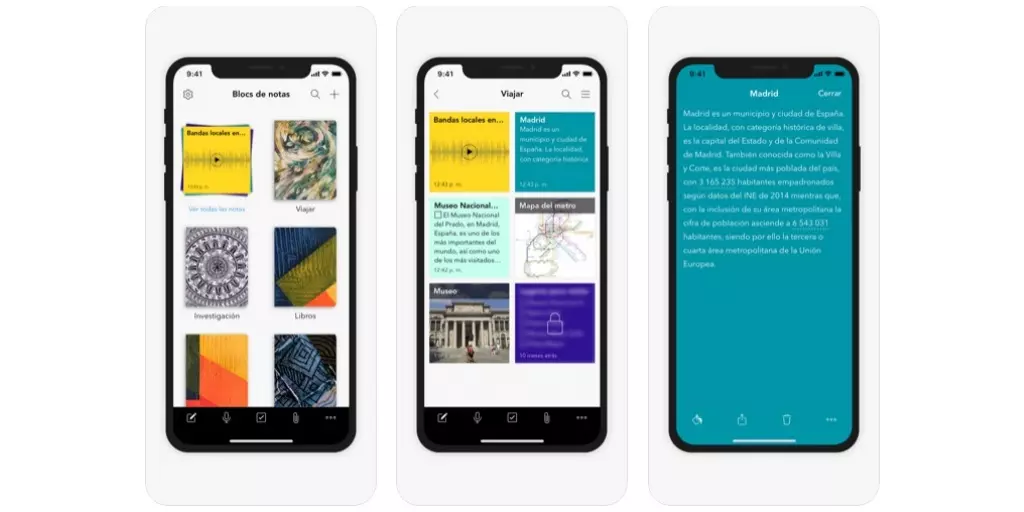 When doing research on the internet on a specific topic, it is important to take different notes. This is what is achieved with Notebook that acts as an alternative to the native application. Notes can be taken by copying and pasting all the information on a specific page but also taking very specific notes.
Obviously, it has an extension that is integrated into Safari itself. By executing it, you will be able to copy certain information in a much more comfortable way. You will not have to be constantly changing applications to paste the content that you have been able to find in this case. That is why we are facing a very useful tool.
More complete extensions, but paid
As we have commented previously, in the App Store you can also find extensions that require a payment to be used. These usually have a higher quality and above all offer better benefits in terms of their internal policies. Here are the most recommended options.
Not to go
Noir is an extension for Safari that automatically converts any website with a black background. This is something really interesting, since there are many pages that do not automatically adapt to the color style that the operating system has. In this way, it is forced at all times that the webs adapt to your most particular tastes to display all the content with a black background.
It should be noted that the results are very good. A custom dark style is generated based on the colors used by the page itself. And although it may seem that all this can take a long time, nothing is further from the truth. It is extremely fast and has been developed from the code of iOS 15 and iPadOS 15 to achieve the maximum possible compatibility.
xSearch for Safari
Have you felt the need to use multiple browsers? Faced with this situation, it can become somewhat annoying to have to manually access each of the engines or change them in the Safari options. With this extension you will be able to switch between the engines instantly by typing a simple phrase. All this while always respecting privacy by not being able to read what you do on web pages
It works in a very simple way, since you just have to use 'g apple' to search for this term in Google. But if 'ddg apple' is placed in the address bar, the search for the term will be carried out in the DuckDuckGo engine. In addition, a URL scheme is also supported to be able to search in specific applications.
Vidimote for Safari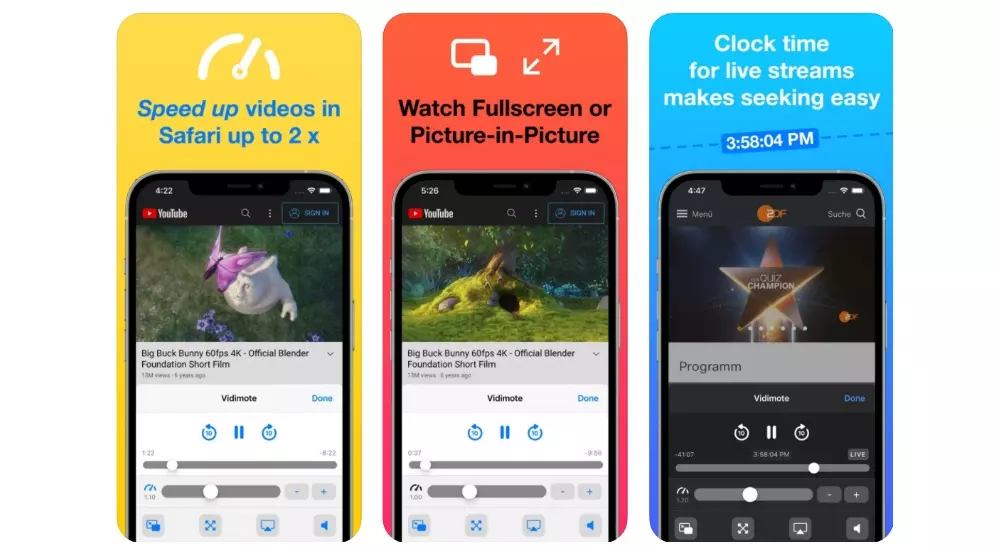 Take control of all the videos you play in Safari thanks to this wonderful extension compatible with iPhone and iPad as well. It offers different tools such as increasing the playback speed up to x2. This is ideal for those platforms that do not have this option, such as some streaming websites.
In addition to this, you can have information on the time you have spent watching the video or a clock that indicates the time of a live. But the best thing is the possibility of using the Picture in Picture function with any type of video that you find on the net without having to pay more for premium plans. Only with this extension you will be able to carry out all these tasks in a very simple way without complicating yourself at all.
Achoo HTML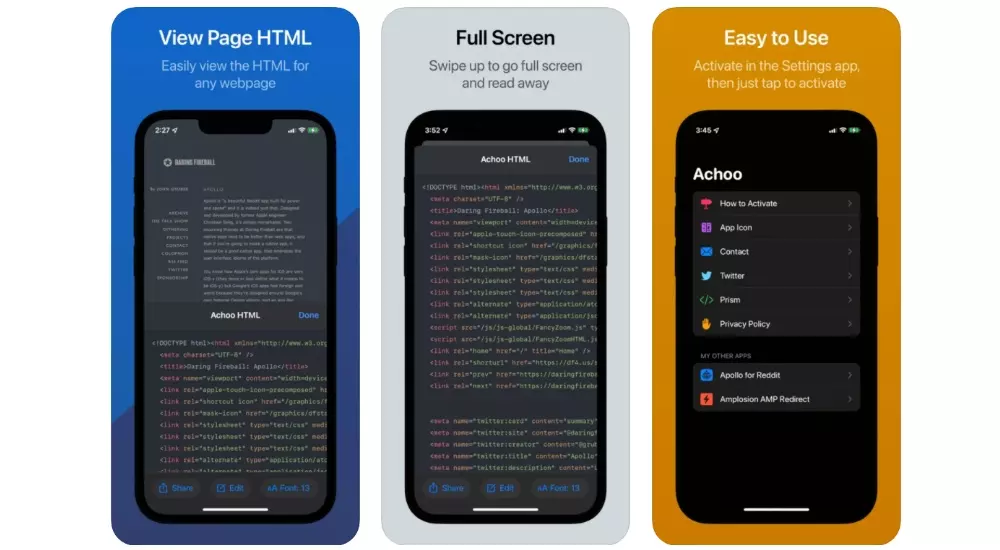 Are you a lover of the code that has an application or a web page? Now you will be able to query the entrails of any page from your iPhone or iPad with this extension. It allows you to easily see the HTML code of any web page that you are consulting through Safari. In addition to HTML, it also has CSS and JavaScript compatibility in line format.
In the result you can see a syntax highlighting that is quite attractive. You can share the HTML code you are viewing so you can easily inspect it on another device or paste it on a clipboard. It is quite versatile since the font can be modified making it more or less large and adapt to your own view.
Which do we recommend?
It has been found that many options for extensions can be found in the App Store. In this case we must keep two of them. Specifically, we can highlight 1Password, which is an ideal service to be able to store all passwords safely and use a different one for each page. With the extension you will be able to integrate each password quickly in the web sites with a single touch and in a secure way.
Second, we must definitely stay with Noir , especially if you are a lover of dark mode. Unfortunately, as we have previously commented in Safari, not all pages are adapted to this view mode. That is why this extension should be used so that you can view all the pages with a dark background to be much easier to read and not damage the eye so much.