One of the main sections of our computer is multimedia. Playing DVD, Blu-ray, music, listening to online radio or having free access to different television channels, are some of the things that cannot be missing for our leisure moments. For this, it is important to have a good multimedia center, with which to be able to carry out all kinds of functions focused on entertainment.
If we are Windows users, we will remember the classic Windows Media Center, which Microsoft maintained by default until Windows 7. From there, the Redmond-based multinational decided to dispense with this useful tool in future versions of Windows. Although it is possible to install it again and continue enjoying it, the truth is that there are a good number of alternatives on the Internet that we can choose to enjoy all our multimedia content.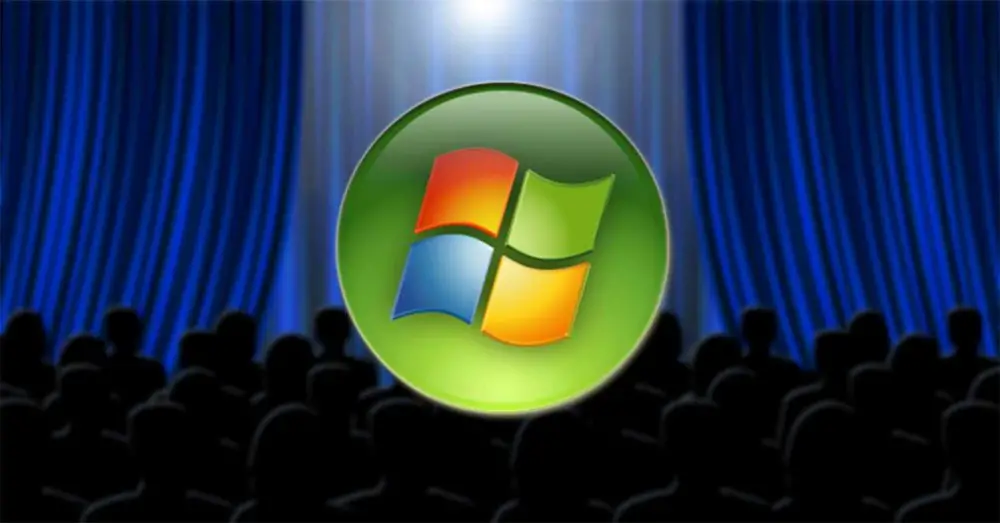 Windows Media Center, a classic for multimedia playback
Also known as WMC , it is a multimedia center that had its main boom with Windows XP and that until the appearance of Windows 8 was included by default in the Microsoft operating system. With it, we could play all kinds of multimedia content such as videos, movies, music from various sources, play DVDs or record our favorite TV shows. All this could be done under a single interface, always having all our files at hand and with the possibility of having them connected under a home network.
Although, either for your convenience or because it was installed as standard, the truth is that Windows Media Center has always been a tool widely used by Windows users in its different versions. Although it is no longer included in Windows, it can be installed. Despite this, the truth is that on the Internet we can find a good number of programs capable of taking care of the reproduction of multimedia content, so users have a wide variety of free programs to choose from.
Multimedia centers as alternatives to Windows Media Center
If we are looking for a tool with which we can reproduce all the multimedia content on our computer, we can choose the following alternatives to the classic Windows Media Center.
Kodi, the multimedia center par excellence
We are probably talking about the most popular multimedia center today. It is a free and open source software, originally known as Xbox Media Center, and is available for all platforms: Windows, Linux and macOS on computer operating systems and Android and iOS for mobile devices. With it we can watch videos, play music and view photos from any medium where we have it installed.
It also allows us to catalog our library with our own cover art, as well as information taken from Filmaffinity or IMDB. It is possible to stream content from platforms such as Spotify, YouTube, Pandora Radio, among others, through their own plugins , and offering compatibility with other add-ons developed by third parties that greatly expand all their functionalities in order to customize it to our liking. In addition, it has PVR for the recording of TV programs and the possibility of playing Python-based video games.
We can download Kodi for free from its website.
---
MediaPortal with a WMC-based interface
It is a free and open source software with which we can turn our Windows computer or our home television into a real multimedia center. With it we get a great alternative to Windows Media Center with which it shares a very similar interface. It is capable of operating with limited hardware and can be easily connected to our television to easily and dynamically enjoy videos, movies and music.
As one would not expect otherwise, this program also allows us to view both DVD and Blu-ray, listen to Internet radio, view our favorite photos and make all kinds of slideshows. Another possibility that this multimedia center allows us is to transmit media, radio and TV to any HTPC / PC connected to the network, and even use a remote control to control the HTPC from our sofa in a comfortable way. In addition, it has compatibility with a wide variety of accessories that will allow us to see sports results, movie schedules or download YouTube videos, among others.
MediaPortal is a free and open source program that we can download from the developer's website.
---
Plex groups together all the multimedia content that interests us
It is a multimedia center capable of grouping all the content that interests us, from our own collection to all kinds of streaming content. This includes live TV, shows, movies, web series, news, and podcasts. All this will allow us to have all kinds of our favorite multimedia content in one place.
The application has its own service for movies, series, music, etc., which you can enjoy from your computer legally and for free. Its streaming service has a catalog of more than 1000 films, series and documentaries at our disposal. Unfortunately, many users will miss content in Spanish, since most of it is in English. Likewise, the catalog has little commercial content, so most of what we find will be unfamiliar. In addition, it allows you to synchronize the media with Google Drive, Dropbox and Box cloud storage.
Plex, can be downloaded for free from their website. It is cross-platform, so it is compatible with Windows, macOS and Linux computers, as well as mobile devices such as Android, iOS and also with SmartTV, Chromecast and PlayStation and Xbox consoles. In addition, it has a premium service with which you can watch movies up to 4K from 4.99 euros per month.
---
Stremio, modern and multiplatform multimedia center
We are facing an open source, multiplatform and free software whose function is focused on being a modern multimedia center from which to play movies, channels, programs, websites, sports, podcasts, etc. It will be very useful for us to watch all kinds of streaming content, being compatible with complements or addons that will help us to access and provide the program with a wide variety of audiovisual content.
This program will allow us to view content from the accounts we have on platforms such as Netflix, YouTube, etc. This way it will be possible to access all the content from one place. It also allows you to receive notifications of new episodes, movies and videos that may interest us, and a system of recommendations based on our tastes. It could not be missing its compatibility with addons, both developed by Stremio and by its community. In addition, it is compatible with Chromecast to be able to transmit our content and view it on our television. It offers video quality up to HD and subtitles.
Stremio works on Windows, Linux, and macOS, as well as Android and iOS mobile devices. We can download it for free from its website.
---
VLC Media Player, complete and popular multimedia player
It is the most popular multimedia player characterized by its wide variety of functions that make it our usual multimedia center. It is compatible with all types of audio and video files, without having to depend on any type of codec or installing any pack and including support for the most recent and advanced technologies in the sector to always be up to date.
VLC will allow us to convert videos to other formats, so that we can watch them on any player, watch and download our favorite YouTube videos quickly and easily, listen to a wide variety of online radio stations, as well as play podcasts. Its compatibility with Chromecast could not be missing, which will not allow us to view any type of content sent from our computer to the television.
VLC Media Player is open source and free, being compatible with Windows, macOS and Linux computers, as well as mobile devices. We can download it from this link.
---
Emby, store and organize files to play on any device
This open source media center may not have the popularity of the previous ones, but it can also be considered a great alternative to Windows Media Center. It is a great option that will allow us to organize and store our files in a comfortable and efficient way, being able to access them from practically any device. Its features include its Cloud synchronization and directory synchronization, as well as the ability to broadcast live to any device, manage our DVR and enjoy our recordings in the library.
The application has live video channels, allows you to synchronize libraries with mobile clients, has parental controls, live video channels, DLNA server to play multimedia content and compatibility with Chromecast to send any content played on our PC to the TV where is connected.
We can download the latest version of the Emby multimedia center without having to pay anything from the following link.
---
Universal Media Center
We are facing a free Java-based multimedia server, which will allow us to transmit all our multimedia content such as videos, photos and music over the Internet to other compatible devices through the use of DLNA . Its interface is based on the classic media center that incorporates the PlayStation 3. The application assumes the role of a UPnP media server, designed to share several files through a dedicated server, without requiring a complex configuration.
Among its features, it stands out for having automatic video bitrate adjustments depending on the quality of the network. It allows browsing through all multimedia files instantly, being compatible with subtitles, DTS sound, H.264 encoding and customization through plugins. Works with MEncoder, FFmpeg, tsMuxeR, AviSynth, VLC, among others. In addition, it offers support and compatibility for devices such as PS3, PS4, Xbox 360, Xbox One, Google Chromecast, televisions with Smart TV, Android devices, Apple TV, etc.
Universal Media Server is a free and open source multimedia center that we can download directly from its website.
---
MythTV views and records analog and digital TV
We now have a digital video recording center and home multimedia center. With this application it will not be possible to view and record analog and digital TV, including HDTV . We can pause, skip and rewind live TV programs. It has an intelligent recording program to avoid conflicts, parental controls to keep our children out of unwanted programs. We can listen to our digital music collection, as well as program and manage many of its functions remotely via a web browser.
From its interface we can watch television, listen to music, etc. This interface communicates with one or more backend servers to determine which recorded programs are available to watch or which TV tuners are available to enjoy live television. In addition, it gives us access to the status of the system, a guide to TV listings, as well as the possibility of installing different add-ons to increase the possibilities of this program.
We can download MythTV for free from here.
---
JRiver Media Center, to play videos in high quality
We are facing a very complete software to be used as a multimedia center. It offers extensive options and tools with support for both audio, images, music and TV, as well as devices that are networked via DLNA . It is a program that stands out for the reproduction of both video and TV. Its features include its ability to configure DirectShow filters to guarantee the best reproduction of high-quality videos.
This multimedia center offers us almost total compatibility with most live television tuners, as well as for recording HDTV. It will also be possible to play videos on integrated services such as YouTube or Netflix. Its main drawback compared to other options on the market is that in this case we are talking about paid software. Its price is $ 59.98, being compatible with Windows, macOS and Linux. One license is valid for a single version for all available operating systems.
JRiver Media Center also has a 30-day trial version, to be able to test the product before deciding on your purchase. We can download it from this link.
---