The Mac mini is one of the Apple devices that has gained the most life in recent years, mainly thanks to the arrival of Apple's M1 chip, and now also with the new generations. However, there is an unpleasant surprise that Apple does not tell you and that you have to take into account when buying this computer. Keep reading that we tell you everything.
The unpleasant surprise that hides the Mac mini
The Mac mini is without a doubt one of the most succulent devices that Apple has in its entire catalogue, mainly because the price that users have to pay to get hold of it is quite affordable, especially when it comes to a computer. from the Cupertino company. Its price is 719 euros in its most basic version , which already has really good specifications for a user with standard needs.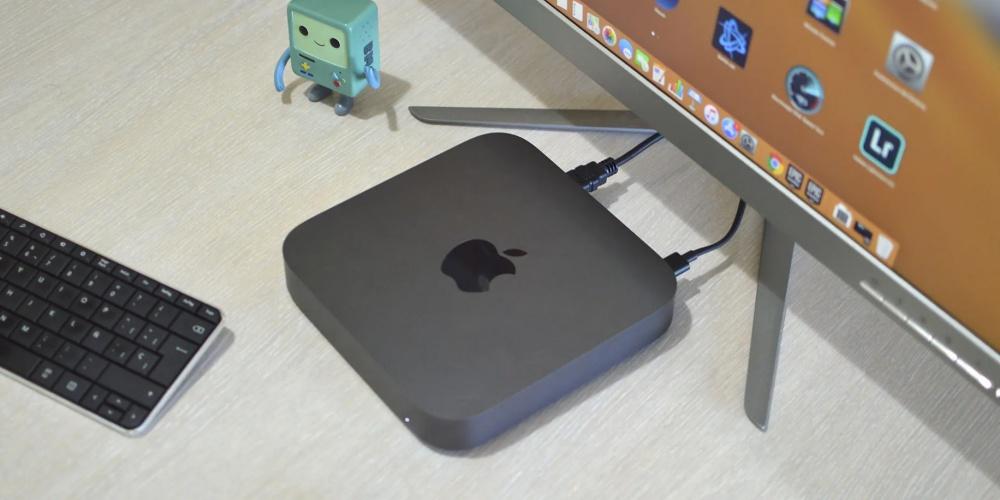 However, something you have to know is that what you are buying is simply the computer tower, that is, it will not come with a screen, keyboard, mouse or trackpad , so you will have to put it on yourself, whether these peripherals are purchased or using the ones you already own. Now, and this is where the unpleasant surprise of this computer is found, and that is that in order to start it and configure it you will have to use an Apple keyboard and mouse, or a keyboard or mouse that you can connect directly to the Mac mini by cable . That is to say, if together with this computer you have also purchased both a keyboard and a Bluetooth mouse from another brand, you will not be able to start your computer, and you will be forced to use one of the previously mentioned options. Of course, once you have configured the device you can use the peripherals you want, since you only have to pair them.
Worth?
Having said that, is it worth buying the Mac mini? The reality is that it is, since it is surely the computer with the best quality/price ratio that you can find in the Apple Store . Before we mentioned that with the arrival of the M1 chip, this computer has gained a new life, well, now with the arrival of the M2 even more, since Apple now allows users to configure them with an M2 or even M2 Pro processor.
This configuration-level leap means that the Mac mini can be the computer for many more users who require more power and performance than the M2 chip is capable of offering, which is enough. In addition, the fact that users have to purchase peripherals separately also means that many professionals have the freedom to choose the ones that best suit their needs and not the ones that Apple wants you to have, granting a much greater degree of personalization of the equipment. . So, if you were thinking of buying this device, it is undoubtedly a great idea, but you have to take into account the restrictions that Apple has placed when configuring it.