With your mobile you can do a lot of things, from making calls and communicating with other people anywhere in the world to solving math problems, practically everything you want. If you need to learn English quickly because you are going on a trip abroad and you want to make the most of your stay, you are going to speak with another person who does not understand your language, they ask you at work, you want to go deeper into the language or for Whatever the reason, apps that will allow you to learn English quickly will help you.
It is not the easiest task in the world, unless you have a privileged mind, a great desire to learn or good previous knowledge, but seeing how you progress is very satisfying and sooner than you imagine you will find yourself dominating a conversation. They don't work miracles either. Don't expect to master all the nooks and crannies of the English language in 2 days from scratch because that's impossible. Realistic goals will also help you progress faster in learning, but the best apps that suit you will be the key.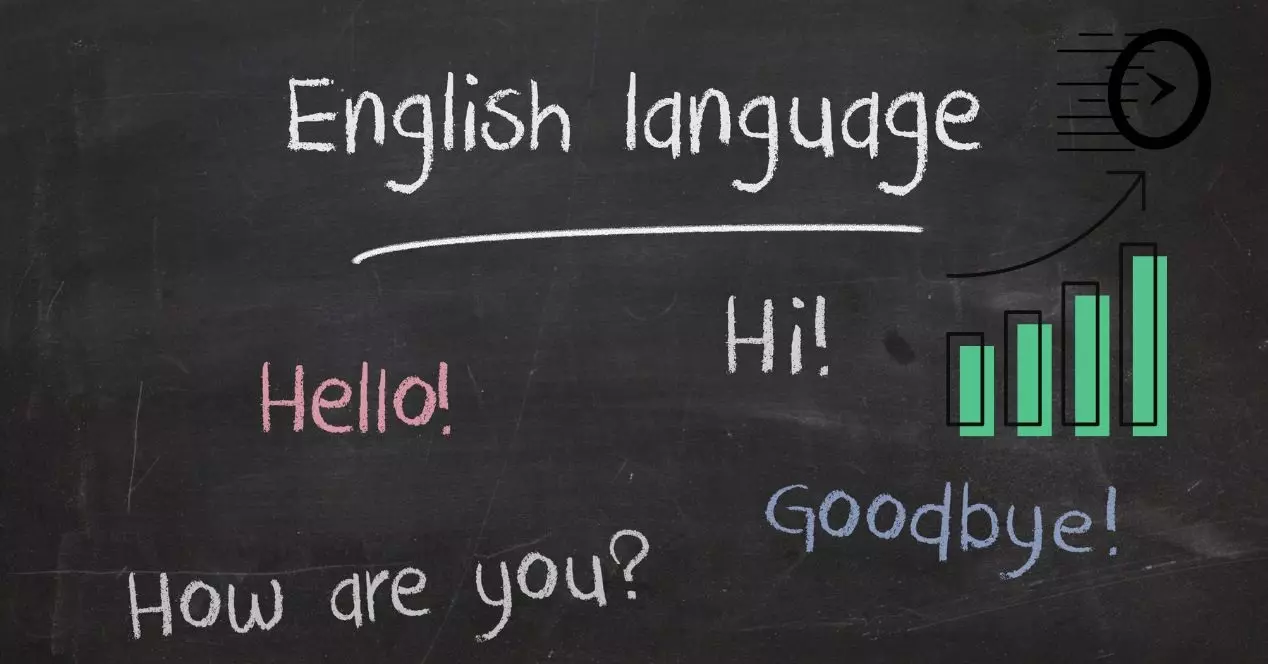 Babbel
Babbel is an app where you can learn many languages from your mobile, or reinforce the knowledge you already have. It is very simple, and the courses have also been adapted to new trends. They have been designed to facilitate the learning of new languages taking into account those that are mastered.
Its methodology is very simple, and you can also customize it according to your needs. It has voice recognition features, review and much more. You just have to register for free, select the language and start dedicating the time you have. One of its most motivating features is that you can start talking immediately and it has real-life dialogues, so you learn what you really need.
---
Duolingo
This is one of the best-known applications to learn languages, with which you can both improve your level and introduce yourself to the knowledge of this language. You will be able to practice writing, reading, speaking and much more in a pleasant way, as if it were a game .
It tracks your progress every day and shows you a report every time you finish a lesson. It is an excellent tool for learning languages, even if you don't spend much time on it each day, although with a little more dedication you will get very good results.
In addition to English, you can learn Catalan, Portuguese, Italian, French and many other languages having fun and in a personalized way. You just need to register for free, although if you want to do everything much faster and without ads you can use Duolingo Plus , which you can try for free for 14 days. Can you imagine everything you can know in those days if you dedicate time to it?
Busuu
Busuu is the app with which you can learn to speak languages spending only 10 minutes a day, imagine what you can achieve if you spend more time because you need to master the language as soon as possible. It has a personalized study plan, it has contents created by experts, it monitors your progress and it will also allow you to speak fluently since your vocabulary and grammar are reviewed. It is very explanatory and will help you a lot, although if you want to obtain the best results, it may be best to switch to the paid premium version since the free one is a little more limited.
For this reason, although it has nothing to envy the others and can surpass them in certain things, it is not so interesting if you do not pay. Even so, it is an excellent option in its free version to go little by little at your own pace, since it has many resources and varied exercises, or in the premium version to advance much more.
In addition to English, it has support for 11 more languages, which are Spanish, French, Italian, German, Chinese, Japanese, Portuguese, Polish, Russian, Arabic, and Turkish.
---
mondly
This is another app with which you can learn up to 41 languages for free and quickly , as well as forever, with the possibility of improving your level with Oxford content, learning easily, practicing conversations, acquiring fluency and much more. It has more than 1,000 interactive lessons, more than 5,000 words or phrases and a large number of resources that are updated frequently. You will be able to learn important words, expressions and sentence construction in a few minutes. It is very interactive and intuitive, to make everything easier for you. The only drawback is that you will have to pay more to advance.
Among its 33 languages that you can learn, we highlight Spanish, Portuguese, German, French, Chinese, Japanese, Arabic and many others.
---
Language
This is an interesting app that stands out for intelligently personalizing your learning, as it uses artificial intelligence to learn about you, your time, motivations, interests, progress, and more. Thus, if you want to learn little by little, you will take advantage of every minute and if you want to do it in less time, it will also help you learn English faster.
You can learn languages by increasing your motivation so that you do it faster, practice to reinforce your learning , progress and see your progress and much more. Adapt the lessons to the time you have.
It has more than 400 lessons between initial, beginner or advanced levels, more than 10,000 vocabulary words and 25,000 audios for pronunciation, phonetics, grammar, exercise stories, review, dialogues and much more. The bad thing is that the games are not available in the app, only on the web. You may get more out of subscribing to the service.
---
Wlingua
Wlingua is an app where you will easily learn English through its 600 lessons distributed in four levels, which are A1, A2, B1 and B2 . Each one has its own reading and vocabulary exercises, comprehension, pronunciation and more. It has both its most limited free version and a more complete one. In any case, you will notice how you improve your learning of this language in a very short time.
You will not waste time, but you will dedicate yourself to what is really important, improving in all aspects of learning. It is one of those resources that it is worth turning to for new knowledge. Listening and repeating will help you a lot, but it is not the only thing.
---
These are some of the main free tools for Android and iOS devices with a paid version that you can use to achieve your goals and expand your knowledge of English and in some cases even other languages if you wish, although there are many more. Have you chosen the one you like the most or do you think it suits what you are looking for?