The Apple TV remote is a fundamental element to be able to control the television, but sometimes it can cause failures. These failures can be due to rigid reasons and the vast majority of them have an easy solution. In this post we will explain what you should do in case the command fails.
Apple has two different controller models but they are quite similar to each other. The first model that came out was made of plastic, however the rest were made of aluminosis, which offers much more resistance and durability. The big change in design can be seen from the fourth generation, which has a very distinctive and easy to distinguish glass trackpad.
Before we start with the advice in case it doesn't work, try these two tricks first. The first is to charge the Siri Remote or Apple TV Remote for 30 minutes using a Lightning to USB cable connected to a wall charger. If instead you have an Apple Remote, try changing the battery. The second option is to unplug Apple TV from the power outlet for 6 seconds, then plug it back in. If after these two steps the controller still doesn't work, we'll explain what you should do depending on the controller model you have.
If you have a Siri Remote or Apple TV Remote
As we have said before, depending on the Apple TV remote control model you have, you must follow one or the other steps. Therefore, if what you have is a Siri Remote or Apple TV Remote, we are going to leave you with a series of tips that you can follow to try to solve the problem.
Try these steps first
First of all, there are a series of steps that you must follow to check if it is a small bug or, on the contrary, the problem is something more serious than it seems. These are the steps you must follow to make the first checks:
Press and hold the TV/Control Center button and the Volume Down button at the same time. Hold down the buttons for about 5 seconds, or until the Apple TV status light turns off and back on again.
Release the buttons, then wait 5-10 seconds. A connection loss notification will appear on the TV screen.
After the remote reboots, a notification that it is connected will appear on the TV screen.
Another possible solution
If your remote is still not working as expected after the above, before taking it to an Apple repair center, try these steps:
Point the remote at the Apple TV. Make sure the remote is about 10 centimeters from the Apple TV set.
Press and hold the Back or Menu button and the Volume Up button for five seconds.
If prompted, place the remote over Apple TV to complete the pairing process.
If you can't pair your second-generation Siri Remote or second-generation Apple TV Remote, make sure your Apple TV is updated to tvOS 14.5 or later. You can use the Apple TV Remote on an iPhone, iPad, or iPod touch to navigate Apple TV and check which version of tvOS you have.
Many times tvOS updates generate some bugs and it may be that the bug comes from there. Make sure you have the latest available version installed, and if it is the latest, check that there is no update failure, which often happens.
If you have an Apple Remote
This Apple controller model is one of the most basic and one of the best known on the market. In addition to having compatibility with Apple TV, it also has compatibility with other Apple devices such as the iPhone or iPad, but we will focus on the errors with Apple TV.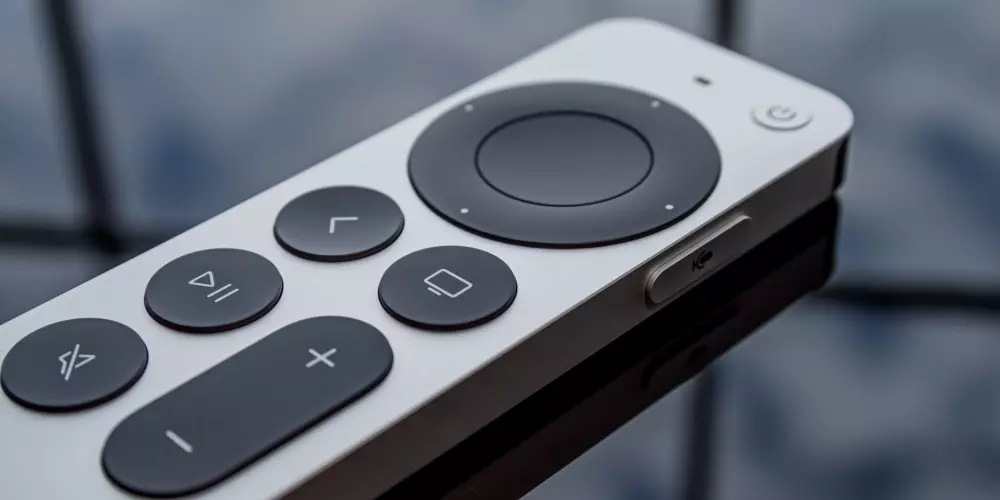 First solution
Before you worry too much about what might happen to your controller, follow these tips to try and troubleshoot any issues that may arise. This is the first thing you should do:
Unpair the Apple Remote from Apple TV. On the Apple Remote, press and hold the Menu button and the Left Arrow button for six seconds. On Apple TV, look for Unpair above a remote control icon.
Link the Apple Remote to Apple TV. On the Apple Remote, press and hold the Menu and Right Arrow buttons for six seconds. On Apple TV, look for Link above a remote control icon.
Problems with the link? solve them like this
Another problem that may arise is that the remote does not link correctly with Apple TV. If your controller doesn't link correctly, follow these steps to make sure your controller links correctly:
Make sure that nothing gets between the remote and the front of Apple TV.
Unpair the remote from the Apple TV by pressing the Menu and Left buttons on it for 6 seconds.
Look for the outcome icon on top of another controller icon.
Try re-linking the remote to Apple TV by holding down the Menu and Right buttons for 6 seconds.
Look again for a link icon above a controller icon.
Now disconnect the Apple TV from the power and wait approximately 6 seconds to reconnect it and check if the remote already works.
Contact Apple
If after trying all of the above your controller still doesn't work, you'll have no choice but to contact Apple. There are several ways for you to contact them, whether or not your device is under warranty. They will always offer support but not repair if you don't have Apple Care insurance or the product is still under warranty.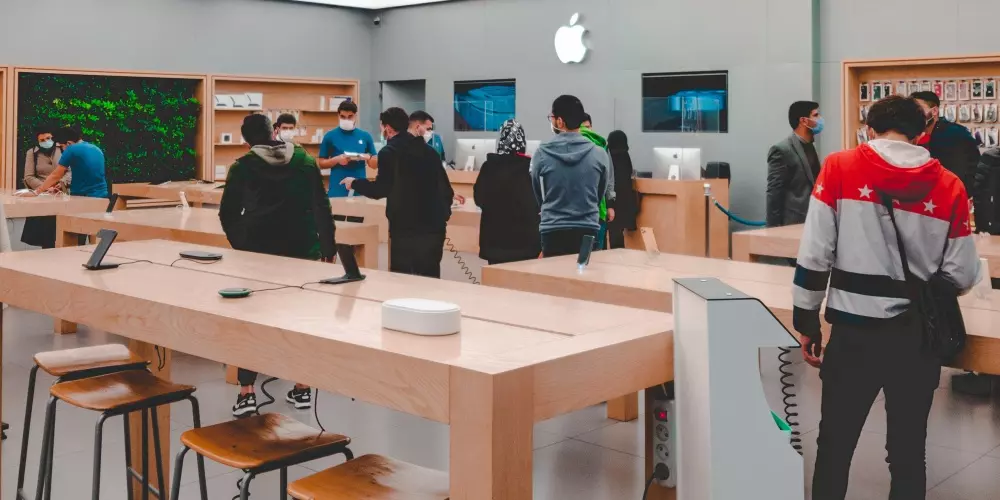 Apple phone
With this phone, a specialized agent is the one who will give you support on the other side and who will make it easier for you to make an appointment at an Apple Store if the solution cannot be found through this channel. It should be noted that this phone is free . Although the service has limited hours.
Spain: 900 150 503
Mexico: 001 800 692 7753
For the rest of the countries in which Apple operates, it is convenient to visit the official website of the company for that country.
Through the Web
Apple's website is extensive and offers a multitude of information, since you can find all the specifications on the devices, tips and small guides for use and, of course, they offer support through it. You just have to access the technical support section and you will find all the options.
As soon as you enter this page you will see that they offer support for devices ), but they also offer it for accessories such as AirPods or various services such as the App Store, Apple Music, Apple TV, Apple ID, iCloud, Apple Pay and even help with professional applications. developed by the company itself such as Final Cut Pro X, Logic Pro X and others.
In an Apple Store or Authorized Technical Service
This is probably the best solution, but also the least easy since the rest can be done from home without having to travel. If you go without an appointment, it is likely that they will not be able to attend to repairs or more complex doubts, but they will help you make an appointment for the next few days or even for that same day if they have any gaps.
There are also SAT, an acronym for Authorized Technical Services, which are specialized stores or workshops that have Apple's guarantee. Surely some like Rosellimac or K-Tuin sound familiar to you, which are some of the most popular SAT of Apple in our country and can help you solve your problems as if it were an Apple Store.