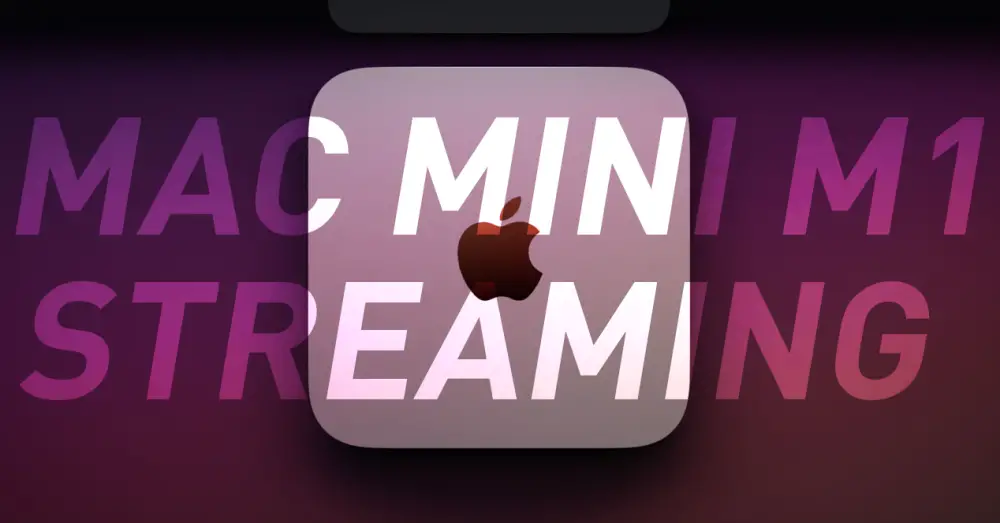 Since we began to test the new Apple computers with Apple Silicon processor and especially the Mac mini M1 we had it clear: the optimization of its processor is its great advantage . Now that the months have passed since that analysis and using other models as the main equipment, there is something else we want to tell you about Apple's most compact desktop.
Mac mini M1, a very capable computer
When we analyzed the Mac mini M1 we already made it clear to you what was the reason for such good performance: the optimization. Something that not only affects this product, but also the rest of the equipment that includes the same processor and that ranges from the MacBook Pro and MacBook Air to the iMac and even the recent iPad Pro.
Apple had already been proving for years that they could do a great job optimizing certain tasks on their own chips used in iPhones and iPads. Now all that experience is condensed into a first Apple Silicon model that integrates a series of extras that allow you to go much further in many of the usual tasks that are usually done on a daily basis.
And is that even with applications that have not yet been optimized for the new architecture proposed by the team, great performance is achieved. As many of all those common apps of millions and millions of users make the leap to the ARM architecture, the changes are even more noticeable.
Well, among all those tasks there is something one that allows the Mac mini to differentiate itself from other equipment: the performance in video matters . Yes, thanks to a separate processing unit, video encoding and decoding tasks make working with audiovisual subjects on the small Apple desktop a real delight. Hence, it is one of the best options for streaming today . Or directly the best.
The best team for streaming
If you are going to do live shows, it does not matter if they are on Twitch, YouTube or any other platform in a specific way, surely you will not have considered the idea of ​​what equipment you could get to do it in the best possible way. Because you are not going to invest in new components or equipment if the current one continues to be enough for what you usually do in your day to day.
However, if you intend to stream recurrently, it is worth seeing how you could improve your current setup. Especially if your live shows are not just talks, interviews or the like. If when you broadcast it implies showing your screen because you are playing video games or similar, then it is when having a second computer that downloads that task to that of your PC or main computer is important.
For these types of scenarios the Mac mini is an ideal team for many reasons. So much so that it can be considered the best PC for streaming, although the term PC (Personal computer) is associated more with Windows computers than with Mac.
Advantages of the Mac mini as a streaming device
Claiming that one team is better than any other must be accompanied by a number of well-justified reasons. Although if we are more exact, we will tell you that it is better for us for certain reasons, but logically there will be superior or more suitable equipment according to which user profile.
However, if we recommend the Mac mini as an ideal device for streaming, it is for the following:
The size: 

 if it is a second equipment that you are going to have in the room where the rest of the equipment you use such as cameras, gaming computers, consoles, etc., the last thing you need is another bulk to deal with. The compactness of the Mac mini design is the best and being able to even 

place it under the desk

 with some support that you could even print on your own with a 3D printer is a great advantage

Powerful and quiet: 

 Apple's new M1 processors sure do get hot, but they do so at a much lower level than what we are used to seeing in other computers that opt ​​for X86 solutions from Intel or AMD. That allows the Mac mini to be a very quiet device, but without sacrificing power. In terms of video, its performance is very good and the action of capturing video and then encoding it and sending it through the internet to the platform you decide to use is something that it does practically without messing up.

Inexpensive: When 

 you consider everything it has to offer, the Mac mini is a really cheap piece of equipment. It is true that to stream you will still need a series of additional accessories, but that is why it is cheap helps. Because investing in other elements such as lights, camera, etc., will be possible if you want to get started in all this world

Support with DSLR and mirrorless cameras: 

 manufacturers such as Sony, Canon, Panasonic, Fuji, etc., have been launching their respective applications that allow you to connect many of their cameras to a Mac to use them as a webcam. Great news because they are only connecting via USB and you can do direct with a higher image quality
Disadvantages of the Mac mini
And now let's go with the disadvantages, because there is no perfect team and despite being highly recommended it also has its weak points. So, again, a small list with what you should keep in mind if you choose the Mac mini as a computer to perform live on Twitch, Youtube, etc:
MacOS: 

 The support that many developers are giving to macOS, Apple's operating system for computers, has increased dramatically in recent years. Even so, there are many features that, despite the existence of a client for the Mac, reach the Windows version earlier. This affects, for example, certain extras of applications so used for this as OBS

Processor M1: 

 the new chip designed by Apple is one of its main advantages and also a disadvantage. By making use of the ARM architecture instead of X86, despite having Rosetta as a translator, there are some applications and extras that do not work. So you should take it into account if you already have experience in this of live shows and make use of very specific tools.

No Bootcamp: 

 on Intel Macs there was the ability to use Boot Camp to run Windows natively. This time there is no such option, but it would not be interesting in terms of the performance and optimization offered by macOS. But it is a small detail also to consider

Connections: 

 although it is true that you will not need to connect many devices, the limitation to two USB C and two USB A of the Mac mini M1 can be a small handicap for depending on which users. The good thing is that a HUB solves it, the bad thing is that it is an extra to add
What kind of streamers is the Mac mini M1 for?
At this point, the Mac mini with an M1 processor is highly recommended for any type of user dedicated to streaming. However, we could say that there are a series of profiles that could make the most of them or benefit from their benefits compared to other options.
Users who are only looking for a team capable of managing a live in a comfortable and fluid way to carry out talks, interviews, etc., will find in it a very capable, reliable, safe, silent team and everything we have already told you.
Gamers could also benefit a lot from it if they are not one of those who make use of very specific applications or extras to enhance all the options offered by platforms such as Twitch. In addition, in the near future, you might be interested in whether more and more iOS and iPadOS games are allowed to run on macOS Big Sur or the future Monterey version.