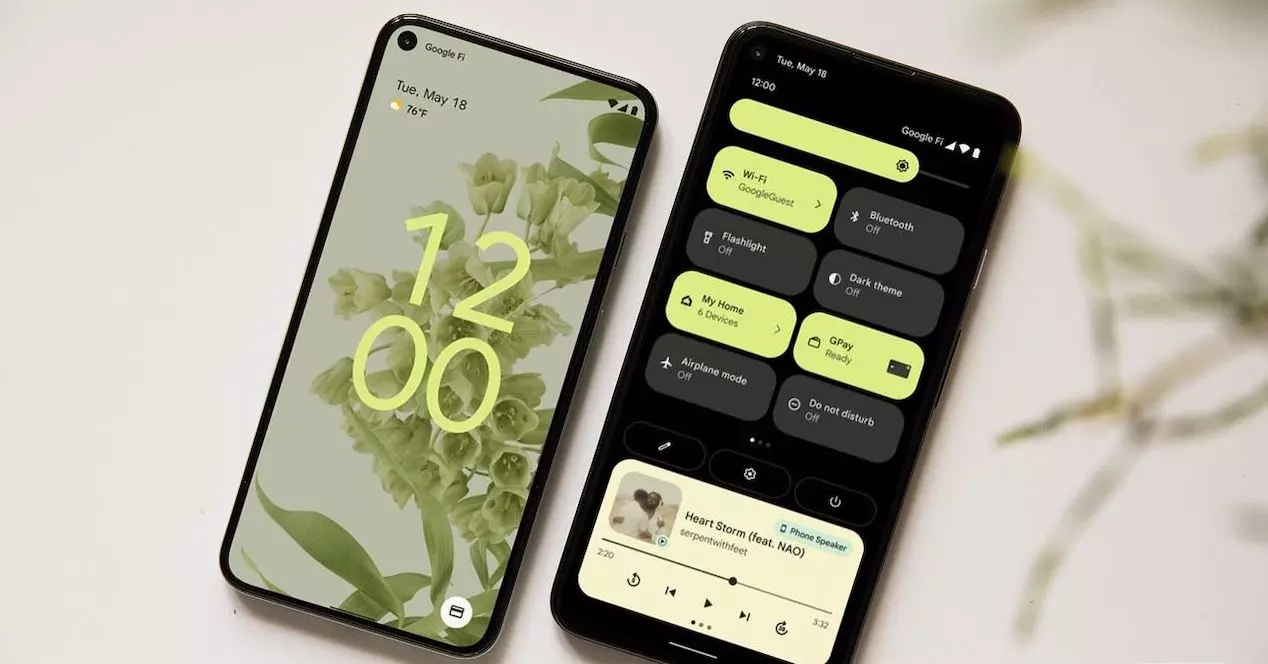 Android 12 and Google Pixel 6 have already been "semi-presented", but neither the first has begun its final deployment nor the second have been officially launched. However, that is not a reason for the symbiosis between the two to continue giving us clues of what Google has prepared, we suppose, for mid-October.
Google's Pixel 6 series began to take shape last week, when the brand showed some of the specifications of the mobiles such as its chip manufactured by the brand itself, its design or some details of its cameras. Now, the fourth beta of Android 12 launched yesterday gives us new clues, precisely, of its performance and its photographic component.
Finishing shaping the best of Google
As the guys at XDA discovered, a new version of the Google Camera app in the latest beta version of Android 12 contains a string of code titled "gn1_wide_p21". This leads us to think that Google could use Samsung's ISOCELL 50MP GN1 sensor as the main wide-angle camera of the 2021. It has a size of 1 / 1.31 inches and pixels of 1.2 microns in contrast to 0 , 8 micron pixels seen on other Samsung high-resolution sensors. Larger pixels mean better low-light performance despite lower resolution.
It is true that Samsung has the GN2 model already on the market and it would have made more sense for the brand's series to use the newer Samsung sensor but at the moment what the leaks say is this. This sensor is likely to appear on the Pixel 6 while the newer one will be seen by the Pixel 6 Pro.
As for the Google Tensor chipset, not much else is known other than that it is developed under a 5nm process. However a system APK discovered in Android 12 beta 4 also refers to the "g5123b" modem. This modem is assigned to five devices that have the codename Oriole, Raven (the Pixel 6 and Pixel 6 Pro ), Passport, Slider, and a fifth unknown device. The third, "Passport" is the rumored codename for the phone. Google folding so we will likely see it soon too.
A recent report from Galaxy Club claimed that Tensor is actually the rebranded Exynos 9855 chip and coincidentally, the "g5123b" modem would be based on Samsung's Exynos 5123 modem used in the Exynos variants of the Galaxy S20 and Note 20. White and on bottle.