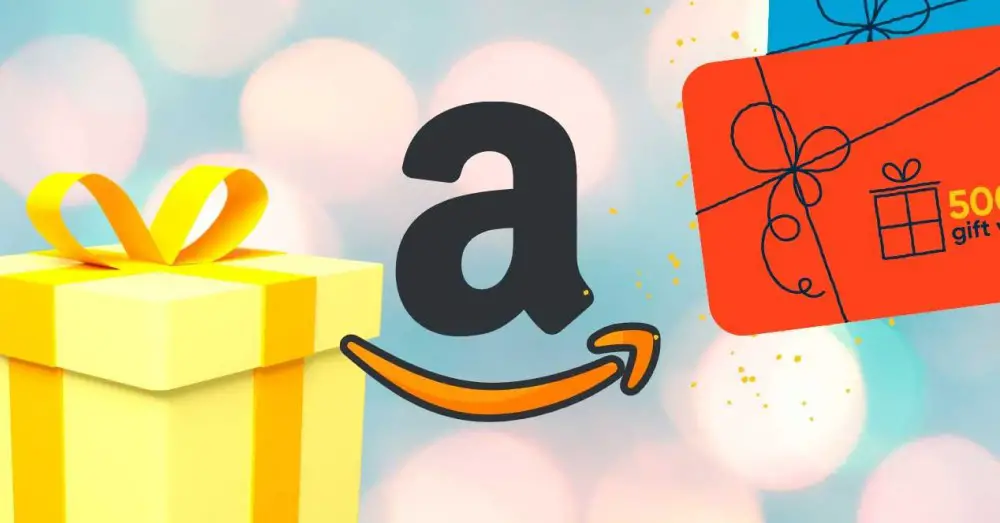 If you want to use discount coupons on Amazon, these are the steps we must follow to find them, to redeem them or to know their conditions. How long can we use Amazon discounts, what can we use the gift balance it offers us for or how we can see how much we have left or what we have spent it on.
How to get
Amazon gift vouchers or discount codes or coupons can be obtained in many different ways … Discounts from Amazon itself in some sections such as clothing or diapers, for example, offers when using a service, etc.
It may be that you have a gift voucher that you have received from someone, that you have received in a raffle or contest or even a gift voucher that the online store has sent you for some reason. For example, because you have had problems with an order and they wanted to compensate you in this way. Or also, Amazon usually offers gift vouchers if we use some services or if we register for one of the services that Prime offers, such as registering a profile for children or for our pet, for example. Or because you have used a service that you had not used before such as Prime Music and they want to reward you.
It may also be that the discount is simply within a section. For example, the discount or offer offered by Amazon from 06/07/2019 to 12/31/2021 in the Fashion section on clothing items from a selection of its own brands. In this case it is not a gift card or exclusive code for you but something more global like FASHION10 that you will have to enter following the steps that we are going to explain below but they work the same as any other Amazon discount coupon.
Whatever the method, we will always have a code that we must enter in our profile. It may be a simple code with an easy to remember word and for all users the same or a unique code because they have bought us a gift card for our birthday and on the back we see 15 characters that we must copy to have a balance.
How to redeem or use
It will depend on the coupon itself that we must follow some steps or others or that it has specific conditions. For example, you may have an Amazon discount coupon but it only applies if you buy baby products and not if you buy electronic devices. In that case, it is important that we read the conditions of the coupon itself beyond those applied by the online store itself.
If you have verified that everything is correct, the steps to follow are simple:
Add the product or products to your basket
Go to "Process order"
You will have to confirm your address and choose "Send to this address"
Once you have selected the address, the payment methods that exist in your account and that you have previously registered will appear. Under the cards, you will see that there is a title that indicates "Your available balance" and you will be able to read:
Enter a gift voucher or promotional code
Write in this space, as you see in the image, the code you have to add to Amazon or the gift voucher you have received. Tap " Apply " to fill it out.
If you have available balance in the account, you can use it to pay. So you will see that the code causes a balance to be added and it is discounted from the usual price or that it covers it completely and we still have a part of discount for another order in case of being balance.
If it is a discount of a percentage, it will be applied directly to the total creating a "balance" of that percentage. For example, in the screenshot below you can see how we use a 10% discount on clothing at Amazon and it automatically generates a promotional balance of 4.70 euros that corresponds to that 10% of the total.
Gift vouchers and manage balance
You can check all the details of the gift vouchers or discount coupons that you have used since you have your Amazon account. You can do it from your account with the details of the movements, but also to see the gift vouchers you have and if they are going to expire, for example, or even to add a new one without using it at the time of purchase, for example.
Open Amazon
Go to the upper right corner of the screen
Go to "Hello X, Accounts and lists"
Open the drop-down menu with the arrow
Open the option "My account"
Among the options, choose "Gift vouchers and Recharge account"
Here we will have a menu like the one you can see in the image below. You will see the current balance in gift vouchers large, you will see a button to recharge your account or to redeem a gift voucher and at the bottom we will see the details of the movements. When did you add balance and on what and when have you been spending it. You will also see the exact amount you have spent on each purchase and you can go to a link that takes you to see what you spent or how much you had left before buying that.
Here we also have the option of adding a code or check without having to make a purchase. The balance will be automatically saved in our account until we want to spend it and generally an Amazon gift voucher is valid for ten years from the date of issue so there is no rush for you to use it.
Tap on "Redeem your gift voucher" and you will see a large space where you can enter the redemption code. As explained from the online store, the redemption code has 14 or 15 characters and usually contains letters and numbers (for example AS45-NJZ1JX-CZCP5).
Coupon conditions
There are a series of conditions in Amazon that you must comply with and that have been issued as of July 1, 2013. The previous ones, explained from their website, expire "in accordance with the established terms ." It is convenient to review the general conditions and terms although you can read them in full on the Amazon website but we see what they say about their use, fraud or the limitations they have.
"Our gift vouchers and our Amazon.com gift cards (Gift Vouchers) can only be used for the purchase of certain products on www.amazon.es. Purchases will be charged to the existing balance on the Gift Certificate. Any remaining Gift Certificate balance after the purchase will continue to be available in the customer's Amazon account "
On when they expire or how long they last, Amazon explains:
"Gift Vouchers, including any available balance that has not been used, expire ten years from the date of issue"
And on what we can use it for, there are limitations:
"It is not possible to use Gift Vouchers to purchase other Gift Vouchers, or as a payment method to subscribe to Amazon Prime"
What happens if we lose the code? Amazon explains the following:
"We are not responsible in case of loss, theft or destruction of any Gift Certificate, nor in the event of using it without your permission"
Beware of fake checks or fraudulent uses… Amazon can close the account .
"We will have the right to close the customer's account and charge an alternative payment method due to the use and / or exchange of any Gift Certificate that has been fraudulently obtained to make purchases on Amazon.com or any of its affiliated sites indicated. previously"