Some time ago, Instagram added a new function so that its users can share a publication, so that it appears as if the post has been created by more than one person . This is the Collaborators function, which allows you to add a collaborator on Instagram.
If you use it, you can co-author the posts you share with other people in Feed and Reels. Thus, these will appear on both profiles with a total count of likes, visits and comments. This will allow you to reach a larger audience, increase your new followers and be more original in your content.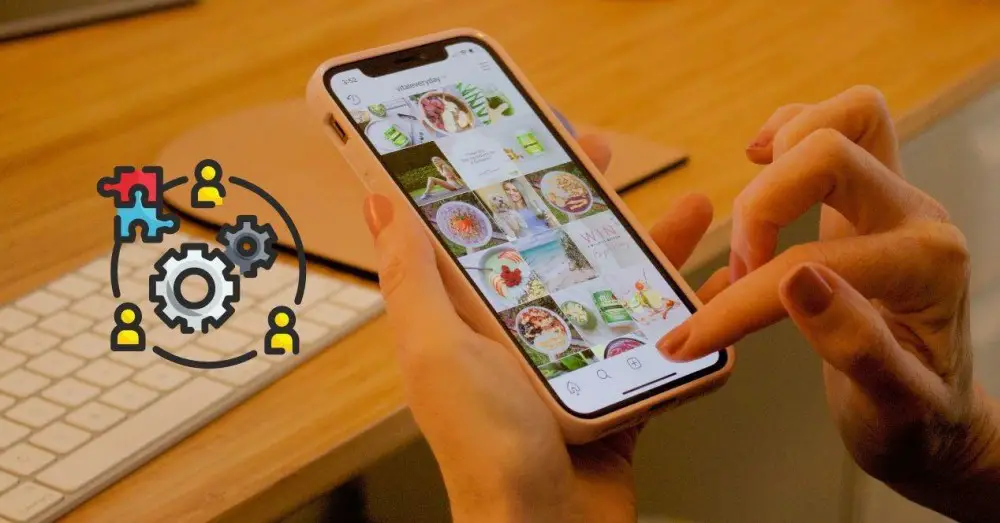 You may be trying to try it now because you've seen it with a lot of people or you're curious to see how it works, but it's not showing up in the app. Several things can happen, so we will tell you where the problem may lie. It is possible that what happens is that you do not know how to get to it, so we will tell you how to do it both in photos and in Instagram videos.
How to start using Instagram Contributors
Doing it is very simple and you just have to follow these steps:
open the app
Click on the + sign
Choose the image or video you want to share
Click next once
Give back to next
Click on the Tag people option
Select Invite a collaborator
Find the person you want to collaborate with
Confirm on Done
When I accept the invitation you will share post. If it does not, it will still appear published to you, but not shared with anyone.
And if they have invited you?
If someone has invited you, you have it even easier:
Go to private messages
Click on See invitation
check the post
Accept the request
What if the option does not appear anywhere?
If it doesn't appear anywhere, don't despair. You can still make it appear to you, these are the checks that we have done and it finally works. When you do, you will be able to add new collaborators to your publications and benefit from all the advantages of a function that is not only designed for influencers and relevant people, but for all users who want to try it.
The first thing you should do is go to your mobile app store to update Instagram to the latest version. This way you will see if it is because you have not updated it and that is why you have not received all the news of the app, among which is this one. It is possible that you will go with this simple step, although the best thing you can do before making sure that it works is to restart the mobile.
Another thing that can happen is that you have a private profile or that the other person who wants to create the shared publication with you has it. In this case, you will have to go to your account settings and change it to public.
The steps to do so are these:
Go to the 3 lines of your account
Select the configuration option
Click on Privacy
Uncheck the option Private account
If it still doesn't go away, try logging out and back in with your credentials. If not, uninstall the app and reinstall it. The next thing you have to do is restart to see if it works for you. If you've done all these checks, it should work. Open the application again and check if, by following all the steps indicated above, you can finally add a collaborator. That's it!