Spatial audio is not yet as widespread as many would like, but it is true that when you can take advantage of this technology in the reproduction of series, movies or video games, the experience changes completely. If you have AirPods Pro or AirPods Max, you are interested in knowing how to activate it and where you can try that particular way of enjoying certain content.
What is spatial audio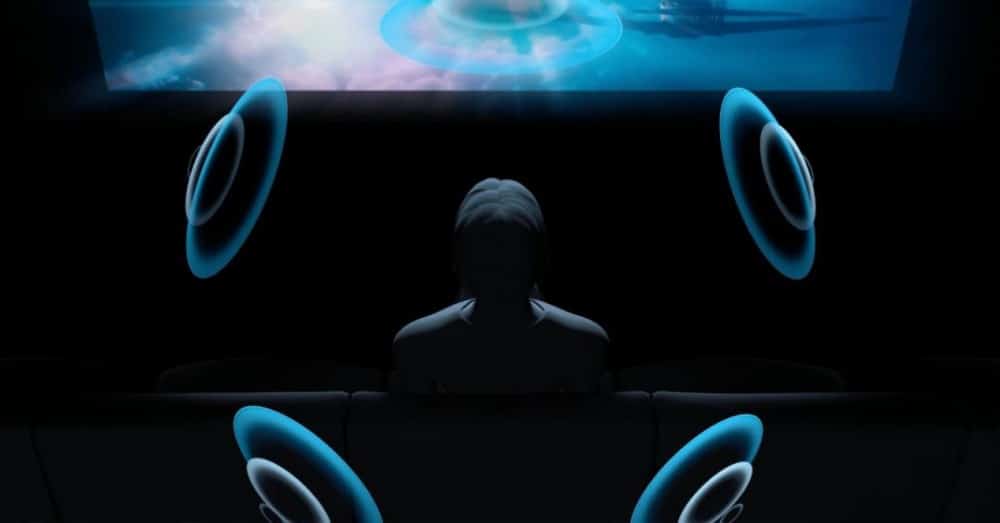 Spatial Audio (Spatial Audio in English) and 360 audio are different names that receive the same technology that little by little is being implemented in more devices and whose objective is none other than to offer a much more immersive sound experience than so far many they knew. So much so that when you try it for the first time it is impossible not to be surprised.
In addition, the interesting thing is that it is not something exclusive to a manufacturer but that anyone could implement this in their products. All you have to do is meet the minimum requirements to be able to offer this new surround sound system that always keeps you at the center of the experience.
How it does this is very easy to explain. Through a series of algorithms and integrated sensors such as gyroscopes and accelerometers, the devices that offer this technology are capable of detecting where the user is at all times . Thus it adapts the reproduction of the different frequencies and objects (instruments, voices, etc.) to the position of the same.
In other words, if you turn around while you are playing content, the sound will be heard as if it came from behind you. In this way, you have a greater awareness of where each sound is being emitted.
Content compatible with spatial audio
Surely now you are wondering where you can try this spatial audio, right? Well, before going crazy looking, you should know that the first thing that must be fulfilled is that the content has been mixed in 5.1, 7.1 or Dolby Atmos. If this is true and the platform where you are going to reproduce it supports this technology, then you will be able to try and enjoy an experience that is frankly very striking.
Currently platforms such as Disney Plus and Apple TV Plus are compatible with spatial sound . Although there are two other factors to take into account: the device where you play the content and with which you are going to listen to it. This brings us to the next section and is that right now the AirPods Pro and AirPods Pro Max are together with some iPhone and iPad models the most "simple" way to enjoy this experience.
How to listen to spatial audio on AirPods Pro and Max
If you have one of the latest Apple headphones, the AirPods Pro or Max, you are going to be able to give this a try. The only thing is that you will also need a compatible iPhone or iPad. This is what you need :
AirPods Pro or AirPods By Max
iPhone 7 or higher
Third-generation 12.9-inch iPad Pro or later, 11-inch iPad Pro, third-generation iPad Air or later, sixth-generation iPad or later, or fifth-generation iPad mini
All previous models must be updated to iOS 14 or iPadOS 14
If you comply with this and have access to any of the services with compatible content, such as Apple TV Plus or Disney Plus, the next thing is to know how to activate this option when you are playing audio with your headphones on.
To do this, once you have connected your headphones to your device, you can go to Settings> Settings> Bluetooth and touch the i (information) icon. When you access that new screen you will only have to activate the spatial audio option.
Now, when you are playing compatible content, from the control center itself you can press and hold the volume control on the screen and three options will appear where it will show you if spatial audio is enabled, but not active; whether it is enabled or disabled. Tap on the one that interests you and that's it.
Although it may be something a bit anecdotal at the moment because there is not much content or compatible services, if you have the option of using it, you should know how to do it. Because on certain occasions the experience we already tell you that it changes so much that you have to try it yes or yes.