When the holidays approach and you go on a trip, one of the goals, however humorous it may seem, is not to lose your suitcases, in them you take everything from your clothes to cleaning accessories (and, sometimes, your electronic devices). There are several ways to always have luggage controlled with different devices that allow us to protect our luggage. We show how to choose a high-quality model at a low price.
Thanks to the accessory technology we are talking about, all luggage can be perfectly controlled at airports and buses. Therefore, if you do not remember where it is or it has been stolen, you can follow up or receive a warning so that you do not have problems when you are on vacation and everything goes as expected. Other gadgets also allow additional security with the one of biometric sensors.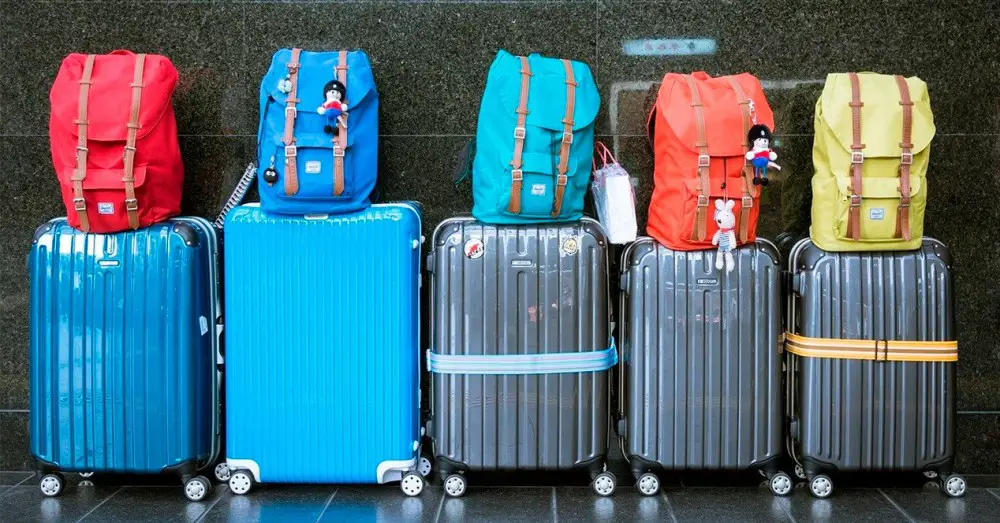 The devices we are talking about are no longer especially expensive (there are some that do, it must be said), being functional and of quality, both those that use the Android operating system and those that do the same with iOS or those that do not need software control system. In this article we are going to focus on two types of gadgets of this type: with Bluetooh technology and with fingerprint lock.
Dimensions and layout
In the first case, there is something that is vital to be fulfilled: the accessory used must be small and light. In this way, the device can be well hidden, in addition, finding a hole in the suitcase is not a problem, and by default, this will not increase the weight of the suitcase. By the way, in terms of form, this is quite irrelevant, because you only have to consider the user's taste.
Manufacturing and application
The material that combines perfectly with these accessories is plastic. The reason for them is that it has great durability. Very light, you will not have any problem with control at the airport or train station; Besides, it will not cause any interference with Bluetooth. So there is no doubt that this is the best possibility among the cheapest models.
The gadgets that have an application, the first thing is to be sure that it is compatible with the smartphone you have (iOS or Android ). After completing this operation, you must ensure that the development can provide the following functions: first, you can track the location of Bluetooth accessories in real time; and, when the suitcase leaves the coverage area, you can configure the option to receive warnings in the terminal.
Shopping options that are interesting
In the list that we show below you can find models that fit as Bluetooth anti-loss accessories to carry in suitcases since, without being especially expensive, they offer good quality and are quite complete .
LNLN Tracker
There is no problem in relation to the compatibility with this accessory, since it works in practically all the smartphones on the market. With real-time tracking function, the plastic it uses as a manufacturing material offers excellent resistance.
GLOGLOW Mini Tracker
Aesthetically this is one of the most striking models of all the chosen ones. Its triangular shape allows it but, in addition, its intense green color makes it not go unnoticed and therefore losing it is something … at least complicated. It weighs less than 10 grams and is compatible with Bluetooth 4.0.
Dioche Fingerprint Padlock
Goodbye to complicated keys and combinations. Never worry about losing your password or forgetting passwords. Your finger is the key, and it only takes you 1 second to unlock it. The smart lock can record up to 10 different fingerprints. Forged with aluminum alloy metal body and stainless steel shackle for superior cut resistance.
Anki HappiGo
This is a multifunctional Bluetooth accessory that has a very attractive design and can be purchased in various colors. The Bluetooth connection distance it offers is good, as it reaches 3 meters so it is quite useful. Interesting to comment that this device adds a GPS tracker that works well.
Uyuke On Air
The effective distance at which this model works is 10 meters, so it complies with the Bluetooth 4.0 standard it uses. The application it includes is one of the most complete of all current models, and you can buy it in various colors, something that is positive if, for example, you want to use it on the key ring.
Tidyard USB Rechargeable Smart
The padlock supports up to 20 fingerprint registrations. It has a built-in 150 mAh lithium battery, supports up to 3 months of standby time, and can be opened 2000 times. It is IP65 Waterproof: it can be protected from water and dust, allowing its application outdoors. With built-in advanced CPU, great identification, it only takes 1 second to unlock.
L13 Fingerprint lock
This lock supports 360 degree angle fingerprint recognition. The fingerprint identification function provides a secure and private way of unlocking and identity verification (it can support up to 10 fingerprint recordings).
Mini fingerprint padlock
Goodbye to keys, password and combo lock, no app, no Bluetooth, this smart lock is simply unlocked with your thumb. Smart padlock with state-of-the-art fingerprint identification technology. Safe and convenient. Supports 360 degree angle fingerprint recognition and 0.1 second unlock. Support 20 fingerprints, 1-2 is the administrator, 3-20 is the normal user, 21 cannot be registered, not overwritten.
Evershop Nut
Another of the models that is worth taking into account, since among other things it allows two-way communication, so it makes the phone vibrate in case you don't know where the synchronized one is. It includes a GPS tracker and the weight is quite low since it is below 100 grams.
Sorliva Locator
The Bluetooth version that this accessory uses is 4.0, and it has a large number of functionalities, including sounding an alarm if the connection is lost. With the possibility of synchronizing up to four elements at the same time with your application, it also tracks by GPS in real time.