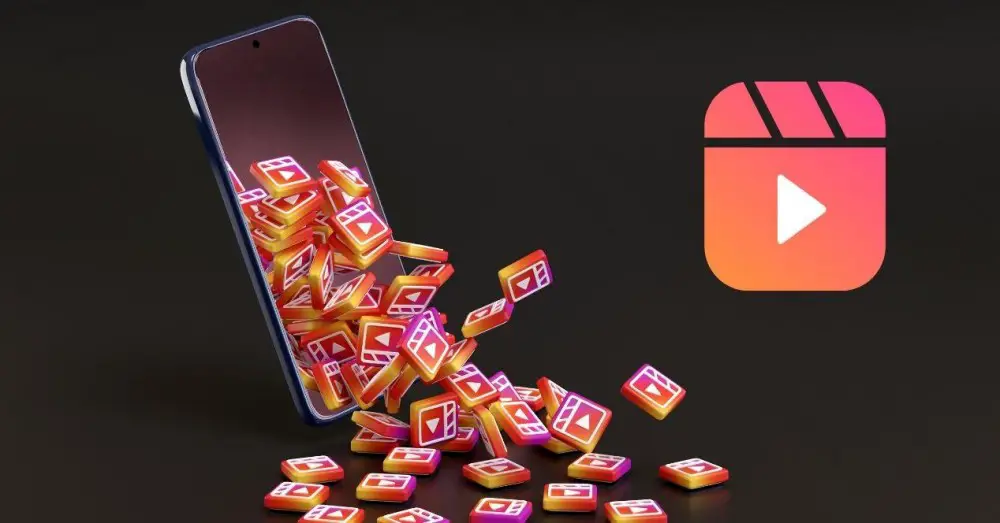 Creating your own Reels on Instagram is easier than ever. Although you can do it from the social network owned by Meta, there are many apps that will help you improve your content in seconds and in a very simple way.
For this reason, we are going to tell you about the most recommended applications so that you can dazzle your followers with the Instagram Reels and videos that you publish from now on. Discover them!
Mojo, with hundreds of templates
If you are looking for animated content for Instagram or other social networks, in this app you will find more than 400 templates to create your own content. You will be able to make Reels in seconds and with the latest sounds .
In addition, it has exclusive effects for your texts and much more. You can share directly from the app on any social network or platform, including Instagram and TikTok.
---
CapCut, the most complete
CapCut is a video editing app that has many advanced features so you can create your own Instagram Reels. Thus, you will be able to edit your videos, add effects, improve color, edit sound, add more sounds and much more.
Once you control it, you will be able to do practically whatever you want with it because it has many possibilities at your fingertips.
---
InShot, very easy to use and with Pro edition
This is a simple app to edit photos and videos with which you can make your own Reels. You can add sounds, effects, text, stickers and songs without copyright. It has basic and advanced video editing features, with many possibilities at your disposal for free.
You can add voice over. In addition, it offers you a great facility to share on Instagram and other social networks.
---
Viva Video, many templates with quality effects
Undoubtedly, a very interesting app due to its advanced functions, although there are many for which you will need your premium version. However, with the free version you can trim videos, join clips, add music and do many other things.
You will have at your disposal high-quality templates with magical effects and transitions . Adding photos to create videos is very simple and fast.
---
Create all your social content with VideoShow
It consists of a video editing tool in which you can create your videos, presentations, memes and much more. It's perfect for your Reels, to which you can add filters, stickers, music, sound effects and much more.
You will be able to save videos in HD without losing quality, among many other things. There are songs without a license. It is very easy to use.
---
YouCut, with all the functions you need
You couldn't miss this interesting video editor with many effects and transitions, with basic and more complex functions. It allows you to merge photos and videos, among many other functions. You can add music, effects and much more.
---
Vidma, professional edition without watermarks
In case you need a professional video editing tool, you will like this one. You can edit your content, add songs, sound effects, stickers, animated texts, transitions and much more quickly and easily. It allows you to create 4K videos and export free music content without watermark.