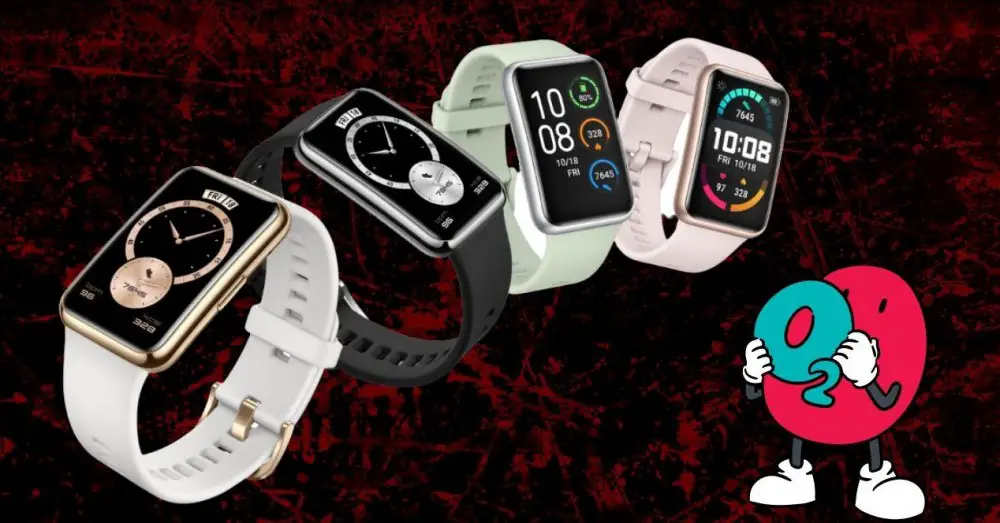 The level of oxygen in the blood is one of the aspects that matters most to watch users because they allow them to know the levels of oxygen in the blood to know the effort in training, sleep phases, respiratory problems and other interesting information. For this reason, the SpO2 (oxygen saturation) is one of the most coveted sensors when buying a new cheap watch.
For this reason, we are going to tell you about some of the cheap watches that are capable of measuring blood oxygen. It is recommended that these values be between 95 and 99%.
Huawei WatchFit
You can find it in an attractive sleek edition with a metal body and a 1.64-inch AMOLED screen. It is a watch with 96 training modes , built-in GPS and various sensors to check levels such as blood oxygen. Its battery life is up to 10 days.
It is a 5 ATM water resistant model with a premium polished stainless steel dial and many unique features. With it you can control your health and workouts easily and in the most comfortable way possible. It also includes heart rate monitoring 24 hours a day.
Amazfit Bip U
Amazfit Bip U is a smart watch that you can find for less than 45 euros, specifically now you will also see an offer for 38 euros, with the possibility of using a 5% coupon. Much cheaper, this smartarh has a 1.43-inch touch screen with 5 ATM and blood oxygen meter.
With an attractive design and more than 50 spheres available, it will be much easier and more comfortable for you to access this and other information. It has a square shape and many interesting features for your health and sports, which make it an excellent option in a very economical model that you must connect to your mobile to enjoy all its possibilities.
Xiaomi Band 7
Xiaomi's new activity bracelet is amazing and has improved considerably over its predecessors. You can buy it right now for less than 60 euros with a promotion. It has a good 1.62-inch Amoled screen with several sensors to monitor physical activity and your health status, including blood oxygen levels.
You will be able to monitor your blood oxygen during the day and it will send you alerts for imbalance levels , with heart rate control 24 hours a day. It features stress, sleep, female cycle tracking and more. It has more than 110 training modes. It is water resistant up to 5 ATM and its battery is extra long, lasting 15 days.
Amazfit Bip 3
Amazfit Bip 3 is a model that never goes out of style and that you can buy for much less, in addition to its price of less than 60 euros, you can buy it now with a 5 euro coupon. It has a large 1.69-inch color screen with over 50 watch faces and full health monitoring. Among them, you will be able to measure your blood oxygen saturation in just 25 seconds to know your heart rate, physical condition and stress level, among other aspects.
It is a 5 ATM water resistant watch with a battery that can last up to 14 days. Its design is very attractive and light.
HUAWEI Band 7
HUAWEI Band 7 is a model that allows you to monitor your health and exercise thanks to its features, with an ultra-thin 1.47-inch frameless screen, 96 training modes and several health controls. In addition, its battery will last you up to 2 weeks.
One of its main attractions is its automatic monitoring of SpO2 and heart rate, with warnings if your blood oxygen or heart rate are outside normal values. It also includes an intelligent assistant for practically everything you need and a large number of high-level functions.