The release of the Android 14 operating system update is approximately two months away. However, some individuals are already eager to experience the new version. Unfortunately, there is no alternative but to wait. Nonetheless, you can plan ahead by purchasing one of these affordable smartphones that will receive the update in the future.
It's worth noting that since these are budget-friendly phones, the arrival of Android 14 may take slightly longer than usual. Therefore, patience will be required if you wish to save money. Among the available options, you'll find popular brands such as Xiaomi and Samsung, offering compelling quality-price smartphones with customized software layers that enhance the overall user experience.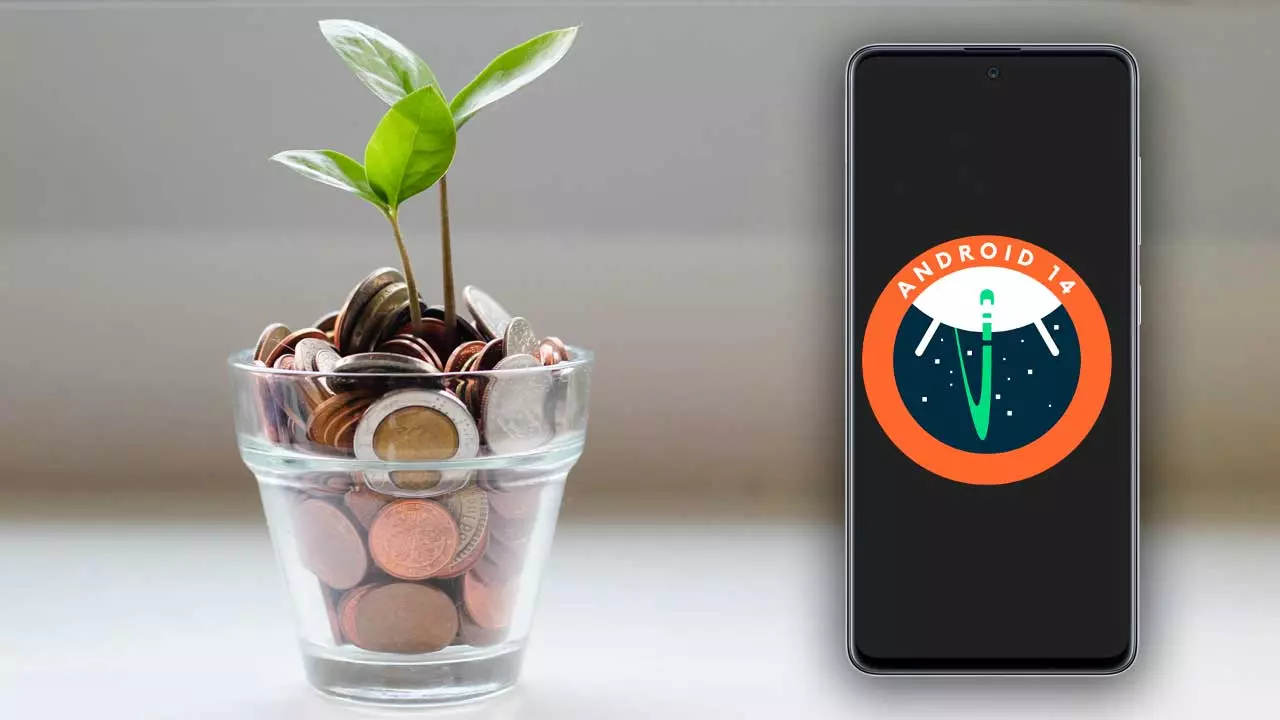 Android 14 will arrive in August
The Android 14 version of the operating system is expected to be released around August or September, coinciding with the launch of the Google Pixel 8. This will be the time when smartphones will start receiving the update. Until then, you have the opportunity to purchase one of these devices at a reasonable price, allowing you to be prepared for the arrival of the new version without having to spend excessively.
Xiaomi Redmi Note 12, the cheapest with Android 14
Currently, the Redmi Note 12 priced at 155 euros stands out as the best value-for-money option. By choosing this phone, you can ensure future compatibility with Android 14. The device features a high-quality display, utilizing a 120Hz AMOLED panel to deliver vibrant and seamless image reproduction. Its processor provides stable overall performance, minimizing significant slowdowns. Additionally, the phone is equipped with a 5,000 mAh battery that supports 33W charging, promising long-lasting battery life. The triple camera setup, led by a 48 MP sensor, captures vivid and detailed photos with attractive color rendition.
Samsung Galaxy A14, unique software
The most affordable Samsung mobile device that will receive the Android 14 update is the Samsung Galaxy A14. Priced at 152 euros, this phone features One UI 5.1 as its customized user interface, offering various software features and enhancements. The device sports a 6.6-inch LCD screen with Full HD+ resolution. Its standout feature is the 50 MP primary camera, capable of capturing impressive photos considering its price point. Additionally, the phone boasts a large 5,000 mAh battery, ensuring extended battery life.
POCO X5, with 5G and Android 14 in the future
The POCO X5 is a smartphone that offers similar features to the Redmi Note 12, but at a slightly higher price point of 219 euros. It shares the same 120Hz AMOLED screen, ensuring excellent image quality. Powered by the Snapdragon 695 processor, it delivers smooth performance for everyday apps, although it may not handle extremely demanding tasks as efficiently. Like the Redmi Note 12, it also features a 5,000 mAh battery with 33W fast charging and a triple camera system utilizing the same sensors. The main lens, with 48 MP resolution, captures striking and detailed photos. However, the distinguishing factor of the POCO X5 is its 5G connectivity, allowing for high-speed internet browsing.
OPPO Reno 7, beautiful design and LED light
The OPPO Reno 7 is a mid-range smartphone priced at 259 euros, and it stands out with its attractive design featuring a leather-like finish. One notable feature is its photographic module, which illuminates like a regular LED light when receiving notifications. Additionally, weighing just 175 grams, it offers a comfortable and lightweight feel in the hand.
The OPPO Reno 7 boasts a 90Hz AMOLED screen, providing vivid and fluid images. Its camera setup includes a 64 MP main lens, capable of capturing impressive photos in both day and night settings. It's worth mentioning the presence of a 2 MP microscope sensor, allowing for capturing remarkable details.
In terms of software, the OPPO Reno 7 will receive an update to Android 14 in the future, and there may be additional updates beyond that. This ensures that users can enjoy the latest operating system and potentially future versions as well.
Xiaomi 13 Lite, a premium mid-range with Android 14
If you're willing to spend a bit more money without venturing into exorbitant prices, the Xiaomi 13 Lite is an excellent option available for 379 euros on the Xiaomi website. It is the latest premium mid-range release from the Chinese brand, known for its lightweight design, weighing only 171 grams. Despite its lightness, it doesn't compromise on battery life, thanks to its 4,500 mAh battery which supports 67W fast charging, allowing you to reach 100% in approximately 40 minutes.
The Xiaomi 13 Lite comes with Android 13 and MIUI 14 out of the box, and it's expected to receive the Android 14 update in a timely manner once it becomes available. The device is powered by the Snapdragon 7 Gen 1 processor, which delivers outstanding performance across various tasks. Furthermore, its camera setup surpasses its predecessors, providing excellent image quality and capturing remarkable shots.