NFC technology has been with us for quite some time, but it has not been until relatively recently that its use has begun to spread disproportionately. This is mainly due to the pandemic caused by the coronavirus, which has caused contactless payments to become a trend.
Today practically all smartphones have it, although there are some exceptions. In addition, the fact of incorporating this property does not raise the final price of the product. In fact, you can find really cheap options that will allow your account not to suffer any damage.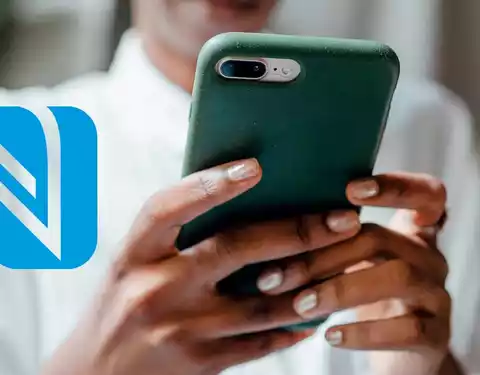 What is NFC for?
The truth is that the vast majority of users use the phone's NFC to make payments without having to take out their wallet, but it's not the only thing you can use this tool for. You can also transfer files just by bringing it close to another terminal, as well as open the car door or automate actions through NFC tags. That is why it is the technology of the future and for this reason you should opt for a device that integrates it.
POCO X3 Pro
The specifications of the POCO X3 Pro convince anyone, and it is not for less. This smartphone from the Chinese company has incredibly powerful properties without spending too much due to its cost of 250 euros.
It should be noted that it is not only characterized by this particularity, but that it is accompanied by a Snapdragon 860 processor that guarantees outstanding performance. Not to mention its colossal 5,160 mAh battery , which will allow you to keep NFC active without negatively affecting autonomy.
Xiaomi Redmi Note 10 5G
The main asset of this mobile from the Chinese technology giant is connectivity . The features of the Xiaomi Redmi Note 10 5G are ideal to enjoy the maximum speeds of 5G together with the possibility of using the aforementioned tool.
For a price close to 210 euros you can get a phone that brings with it such interesting features as a 5,000 mAh battery, and a screen compatible with AdaptiveSync technology that allows you to adopt the necessary fluidity depending on the content.
Samsung Galaxy A21s
When we talk about Samsung as a company, quality is assured, since the concern of the Korean firm for its devices is really high. The Samsung Galaxy A21s is proof of this, since, in addition to incorporating NFC, it stands out for its competent features at a price close to 200 euros.
It is worth noting the use of TFT panels for its screen , which achieve a very realistic representation of colors and is pleasing to the eye. In the same way as the previous case, it offers considerable autonomy through the power of its 5,000 mAh battery.
These are some of the options if you want a smartphone with guarantees and that includes a tool as useful as NFC. With them you can squeeze this functionality for hours and without the imperative need to charge the device. It's time to take advantage of your comfort.