Although it is true that current televisions have more and more technologies to offer an image quality beyond any doubt, the vast majority of Smart TVs sin in the auditory section. The solution? Take advantage of a sound system that solves this problem, such as wireless television headphones.
Keep in mind that the lousy acoustic landscape offered by current Smart TVs has a very simple reason: lack of space. Manufacturers know that the end customer wants increasingly thinner televisions, so they do not hesitate to launch more and more stylish models.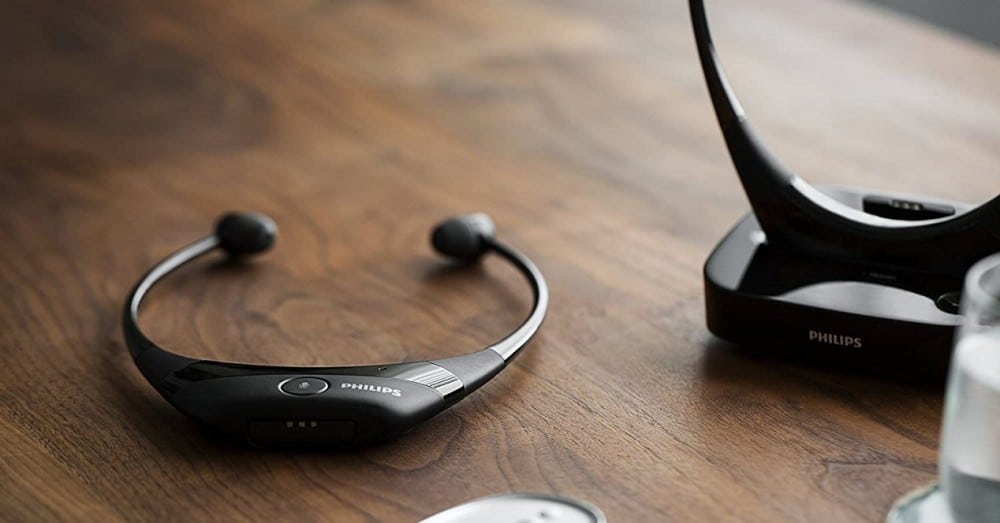 The problem is that with such a small thickness, there is no physical space to accommodate speakers properly. For this reason, the best thing you can do is go for wireless headphones that solve this problem.
Advantages of wireless headphones
When choosing a sound solution that improves the acoustic landscape of your Smart TV, you may hesitate between buying a sound bar, a set of speakers or using wireless headphones.
And we already anticipate that this latest product should not be missing in your living room. More than anything because its versatility is beyond doubt , and you can get the most out of it. For example, if you want to see one more chapter of your favorite series on Netflix and you don't want to disturb other members of your family who are going to sleep, using a Smart TV headset will solve the problem.
In this way, you will be able to enjoy excellent sound quality without disturbing anyone. In addition, all the models we have selected are wireless, so you will have great freedom of movement. For example, you can go to the kitchen for a snack without having to pause the playback. Of course, you have to know how to choose suitable wireless headphones to enjoy the best sound quality on your television.
Types of headphones for Smart TV
To begin with, it must be taken into account that wireless headphones for television usually use three transmission technologies: bluetooth, radio frequency and WiFi. Say that both WiFi and RF connectivity offer low latency.
You will also find in our compilation some other bluetooth model, but the manufacturer has implemented a series of technologies to avoid low latency, so you will not suffer a mismatch between the image and audio signal.
Regarding sound quality, the size of the diaphragm of each of the helmets. To achieve a good listening landscape, the minimum diameter must be 40 mm, so all models (with the exception of two units, since they have been designed for people with hearing problems) will comply with these characteristics. Are you worried about the connection method? You can be calm.
More than anything because all the bluetooth, RF or WiFi headphones that we have selected will be able to connect with your television. Regarding the radio frequency models, it should be noted that they have an adapter that will allow them to be used without problem on your Smart TV. Let's look at the different options available.
Sennheiser RS 195
We begin this compilation with the great jewel in the crown within the catalog of wireless headphones for Smart TV of the German manufacturer. We already anticipate that the German firm is one of the great references in the industry, which is why you will see several of its solutions in this compilation.
In the case of the Sennheiser RS 195, we are facing the most vitaminized TV headphones of the firm. They have all kinds of technologies to offer the best sound.
Philips SSC5001
Do you wear glasses and headband headphones bother you? Do not miss the Philips SSC5001, whose particular design makes them ideal to use without the temples of the glasses sticking you after prolonged use. Plus, your acoustic landscape will live up to expectations.
Sennheiser RS 5000
We return to Sennheiser to recommend their RS 5000. In this case, they are an ideal solution for people with hearing problems. For starters, they have three sound modes, and in one of them they focus on enhancing the dialogues. To this must be added the fact that they have been jointly designed by Fraunhofer IDMT, a leading German institute for hearing and audio research . The result? A tall product.
Sony RF MDR-RF855RK
Fourth, we want to recommend the Sony RF MDR-RF855RK. Beneath an impossible to pronounce name, hidden wireless Smart TV headphones will not disappoint. More, seeing the discount they have so that you can buy them cheaper than ever.
Artiste ADH300
And what about these wireless headphones from Artiste . An ergonomic model that will allow you to use it for hours in a very comfortable way. Furthermore, its 40mm drivers ensure a simply exquisite acoustic landscape. And its battery indicator is another detail to take into account.
Sennheiser RS-127
Following this compilation of the best wireless headphones that you can buy for your television, we could not miss the opportunity to recommend the Sennheiser RS-127. A model with great autonomy (the firm guarantees up to 21 hours of playback) and that will not disappoint you at all.
Sony MDR-RF895RK
Are you looking for helmets that you can use both indoors and outdoors? The Sony MDR-RF895RK will not disappoint you at all. They have 20 hours of autonomy , in addition to noise cancellation in case you want to take them outside. Keep in mind that to connect them with your smartphone you will have to use a 3.5 mm connector.
Avantree Aria Pro
And what to say about the Avantree Aria Pro. A bluetooth 5.0 model so that the latency problem is annulled, and that also have noise cancellation and a removable microphone so that your calls sound clearer and clearer than ever.
Sony MDR-HW700DS
The latest model from the Japanese firm that we want to recommend is the main spearhead of its Smart TV headphones division. We already anticipate that the Sony MDR-HW700DS are not exactly cheap, but they offer the best sound you can find.
PHILIPS SHD8850 Wireless Headphones
We finish this compilation with the best wireless headphones that you can buy to use with a Smart TV with the PHILIPS SHD8850. A model that, according to the excellent ratings it has on Amazon, boasts a very interesting value for money.