Temu is a mobile application that offers a wide range of exclusive products with free shipping worldwide. It boasts an extensive collection of items, including clothing, footwear, cosmetics, beauty products, home decor, crafts, and much more. With competitive prices that rival popular platforms like Amazon, AliExpress, Miravia, and Shein, Temu has gained significant popularity and has become one of the most downloaded shopping apps of the moment. However, before engaging in online shopping through the app, it's natural to have concerns about its reliability and legitimacy.
The app assures users that they can discover thousands of new products and stores daily, with discounts of up to 90% and the added benefit of free shipping and returns within a generous 90-day period. While these offers may appear too good to be true, it is important to address any doubts or suspicions that arise regarding the authenticity and trustworthiness of the online fashion store.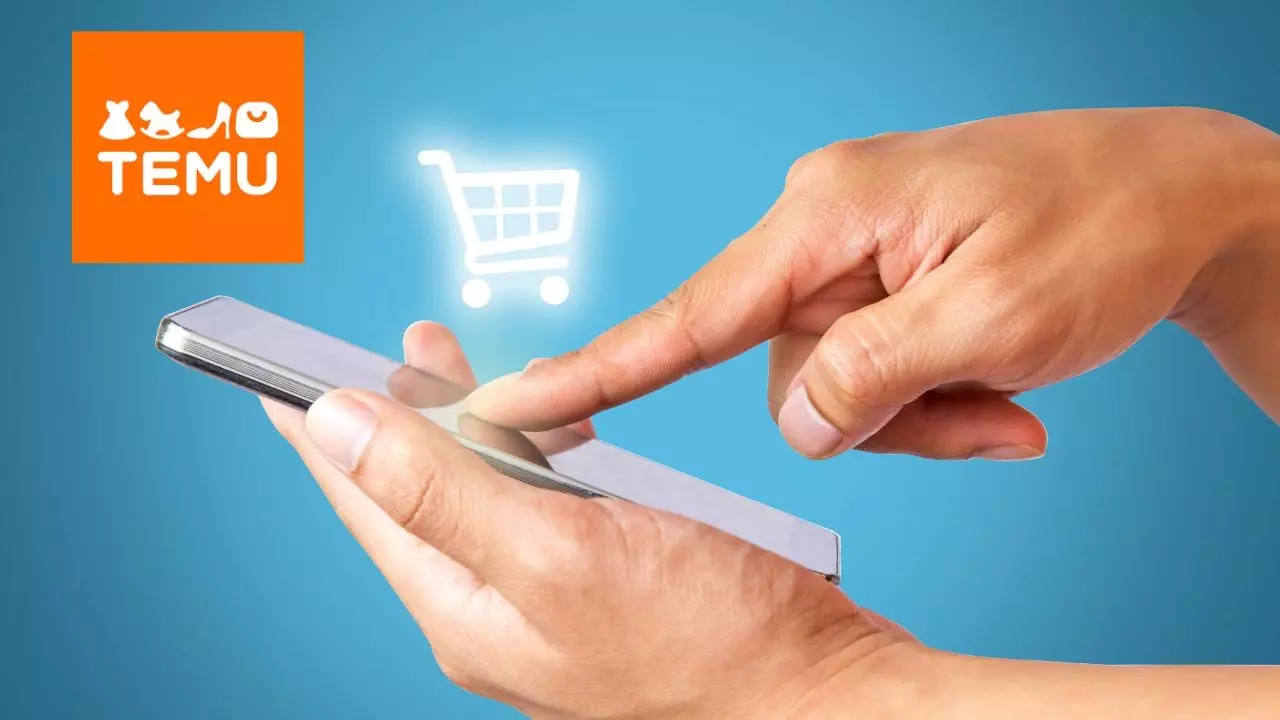 How Temu works?
The first thing you must do to access the offers is download the application from the app store on your mobile.
After browsing through the app and exploring the offers, you will need to create an account or log in using your Facebook or Google credentials in order to proceed with your purchases. Once logged in, you will be greeted with a plethora of enticing offers and various product categories to refine your searches. Prepare to be pleasantly surprised by the remarkably affordable prices of certain items. However, there is a catch that you may not be aware of: to finalize your purchase, a minimum order of 10 euros is required, and in some cases, a minimum purchase of 20 euros may be necessary.
One aspect that may raise concerns is the requirement to provide your phone number for delivery purposes, despite the fact that the couriers may not contact you thereafter. Once you have entered all the necessary details regarding your address and payment, the purchased products will be dispatched to you. Before completing the purchase, make sure to double-check that all the information is correct. Payment options include card, PayPal, Google Pay, or Kiarna, and Temu assures users that all data will be encrypted for security. So far, everything seems fine. However, the question remains: can you trust that they will deliver the products you have ordered?
Is it trustworthy?
Opinions about Temu's reliability and overall experience vary among users. While some individuals praise the app for delivering products at great prices and ensuring a seamless shopping experience, others have encountered certain issues. For instance, some offers may not be available, prices could change after registration, or similar products might be found at lower prices on platforms like AliExpress. Additionally, there may be tantalizing products listed that are out of stock, and if you opt to receive alerts when they become available, they may be offered at higher prices.
Despite these drawbacks, Temu does offer genuinely interesting deals if you know how to navigate the online shopping section and take advantage of the available offers after registering. However, it's worth noting that there are users who consider the app to be a scam. These individuals claim that false prizes are promised but not delivered. There have been reports of users being asked to provide their contact information, with the expectation that their contacts will sign up, only for the person referring them to receive no reward in return. This approach can result in an initial surge of app downloads as people attempt to obtain free products or prizes by enticing their friends to join. Although there may be instances where someone received a gift, it is exceedingly rare or almost impossible to achieve.
When examining Trustpilot reviews, the app's reliability appears to be noticeably lacking. There are complaints about issues with returns, unresponsive customer service, delivery problems, lack of company invoices, and lengthy wait times in the chat feature. Additionally, many users express frustration regarding the games, where it seems that nobody has been able to win anything. It becomes challenging to discern genuine opinions from those that are not, and there are individuals who solely seek to share their referral codes for free prizes. Thus, the credibility of the platform remains questionable.
Pros:
– Free shipping for minimum orders
– Orders generally arrive as expected
– Good offers are available
– Trusted payment options
Cons:
– The app may lack intuitive user experience
– Finding good deals requires extensive searching
– Less variety than promised
– Minimum order requirements
– Price fluctuations when registering or from advertised promotions
– Prizes and games are difficult or impossible to obtain
– Poor customer service
– Cheaper products can be found on other websites
At first glance, the website appears to offer inexpensive products, but finding true bargains can be challenging due to the unavailability of offers or higher prices compared to platforms like Miravia or AliExpress. It may be acceptable if you come across a product you like and are willing to take a risk by placing a small order, as long as you don't expect high-quality items. However, it is currently not the best choice. It is more advisable to consider more established stores, such as the aforementioned ones. Above all, we strongly discourage participating in any games that involve sharing your friends' contact information, as it is highly likely that you won't receive the promised prizes.