Among the many programs that we normally have installed on our PC, there are some that are more demanding in terms of resources than others. Everything related to photo editing, more if it goes through Photoshop, is a clear example of all this. This is because sometimes the demands can be high.
This is something that is especially evident with the latest versions of the photo editor, as we use it with many high definition elements. This means that we have to load a very powerful program on the computer in addition to the corresponding large photo files. It is not difficult to imagine that in most cases we will try to make the application itself work as smoothly as possible.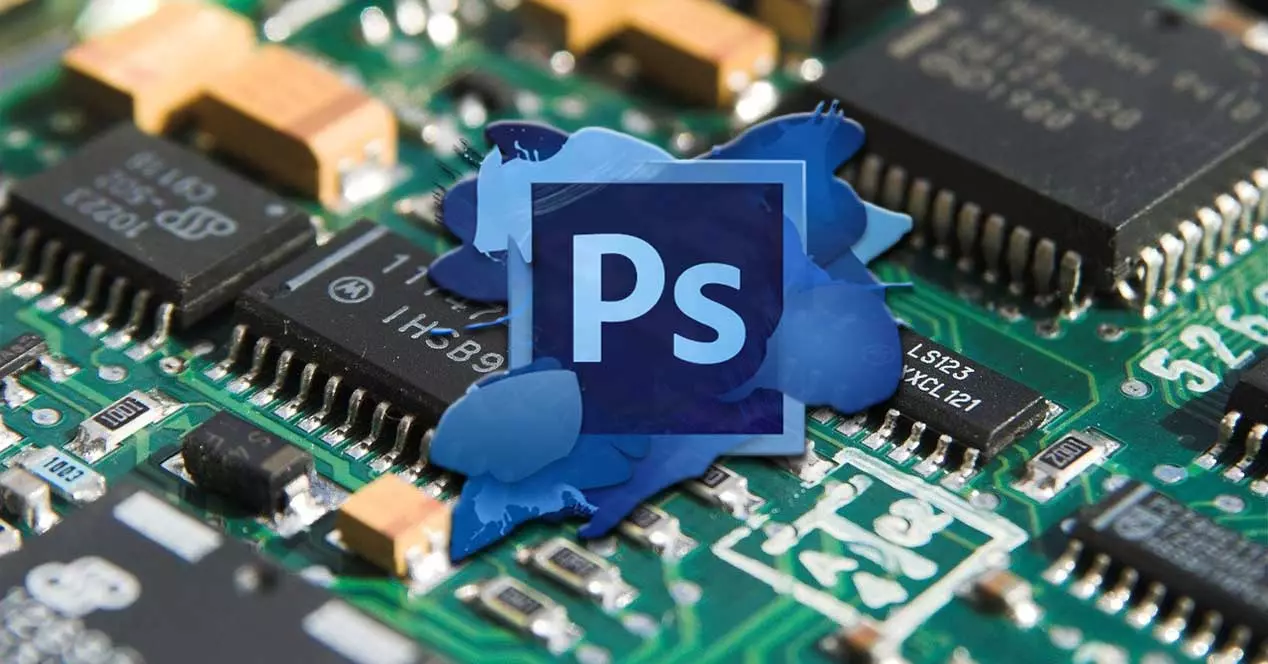 Along these same lines, we want to talk to you precisely about this versatile Adobe program that allows us to carry out a multitude of tasks related to photography. In fact, most of the time you won't need any introduction. Photoshop is one of the most popular and used programs out there for years. Once we know all this, if what we want is to optimize the operation of the photo editor and make it go faster, we can take several measures. First of all, you have to know that the application itself offers us a series of functions that will help us for all of this, such as hardware acceleration.
At the same time, we can look for a series of previous steps in the operating system itself to optimize the operation of Photoshop . Next, we are going to talk about the drivers that you should update to improve the performance of the aforementioned program.
Update drivers to improve Photoshop
We have already told you before that this is a program that is sometimes quite demanding with the hardware of the computer. Therefore, it is not difficult to imagine that keeping certain drivers updated for this will not help to improve its performance.
With all this, what we achieve is that the Adobe program works faster and we can work with it more fluidly. As is usual for the proper functioning of practically all of the components and software of the PC, the first thing that we take into account here is the chipset and the processor .
Keeping the drivers of these two important hardware elements updated will allow us to be able to work in the best way with all the platforms and applications installed. As you can imagine, this is extended to the Adobe program, especially if we take into account the high use it makes of the team's resources . But aside from these two components that we tell you about, there is another more specific one that we should take into consideration in this case. Keep in mind that to get the most out of Photoshop photo editor, graphics play a fundamental role.
Keeping our PC's GPU drivers updated will help us with this program. But not only that, but it will also improve the performance of our games. This will also affect the playback of videos, the operation of 3D graphic design programs, etc.
At the same time, we must keep in mind that in this way we can take advantage of the GPU acceleration function of the Adobe program and improve its performance ostensibly.