If you have a smart speaker with a Google screen , like the Nest Hub or Nest Hub Max models among others, you are in luck. From now on you will be able to enjoy all the Disney + content in them by simply asking Google Assistant to reproduce it. So if you're interested, here's how you can link the service.
Disney + comes to smart display speakers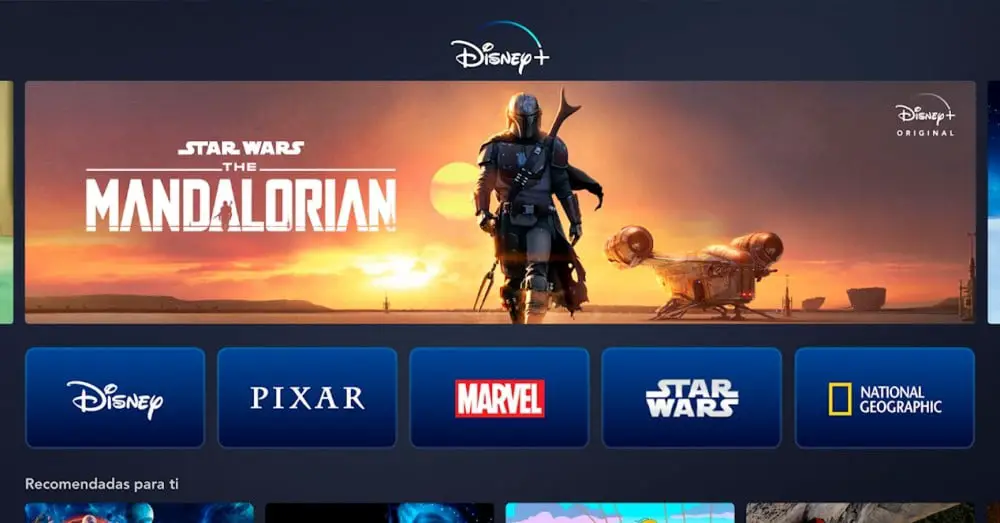 Google announced an interesting novelty for all owners of a smart speaker with the company's screen or any other model compatible with Google Assistant. From now on you will be able to link Disney + with the aim of being able to access its entire catalog by just asking the company's voice assistant.
Thus, in the same way that happened with Netflix, you only have to go to the Google Home or Assistant application to add your account and from there, with a simple "Hey Google, play the second season of The Mandalorian" you will start to see this or any other series or movie available in the catalog.
Logically, as you can already guess, the multimedia experience will not be nearly the same as you will have with a television with a larger screen diagonal and a good sound system. But for those moments when you are cooking or just washing dishes, etc., it can be quite practical to be able to ask him to reproduce some content of your interest.
Of course, it is important to know that, at least for now, the touch screen controls do not allow the use of the service interface . This means that you will not be able to touch on it to change the program or movie as well as perform other types of actions. Everything must be through voice commands or gestures.
The latter are supported and allow you to use the Nest Hub Max camera, for example, to pause or resume playback just by raising your hand. Although most will resort mainly to the use of voice for all these actions.
How to link Disney + to your Google smart speaker
To link your Disney + account to your smart speaker with screen and support for Google Assistant, the simplest thing is to use the Google Home application on your smartphone. Once in it, follow the following steps:
On the home screen, tap on your icon to access the profile
Once done, now tap on Assistant Settings
In the new screen that appears select the Services tab
Go to the Video and Photos option
There will appear link Disney +
When you click, you are redirected to the Disney website to log in
Once done, everything will be ready and you can access your catalog via voice
If for some reason you don't see the option to Link Disney + account and you do see the Netflix and YouTube Kids accounts, don't worry. You may need to wait a few hours for the option to be implemented or have a little more patience until it reaches your region. Because the launch has not been global.
At this time, the option to link Disney + to Google Assistant is only available for the following countries : United States, United Kingdom, Germany, Spain, Italy, Austria, Ireland, France, Switzerland, Netherlands, Canada, Australia and New Zealand.
In the same way, do not despair, according to Google it will only be a matter of a few months that it reaches more regions. So be patient.