TikTok has become not only a very interesting social network, but also a whole job opportunity. More and more people are succeeding, starting to gain followers and being discovered by brands. If you want to become famous on TikTok you should know that everything is in your hands. You just need your smartphone, a lot of effort and a few accessories to stand out.
The Musical.ly social network disappeared years ago to make way for TikTok. In the midst of a pandemic, and with confinement in full swing, people discovered how entertaining it was to slide between videos. Because despite what you may think, TikTok is much more than songs and dances. In this network you can find humor, animated shorts, POVs, book reviews… The limit is the creators' imagination!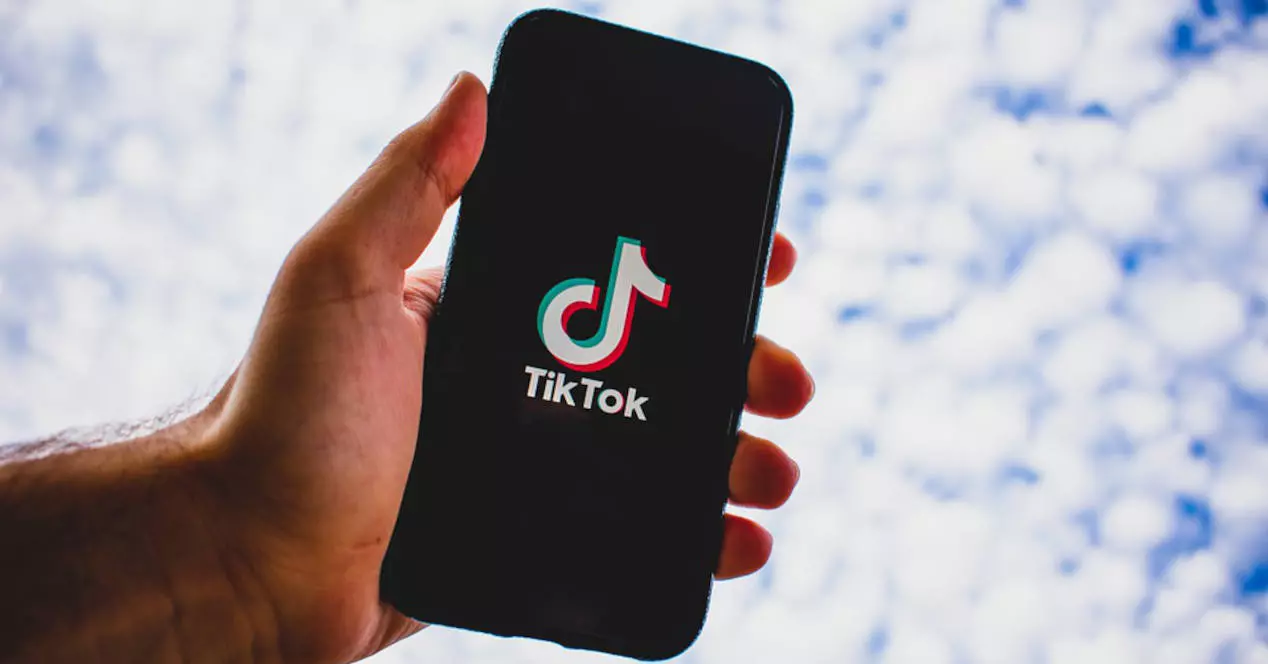 How to become famous on TikTok: some technical keys
TikTok currently reaches more than 500 million users and the social network has already surpassed that dancing moment to go much further. There is a very important core of users who continue to use the video creation tools just as they did with Musica.ly. However, more and more other actors have appeared who are taking it in other directions. The essential thing about the app is that it fosters the creativity of the youngest by putting in their hands a powerful audiovisual tool with which to express themselves.
Likewise, it is an open door to a new labor market . Social networks, in themselves, represent a great job opportunity. And if it is your dream, you should know that there are certain keys that will bring you very close to fulfilling it. All of them have to do with the most technical aspect of recording and that is essential to success. No one will see your videos if, no matter how clever they are, they are of poor quality. That is why you must take care of the details, being especially careful with the ones that we are going to see next.
Lighting can completely change the scenes you shoot. In this sense, it is essential to have light beyond natural. In this way you will not have to depend on the sun to be able to record, and the task will be much easier.
Along with this, the sound and quality that it has will be decisive. What's more: if your TikTok doesn't look good but you hear it with quality, it will have more visits than if the opposite happens. Spectators are very upset not being able to listen to something that interests them. Investing in microphones is always a good idea.
Image quality depends on much more than light. The planes you choose and that these are correctly stabilized is of vital importance. And for that nothing like having tripods, selfie sticks and even stabilizers.
Originality and innovation is rewarded. Smartphone lenses will allow you to do this affordably. You will not have to buy a professional camera, because today a phone can give us all that.
Finally, remember something fundamental: your work tool is vital . Take care of and protect your phone with specific covers when you go to carry out risky activities. And try not to run out of battery. You can help yourself with external batteries , for example.
Once we are clear about these principles, we can continue and launch ourselves fully to see what accessories can help us succeed. Remember that both originality and effort must be you who put them.
Lighting is essential in TikTok
As we have explained, light is key both when taking photographs and recording videos. It is what directs attention to one area or another of the image, for example. Having artificial light can become very important if we do not have the possibility of always recording in broad daylight. However, you should know that the lights you choose will depend a lot on the type of TikTok you want to record. If you're looking for close-up videos, there's nothing like a ring light that directly focuses on your face.
There are different types of rings, as we will see below. On the one hand, we can find those that have a built-in tripod , which are very comfortable because they allow you to choose many positions. On the other hand there are those that can be attached to other tripods , interesting if you want more versatility. And finally you can find them very small , enough to hook them on your smartphone. Let's see some examples!
BlueBee brand light ring with tripod
This ring light will allow you to choose between three color modes and ten different brightness levels. In addition, it brings with it a tripod on which you can place your phone comfortably.
You can adjust the angle up to 360 degrees, which will allow you to record videos in many different ways. The mobile phone holder is very flexible and versatile , something that is always an incentive in these instruments. It is charged via USB cable, so you can plug it almost anywhere.
AUTOPkio Selfie Light
With this super flash you don't have to worry anymore about finding the perfect lighting . It will help you take photos or videos at night or in dark areas. In addition, as it clips directly to your smartphone, it is very easy to place.
Features 6 super bright LED bulbs. These are responsible for providing incredible lighting with which you will not need anything else. If you want to make your face the protagonist , it is the ideal option.
Wearable clip-on ring light for TikTok
If you prefer a ring light to which you can remove the tripod it comes with and add any other, this is the best option. It is fully adjustable, has 360 degrees of mobility and 3 lighting modes . By bringing a clip to hook it, you can even place it on your laptop if you want to do a live show with better lighting.
The microphones: improve sound quality
While it is true that the sound of your smartphone's microphone may sound good, there is nothing like having professional microphones. TikTok users will notice the difference, and your videos will gain a lot of views.
There are certain methods to improve the sound of a video. If you don't want to opt for a professional microphone, you can always use your headphones , those that already include a microphone. This will already allow you to notice the improvement with respect to the microphone of the mobile phone. However, we are going to give you a couple of options so you can invest in a microphone without spending a lot of money.
You will find different types of microphones that you will have to choose from. It is best to select a lapel phone that connects directly to the phone, since that way it will go unnoticed in the videos. In addition, it will allow you to take it with you everywhere and record from anywhere. But you can also choose a table microphone if you always record at your desk. The main disadvantage is that you will be anchored to an area to make the recordings.
A lavalier microphone with jack port
The first of the alternatives that we show is this lapel microphone with a 3.5 mm Jack port. In other words, you can connect it directly to your smartphone without this being a big problem.
It has an audio sensitivity of 74 dB, and offers noise cancellation to further enhance the sound. The best thing is how discreet it is, and that it allows you to record comfortably with your mobile phone without the need for separate recorders.
Table microphone with tripod: perfect for TikTok
If you are always going to record videos from home, a great alternative is this microphone with condenser and tripod . The quality it offers you is superior, and you can even record ASMR videos if you wish. It connects via USB, so you'll need an adapter to use it with your smartphone.
It is an exceptional instrument for all those who want to sing , or who need to be heard with the best quality. It has reverb effects that make the voice sound much better.
Stabilizers and tripods: TikTok will thank you!
Your smartphone will be your essential tool. You will be able to record image and sound, edit and publish, and all of this with quality. But there is something you must take into account: you will need a surface, an instrument, to be able to move away when recording. And for that there is nothing like a good tripod . When choosing one you should always check the adjustment options : is it a clamp? What height range do you allow? Is it versatile? Will you be able to use it as a selfie stick too? Because yes, selfie sticks are also of vital importance in this section. When you record on the move they will help you greatly improve the range of vision.
Along with tripods, image stabilizers will make you much better. No more posting shaky videos that make your audience dizzy. All your followers will thank you, without a doubt. We are going to see some tripods, stabilizers and selfie sticks that you might find interesting.
Hitchy Mobile Tripod
This tripod offers high quality , and is so small that it will allow you to take it anywhere. It is made of an aluminum alloy , which weighs very little. And it is very sturdy! If you have trips ahead, you are in front of your adventure partner.
It has non- slip rubber feet so you can place it anywhere, regardless of the surface. In addition, it incorporates a bluetooth control with which you can take pictures remotely.
DJI OM4
You will never post a shaky video again if you have this stabilizer . DJI OM 4's powerful motor will keep your smartphone always stable. This will help keep your recordings sharp and incredibly smooth.
In addition, you can experience the extraordinary "Hitchcock effect", a creative zoom that offers a Hollywood atmosphere with minimal effort. You will only have to activate it and the algorithms will do everything for you. If you often shoot TikTok videos away from home and on the go, this stabilizer is a must!
A selfie stick with stabilizer and face tracking
With this selfie stick you will have practically everything, because you can also turn it into a tripod . And it has a stabilizer! If you do not decide on any of the previous products, with this one you will have absolutely everything. It features 360-degree rotation and facial tracking . In this way, there will be no TikTok trend that will resist you. It will become your favorite tool.
One of its great advantages is that it weighs just 200 grams and that it fits in any backpack. You can take it with you and always enjoy the best qualities. In addition, it has a 300 mm long pole so you can have a very wide field of vision.
Make a difference on TikTok with these goals
There's nothing like having smartphone goals to make a difference. With these lenses you can completely change the field of vision. The best thing you can do is opt for a kit like the one we bring, because you will have many lenses to choose from. The way you record videos or take photos will be totally different.
With this kit you can choose between ten different lenses, among which you will find a telephoto lens , a macro lens and even a fisheye lens. Although it is true that you will have to familiarize yourself a little with the use of each one, it will take very little time to see which ones are better for each use. And you will be able to adapt to each situation in the best possible way.
Take care of your mobile phone: special covers and external batteries
Finally, and as we have pointed out, it is essential to take care of the smartphone . Only in this way will we ensure that our work tool is protected. Also, it is important that you try to never run out of battery because you could miss something important on TikTok. For that we bring you two perfect accessories: an external solar battery and an all-proof case.
AICase: a waterproof and shockproof case
If you want to record the best TikTok videos in the pool or on the beach, you have to get this case. It is a case that can be submerged up to 15 meters . In addition, it is very thick and will easily withstand any blow that can be taken.
You will be able to take pictures underwater, as well as videos, thanks to an optical glass lens . It also has a port to place the tripod, in case you want to install it and work more easily. Your phone will be proof against everything: dust, ice and even snow. It is not the cheapest case, but it is the most protective.
Solar external battery: you will never run out of TikTok
This external battery has eco-friendly solar panels that can absorb light and convert it into electricity. That is to say: as long as there is sun, you will always have your mobile charged and ready. If you are used to traveling or if you think you are going to start doing it, it is an essential that you should always carry in your suitcase.
It offers 26,800 mAh, with which you can charge your mobile between six and eight times. In an emergency it is the best thing you can always carry with you. It has two USB ports and even a fast charge option to make it even easier for you. It is, without a doubt, one of the most complete batteries on the entire market.