Without a doubt, the James Bond film saga is one of the most beloved by the public worldwide and it is no coincidence, since for more than half a century they have been showing us the adventures of the legendary agent 007 in a spectacular way. That was not enough, the franchise has also been able to adapt to other media, especially standing out in the world of video games with a title that is iconic of an era: Goldeneye for Nintendo 64.
Around with Goldeneye 007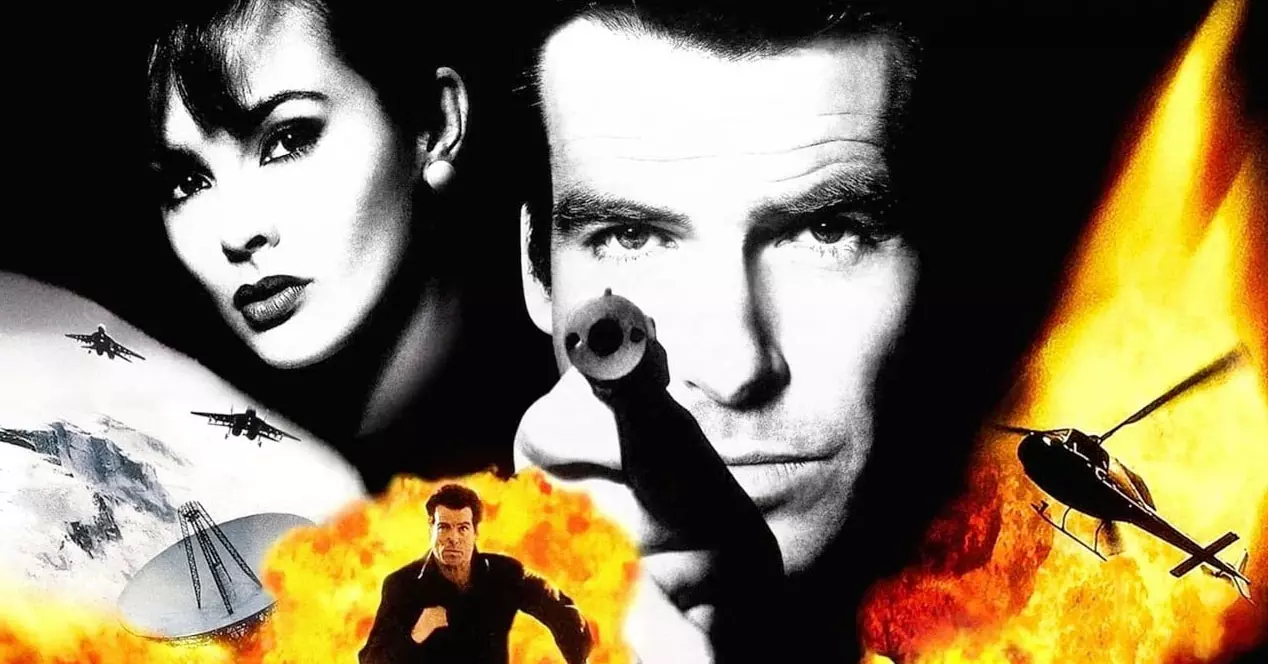 When we think of video games of the most famous double zero super agent in history (from MI6), clearly the one that comes to mind is that legendary Goldeneye 007 for Nintendo 64, developed when Rare was Rare and everyone admired it, and It came from exquisite masterpieces such as Banjo-Kazooie or Perfect Dark. This shooter, at the time of its launch, was considered one of the best seen up to that moment. So ladies and gentlemen, the day all fans of a return of Pierce Brosnan's James Bond may be closer than ever.
A Goldeneye remaster has been rumored for years. Initially it was speculated that this new version would arrive for the Xbox 360 , although in the end nothing ever materialized, beyond a relaunch of the original game without changes for Wii in 2010.
This is where the big moment that we are all waiting for arrives. Twitter user @ Wario64 , an eminence when it comes to video game leaks, discovered Goldeneye 's game achievements within the Xbox system , so it is speculated that this remaster may be much closer than we think. we imagine. It should be noted that this is not the first time that this insider has reported about this game, since in January he already brought this data about him to light.
What's more, in February 2021 a video appeared with the alleged complete gameplay of that version that should have been released for Xbox 360 but was abruptly cancelled, with a much improved graphic aspect than the one we saw on the original Nintendo 64 cartridge. You have it a little higher.
Do the trophies confirm the release?
But the question is, is there any data that shows that this remaster can, this time yes, reach our consoles? Well, there are two tests that almost confirm the return of Goldeneye for Xbox. First of all, this year 2022 marks the 60th anniversary of the James Bond film saga, which began in 1962 with the premiere of 007 against Dr. No , so it would make sense to celebrate this impressive date by recovering and launching a Improved version of what is considered by both fans and critics as the best game based on agent 007.
And, to give more evidence, on June 12, 2022, the Xbox and Bethesda Showcase 2022 will take place , a video game event in which we will learn about all the news on the platform and, if we take into account that the company that originally developed the game, Rare, now works for Microsoft, the existence of this new version of Goldeneye might be more apparent than ever. As they said in that Incredibles movie: Coincidence? I do not think so!
Now we just have to cross our fingers so that this coming June 12 they announce the return of agent 007 to consoles around the world. And you? Do you want this announcement to be made official?