One of the things that portable consoles allow is to play wherever we are. This is something that we find missing in PC video games, as the portable console form factor is rarely seen on PCs. In recent years, several gaming PCs have appeared in the form of a portable console and that is why we have prepared a comparison for you.
A few years ago pocket PCs were nothing more than boring electronic diaries without any use for games, they merged with mobile phones to become the smartphones that we use today. Which at heart are nothing more than computers, but with an ecosystem different from that of the PC and not only in hardware but also in software.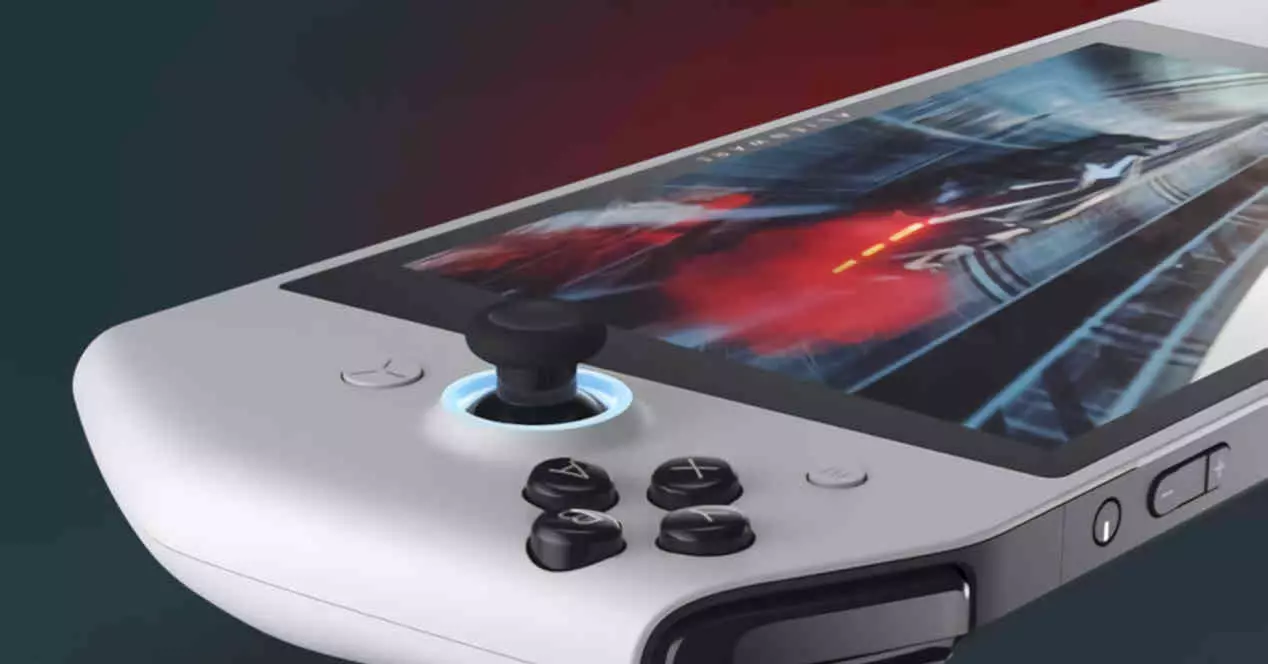 However, for some time now, pocket PCs have literally appeared, which means that both their internal hardware and the software they run are a PC from the literal meaning of the word. Due to their size and form factor, they do not have the most powerful hardware, but some have enough power to run certain classic games and even emulators of old consoles whose games have not appeared on any handheld console.
All the systems that we are going to show you below can run the version for Windows x86 processors and with it all its software. Which in terms of video games means being able to enjoy a good part of the Steam, Epic, GOG, Origin and others catalog. Those who cannot play will be due to the limited power of this type of device. Not sure which one to choose? Do not worry, we have chosen a few models so that you know which is the best for you.
GPD Win 3, the smallest and most compact
The GPD Win 3 is a portable PC that integrates both the controls of a full gaming gamepad as well as an integrated backlit keyboard, which is accessed by sliding up its 5.5-inch touch screen with 720p resolution . Compared to other models in this comparison, it is a model with the most compact size, thanks to its only 550 grams of weight and its dimensions of 198 x 92 x 27 mm .
Like any system of this type, its heart is an APU and in this case it is the Intel Core-i7 1165G7, which has an Intel Iris Xe Gen 12 as an integrated GPU. So despite its powerful processor based on the Tiger architecture Lake does not have an integrated graphics at the level of the others in the comparison, but it is powerful enough to play at 60 FPS in GTA V with the graphics at a medium quality level.
As for RAM, the GPD Win 3 comes equipped with 16 GB of LPDDR4 memory and we can install NVMe M.2 modules of up to 1 TB of memory . Although if we need more storage we can choose to use the microSD slot , but we must bear in mind that the lower bandwidth of these cards and their higher latency slows down the system. In connectivity the GPD Win 3 does not fall short, not only thanks to the Bluetooth 5.0 support, WiFi 6 and the addition of a Thunderbolt 4 port , which will allow us to connect the console to the TV, charge its battery and even connect an external GPU. It also includes a USB 3.2 type A port, a 3.5 mm minijack for headphones and a fingerprint reader.
AYA NEO, PC in the form of a portable console with AMD Ryzen
Waiting for the launch of the Steam Deck by Valve and the improved version of this model, we are facing the most powerful PC in the form of a portable console today. It is equipped with an AMD Ryzen 5 4500U as the main APU. Which includes a 6-core Zen 2 architecture CPU without multithreading support. Which makes it perfect for this type of device. All this with an integrated AMD Vega GPU made up of 6 Compute Units . But the specifications do not end there, the AYA NEO comes equipped with 16 GB LPDDR4X and depending on the model a 512 GB or 1 TB capacity M.2 SSD.
The AYA NEO is a portable console that can operate in two different operating modes in which the clock speed varies. At the most advanced you can reach 30 FPS in GTA V with the graphics in high quality mode. Its screen is 1280 x 800 pixels and therefore with an aspect ratio of 16:10 and what stands out the most is its image quality thanks to its resolution of 215 pixels per inch and its brightness capacity of 500 nits.
Unfortunately it does not contain an integrated keyboard like the GPD Win 3 , but it does have all the buttons and vibration function. Not forgetting the built-in gyroscope and accelerometer. And in the case that we need to connect it to the TV or add accessories, it has 2 USB 3.2 type C ports , one of them to charge the console and the other is Alt DP to send the video signal to an external screen. It also has a third USB-C port that is not used for charging or video and therefore only transmits data and the headphone jack. In case you need Type A USB ports, unfortunately the dock is sold separately.
ONE XPLAYER, The PC in the form of a portable console with the highest resolution
The third and last model that we are going to highlight is the ONEXPLAYER, which draws attention for its design so similar to that of the AYA NEO, for us it is the worst model of the three and the reasoning for this is none other than its screen. An 8.4-inch IPS screen with a 2560 x 1600 resolution is spectacular, but if there is something that every LCD screen has, whatever it is, it is that any image at less than its native screen resolution is not that it looks excessively good. .
As for the rest of the specifications, it has a storage of 512 GB or 1 TB NVMe SSD depending on the model, 16 GB LPDDR4X-4266 in dual channel . It also comes equipped with a microSD card slot , two Thunderbolt 4 ports, a USB 3.0 type A port and a fingerprint reader . As for its wireless connectivity, like the rest of the models, it has WiFi 6 and Bluetooth 5.0 integrated thanks to the Intel radio.
Its APU is a Tiger Lake , where we can opt for the powerful Intel i7-1165G7 , so the architecture of this PC in the form of a portable console is the same as that of the GPD Win 3. Whose integrated GPU allows it to reach 71 FPS in GTA V with the medium quality mode and therefore it obtains a somewhat higher performance than the GPD Win 3, but it does so at a resolution that is a quarter of the screen so the enormous definition that the ONE X has is wasted Player. This allows the ONEXPLAYER to reach an average of 71 FPS in GTA V with graphics at resolutions at a quarter of that of its screen, which makes the high resolution of the screen lose all its effectiveness.