If you are one of those people who never knows what to wear or who thinks that they do not have enough clothes in their closet, with these applications that we will name below, you will be able to organize your clothes as you want and you will be able to create your own outfits for different events or plans that you can have.
Features that these apps must have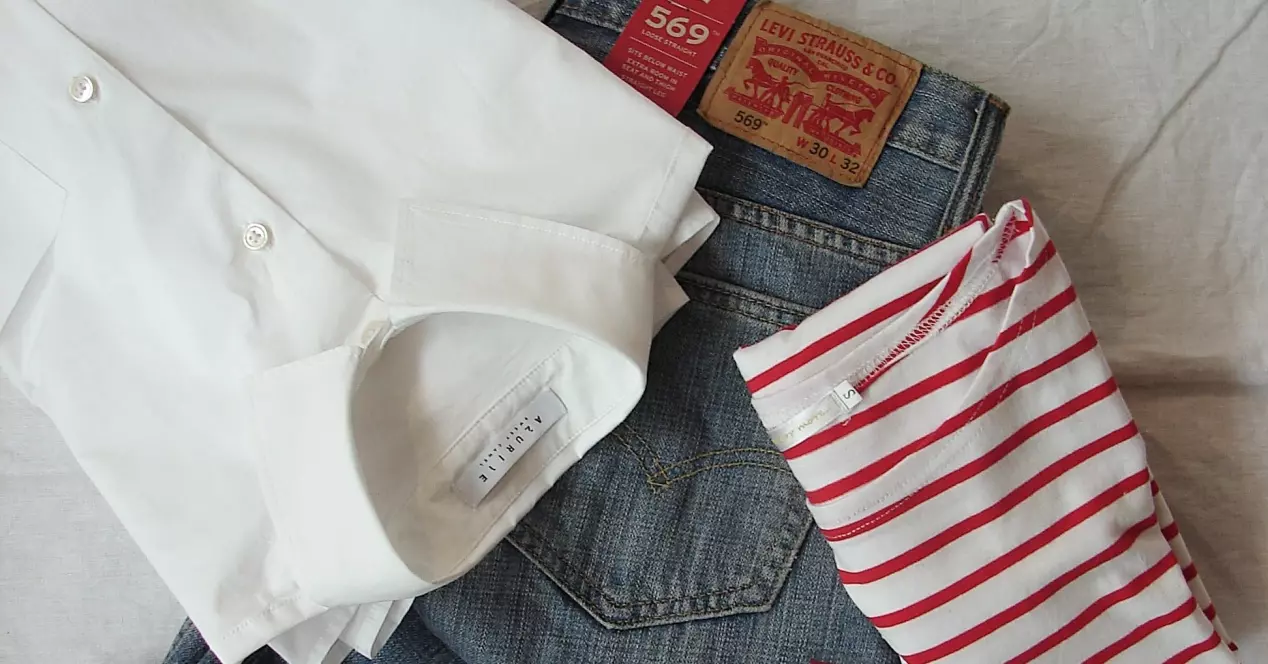 In order to get the most out of these applications, it is ideal that they have an option so that you can create different folders and files. In this way, you will be the one who chooses how you want to have your outfits organized to find them in an easier way.
It is also convenient that they have the option of being able to add photos from your gallery so that you can directly add the exact clothes that you have in your wardrobe and not some similar ones. This means that when creating your outfits, you can be how it really looks with your exact garment and not with a similar one.
Free apps
Although there is a very large number of these types of applications, there are some of them that are free. Within this section we have included those that are free when downloading them, although some have a payment option with which you can increase the capabilities of the app.
Save your wardrobe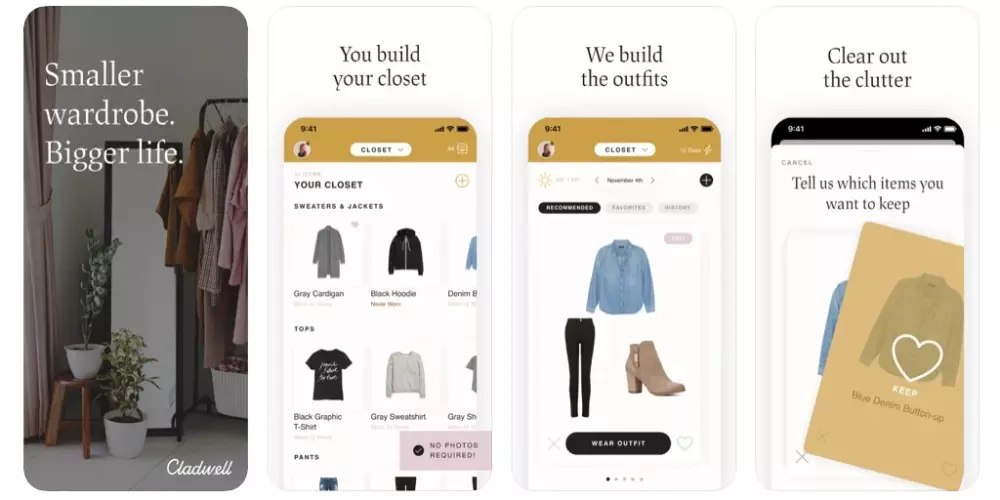 With this application you will be able to scan your entire wardrobe to see how the outfits you have previously thought of would look. To scan the garments, you only have to take a photo of the garment and the app itself will be in charge of classifying the size, color and brand. You can also access the app from any device and have your wardrobe always at hand to create new outfits.
In addition, it has a function with which you can add the location of the garment. That is, if you have left it to a friend, you can put that it is at his house so that you do not go crazy looking for it. Although its classification system is quite simple and how, some users miss some functions such as being able to add notes under the garment or being able to mark your favorite garments in some way.
XZ Closet
One of the key features of this app is that every day it offers you suggestions of outfits and clothes that you might like based on your tastes and the outfits you have made before. To create your wardrobe collection, the app will offer you different photos of clothes similar to the ones you may have and you will have to say if they look alike or not. It is not the best way to make the wardrobe since there is no option to directly add your clothes, and this may not be the best option for users.
You will be able to start making clothing sets as soon as you add the clothes, and in a few seconds you will be able to choose your outfits. When you go shopping you can consult your wardrobe so as not to repeat similar garments that you already have in your wardrobe. In addition, the app has the location of your city to recommend more or less warm clothing depending on the weather it is going to do.
combyne
It has more than 35 categories such as pants, tops or shoes among which you can find practically any garment to create the best outfit. You can search for fashion designers, brands or fashion bloggers to get inspired, but you can also follow your friends to see the outfits they wear. Thanks to their feed you will also be able to see people around the world to get ideas from them or for them to take them from you.
One of the advantages of this app is that it allows you to buy the items you see in the feed in more than 50 stores and associated brands. You can also save the garments that you like the most in a favorites folder, so that you always have them at hand, and you can classify your outfits according to events or styles, so that you have your entire wardrobe well classified and organized.
LookScope
The app allows you to import photos of clothes and accessories in seconds and makes it very easy and quick to search for possible combinations based on the items you already have in your closet and those on the wish list in your digital closet, just with a few clicks. You can add photos of your clothes in a few seconds, or of the clothes you would like to have to create your dream outfit.
You can also save your favorite outfits to create your own outfit portfolio. You'll never have to rethink what to wear to work, weddings, job interviews and other special occasions. You can make a backup in iCloud so that you can have your wardrobe and your clothes on any device whenever you want.
pureple
This app suggests outfits from your own wardrobe by learning your style. You can take photos, import existing photos from your mobile library or add elements directly from the web. In addition, you can organize your items by category, season, color or brand, and you can also add your own categories to organize yourself however you want, without limitations.
It is an app designed for men and women of any age and lifestyle, since it can be customized. You can use it as a planning and productivity tool on its own or enjoy the community created with other users and style suggestions. It also offers the ability to save a backup with the built-in iCloud backup and restore tools.
payment apps
This list of applications has a cost to download but they have more options than those that are free. Although the market is very large and there are many options to download, we have chosen the five that you can get the most out of and those that have the most options within the apps.
Smart Closet
The Smart Closet app allows you to create a virtual closet with your clothes. You can also create lookbooks and share them with the community, get inspiration for your next trip or just find out how many outfits you have in your closet. It's like having a whole team of stylists at your fingertips. Using the application is very easy and intuitive, although right now it is not available in Spanish, only in English.
It has an option to choose from your existing photo album is very simple. Use this option if you already have photos of your clothes and accessories, and you only need to upload them. Another option to add clothing is to search for items in the app store. Smart Closet has certain brands that it partners with, and you can shop directly from the app and add items to your closet as well. Regardless of the method you choose to upload photos of your clothes, you will see an editor that will allow you to rotate, crop and remove the background of the image. Its price is 3.99 but it is a very complete app that offers many possibilities.
style book
In this fully customizable app, you can import your clothes, create magazine-style outfits, plan what to wear, create packing lists, and learn more about your wardrobe with stats like the cost of an item of clothing based on how many times you wear it. you have put it It has a calendar with which you can organize all your outfits for the month or week, so that you have all your outfits well organized.
You can also create all the categories you want to better organize your wardrobe and your clothes, without limit of folders. It has a section of expert opinions with which you can learn to get the most out of your wardrobe and your clothes. It's like having a stylist at your fingertips. You can send look to whoever you want through messages through various external apps. It costs 3.99, but it is one of the apps with the most options on the scene.
Cladwell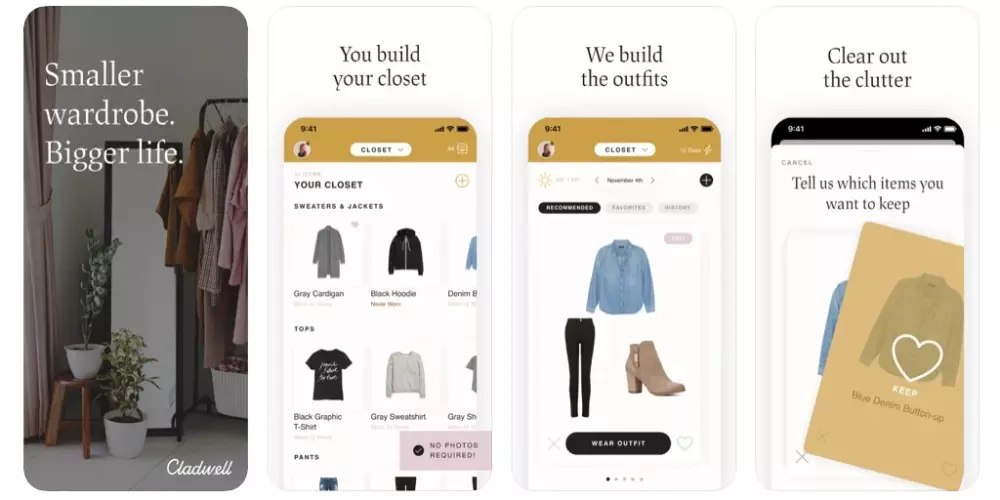 Browse over 16,000 women's and men's clothing items that are similar to what you already own and add them to your digital wardrobe within the app. If you can't find an item, take a photo of your clothes, remove the background, and upload it. You'll get daily outfit inspiration based on what's in your closet, the weather forecast, and how often you wear an item.
By answering the questionnaire that is offered within the style app, you will receive a follow-up of what you wear every day, so that you can learn about your personal style. Find out which clothes you like and wear most often, and which ones you don't. Feel great about cutting through closet clutter while looking great. Create your shopping list and find out which pieces will get you the most outfits before you buy an item.
my outfits
This is a virtual wardrobe app to manage your clothes. take pictures of clothes you already have and combine them to create an elegant look. To add the clothes, you only have to take a photo, remove the background and upload it. Once it is in the app, you can classify it by collections, such as shirts, dresses, shoes or accessories.
You will be able to make a collage of your clothing items, and you will be able to add comments on each item. Once you have made your outfits, you can classify them by types of look, such as casual, classic, party or sports. With its calendar function you can mark the most important dates and create the looks for those days based on your outfits. It also has the possibility of creating travel events, so you can prepare the suitcase with everything you need.
Closet+
You can quickly import your clothes with the bulk import function and organize your clothes into categories and subcategories, ready-made outfits and favorites. Allows you to record when items and outfits were last used, their price, and their cost per use. You will be able to label clothes by color or by anything that fits your labeling needs.
If you want, you can plan ahead what you're going to wear by adding your clothes and outfits to the built-in calendar, and you can also access all your favorite items and outfits in one convenient location. If you are going to go on a trip, you can create packing lists before the next trips so that you do not find yourself in a rush at the last moment. It has an option with which you can create several closets, ideal if you have your clothes in several different places.
What are our favorites?
Although there are many apps out there, our favorite of the free ones is Save your Wardrobe. It has everything that is required of an app of this type, you can make outfits with the clothes you have in your closet. You can also look for inspiration among the outfits of other users.
Regarding paid apps, the best is Smart Closet. Although right now it is only in English, it has many options when it comes to importing photos, in addition to sharing your looks with the user community. Its interface is quite simple and comfortable to use, which makes it one of the best in the sector.