For five years the Compact range of the Sony Xperia was one of the most desired among many users. Its small size and top-of-the-range features were a big claim for a long time. The increased size of the screens wiped out this range several generations ago. Now the new trend imposed by Apple with the iPhone 12 Mini could turn the tables again.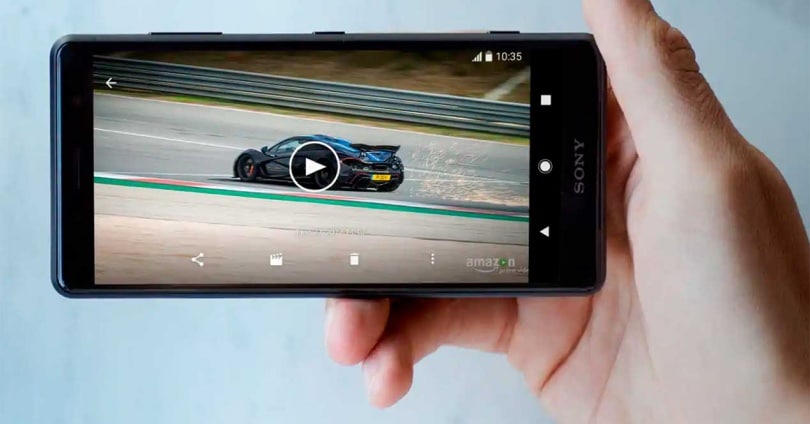 The arrival of the iPhone 12 Mini could have resurrected interest in compact phones. Recall that the new Cupertino phone has a size of only 5.4 inches , which compared to the average for most models, what was once a large screen size is now very compact.
First information about a new Xperia Compact
The last phone in this range was the Xperia XZ2 Compact, launched in the spring of 2018. This phone had a 5-inch screen at the time , which compared to the 5 or 5.7 that were carried in larger mobiles was quite compact. . The new information that we have now known and that has been leaked by a Japanese leakster, points to the existence of a Compact Xperia model.
He has also given details about how the screen would be, its size, since not only talking about a Compact model tells us a lot about this aspect. In this information it ensures that the size of the screen would be 5.5 inches , therefore half an inch more than the last of the Sony Compact. This would directly place it as a direct opponent of the iPhone 12 Mini, the phone that Apple sells with a 5.4-inch screen size.
Introducing a new processor
What is also talked about in this leak is a new processor that this phone would debut. It would presumably be the Snapdragon 775 , the evolution of the current 765 and which would logically have 5G connectivity. The same information ensures that the phone would be launched in the first half of 2021 , so it would not be surprising if it was presented during the month of February, as Sony usually does. A few months ago Sony canceled the development of its Xperia 10 III, it seems that to focus on mobiles with 5G connectivity.
This new phone would respond to this new reality of the Japanese firm. There was a time when the Xperia 5 was considered as a potential Compact model , but in the end it was not exactly like that, since although it was somewhat smaller, far from it. Something that now does sound more plausible seeing the trend in the market that Apple has once again imposed with its Mini model, There have also been information that Xiaomi would also be preparing its own small alternative to compete with the iPhone 12 Mini.